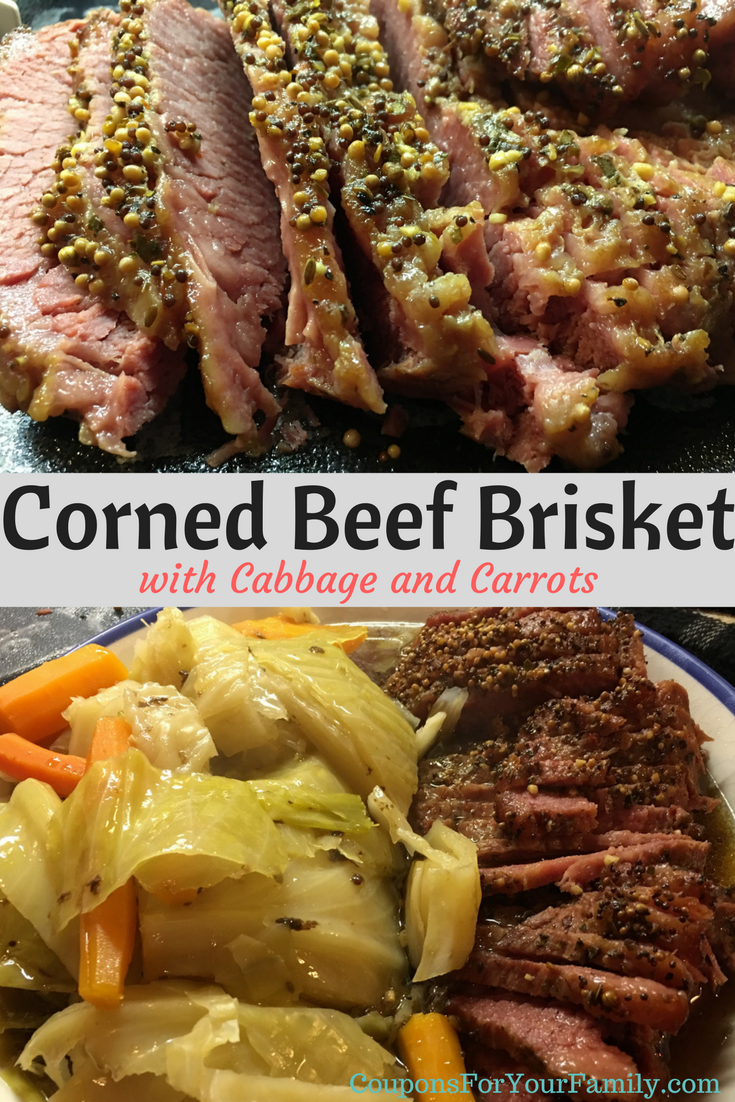 Cooking / Recipes / Topics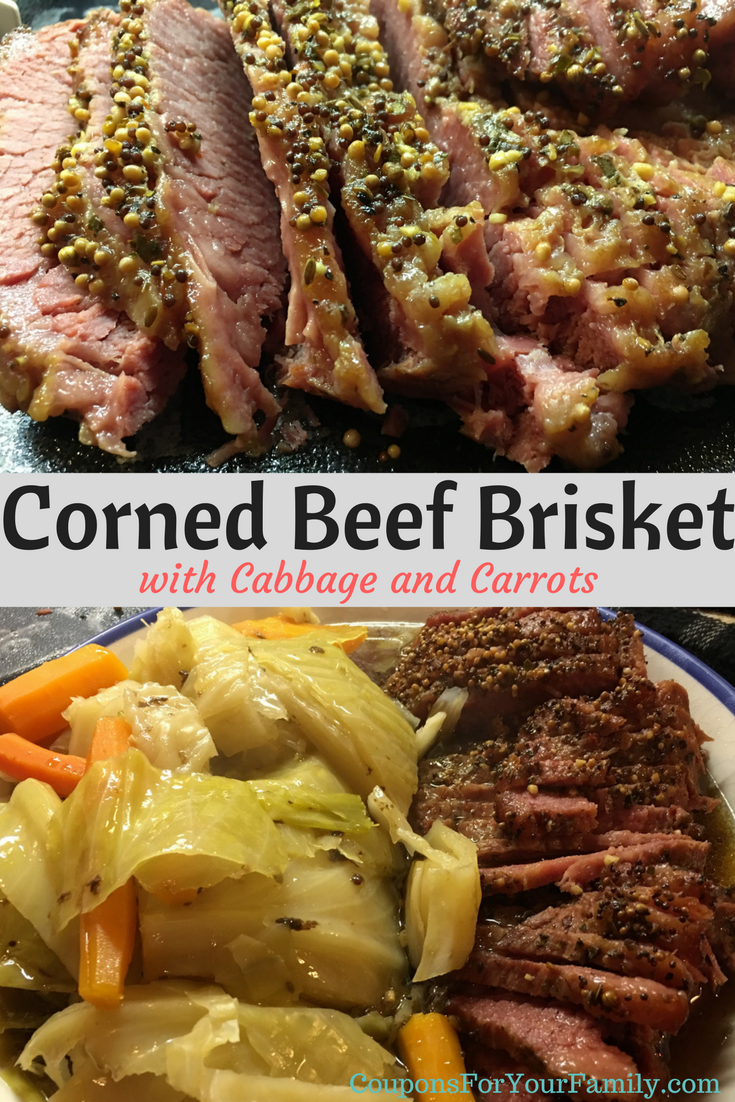 Easy and Delicious Corned Beef Brisket with Cabbage and Carrots
Corned Beef Brisket is one of my favorites and its so easy to prepare!! The saltiness of the corned beef is complimented by the blander cabbage taste for a delicious Irish meal.
Make sure to serve with our easy Irish Soda Bread recipe here
Ingredients
2.5-3 lb Corned beef brisket
1 head Cabbage
6-7 each Carrots
1 tbsp steak seasoning
1 tbsp oregano/ italian seasoning
2 tbsp gravy master
Instructions
1) Place Beef Brisket in corningware cookware and add water approximately 1/2 way covering the beef. Add gravy master to water. Sprinkle Steak Seasoning and Oregano on top (pic includes seasonig packet below). Cover and cook in oven at 350 degrees for approximately 3 hours.
2) Most corned beef briskets come with a pre packaged seasoning package like tis. Add this also the top of the meat.
3) Cut Cabbage and Carrots and boil on stove covered until vegetables are soft
4) Remove Corned Beef from pot and let cool 5-10 minutes
5) Slice with sharp knife in thin pieces
6) Add corned beef, cabbage and carrots to large serving bowl and pour juice from corningware cook pot over the top
Place Beef Brisket in corningware cookware and add water approximately 1/2 way covering the beef. Add gravy master to water. Sprinkle Steak Seasoning and Oregano on top (pic includes seasonig packet below). Cover and cook in oven at 350 degrees for approximately 3 hours.

Most corned beef briskets come with a pre packaged seasoning package like tis. Add this also the top of the meat.

Cut Cabbage and Carrots and boil on stove covered until vegetables are soft

Remove Corned Beef from pot and let cool 5-10 minutes

Slice with sharp knife in thin pieces

Add corned beef, cabbage and carrots to large serving bowl and pour juice from corningware cook pot over the top.

serve with Irish Sooda Bread
---