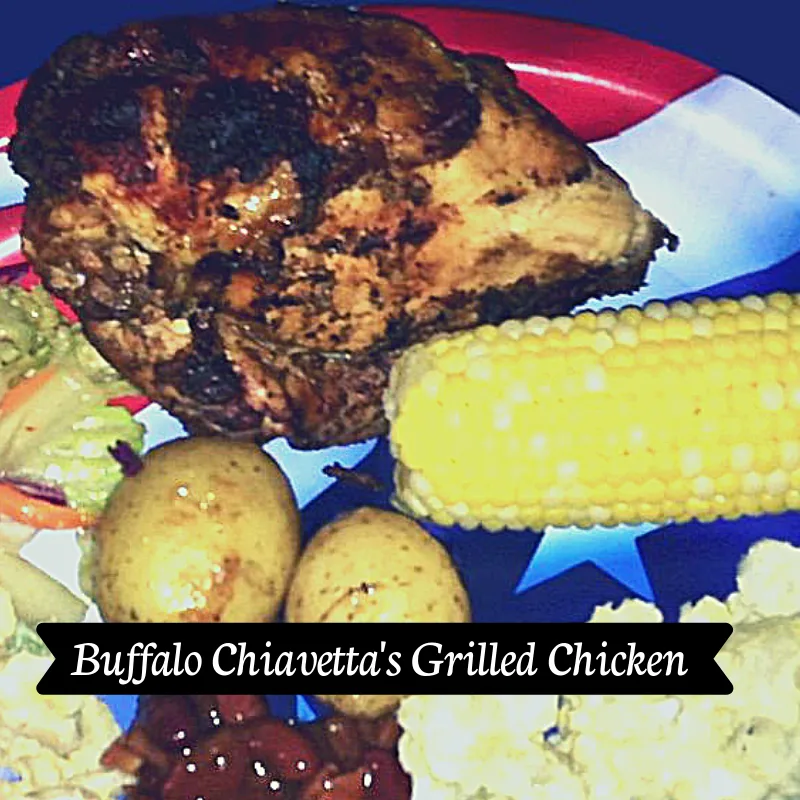 Buffalo's own Chiavettas Chicken BBQ Recipe
One of Buffalo, NY finest recipe traditions is Chiavetta's Chicken charcoal grilled served at numerous summer outings. You can make this at home very easily for your Holiday get togethers or just a BBQ dinner in your back yard. It is the tastiest Chicken you will ever have!!
This is the easiest and tastiest Chicken BBQ that you can make. Chiavetta's Marinade is a Buffalo Tradition. You have not had a chicken barbecue until you have had a Chiavetta's Chicken Barbecue!!
If you are not local to Buffalo, Chiavetta's can be bought on Amazon and shipped to your door here- Chiavetta's BBQ Chicken Marinade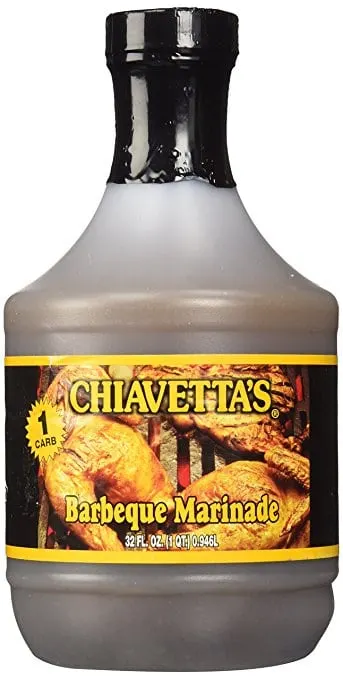 Ingredients
-8 pieces Chicken Breast on the Bone
-32 oz Chiavetta's BBQ Chicken Marinade
-Salt
-Pepper
-Charcoal Grill (optional)
Instructions
Marinade Chicken in a roaster or large covered container for at least 24 hours in refrigerator.

If Chicken is frozen, marinade for longer and until completely thawed.

Make sure marinade is covering chicken. You can add some water if you are running shy on the Chiavetta marinade.

This chicken tastes best when grilled on a Charcoal Grill for approximately an hour. It can also be grilled on standard grill but use on lower heat to minimize losing juices.

Season chicken with salt and pepper when placed on grill

Periodically baste the chicken with the marinade until chicken starts to blacken and inside is done.

Serve with Salt Potatoes, Corn on the Cob, Tossed Salad for an easy BBQ Dinner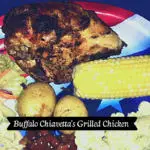 Marinade Chicken in a roaster or large covered container for at least 24 hours in refrigerator.

If Chicken is frozen, marinade for longer and until completely thawed.

Make sure marinade is covering chicken. You can add some water if you are running shy on the Chiavetta marinade.

This chicken tastes best when grilled on a Charcoal Grill for approximately an hour. It can also be grilled on standard grill but use on lower heat to minimize losing juices.

Season chicken with salt and pepper when placed on grill

Periodically baste the chicken with the marinade until chicken starts to blacken and inside is done.

Serve with Salt Potatoes, Corn on the Cob, Tossed Salad for an easy BBQ Dinner
How much easier can it be to save everyday?Join our Facebook Groups to see more deals like these:
Couponing to Cut Your Grocery Bill
Couponing at Tops Markets
Couponing at Wegmans
Couponing at Save A Lot
Couponing the Dollar Stores
Couponing at Dollar Tree
Couponing at CVS, Walgreens and RiteAid
Couponing at Walmart, Target and Kmart
Sears and Kmart Steals & Deals
Printable CouponsForFree FB Group
Coupons.com Facebook Group
Freebies, Cheap Deals, Giveaways and Sweeps
Hot Online Deals