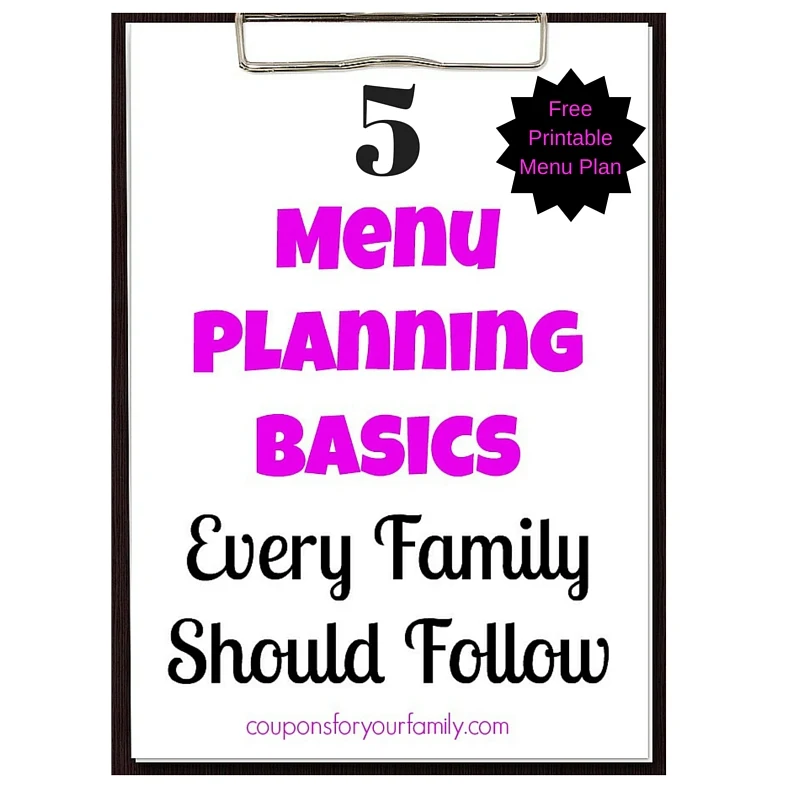 Five Menu Planning Basics Every Family Should Follow
When it comes to menu planning, understanding the basics can take you a very long way. Lots of families skip out on menu planning because of…well…the planning. They get a picture in their minds of a complicated process that is far from what menu planning is all about. At it's core, meal planning is simply about organizing and saving. Every family can use more of both of these things, right? Use our free printable menu planning template to get started today!
Here are five menu planning basics that we all can stick to and benefit from immediately:
1)Commit to the change – If you are going to meal plan, it will take a buy in from not only you but your family as well. Embrace the idea as a whole and commit to the task. Meal planning will be a huge boost to you for saving money, eliminating waste and spending more time around the dinner table together. It is an investment in energy and time well spent. Commit to the change and you will have the biggest obstacles out of the way.2) Let your meal plan reflect your entire family – Sit down together and figure out what everyone really likes. Meal planning should not be about eating things you hate. In fact, the opposite is true. Because you are planning it out and putting meals together that make sense with what you have, you can make what you truly enjoy. Get feedback from everyone and make sure that you pick meals that reflect that feedback fairly. Try to use coupons and weekly sales items to add to your meal plan to help save more.- You can use our menu planner at the bottom of the post or you can get this great tablet of Weekly Menu Planners that has a magnet to stick right n the side of the refrigerator!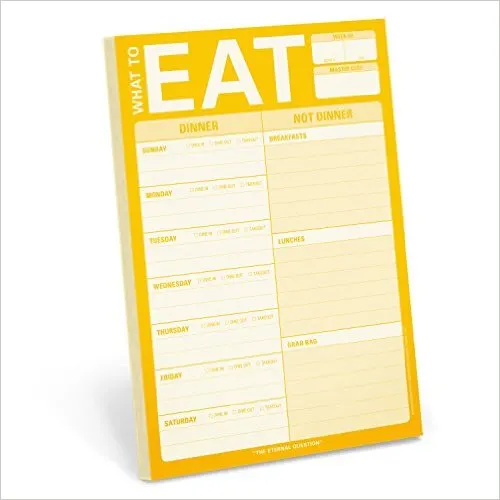 3) Use the leftovers for lunch and breakfast – The best way to eliminate waste is to eat the leftovers within a day or two. Use them up for breakfast or lunch the day after for the best results. Investing in some good Tupperware and storage materials can save you all kinds of money over time.4) Always maximize your current ingredients – When you sit down to meal plan for the week or month, begin with what you already have in the fridge and pantry. If you have chicken, then make a few dishes that can take advantage of that. Eventually you will narrow your food waste down to virtually zero. Why spend money for new ingredients until you use up the ones you already have?5) When you slip, get back on the menu planning train as quick as you can – I say when because you will absolutely slip. Habits are not easily formed and mistakes will happen. You will be too tired to do it one week or something will get in the way. When this happens, simply jump right back into it when you can. Over time, menu planning will become your new normal in the kitchen and you won't have to even really think about it.These basics of menu planning are all easy to follow and can get you off and running in the right direction. If you truly are willing to invest a bit of time, you can save a ton of money and enjoy more family time as well. Get started on your menu planning basics today! You can get going right now with us!
Coupons For Your Family Meal Planner & Grocery List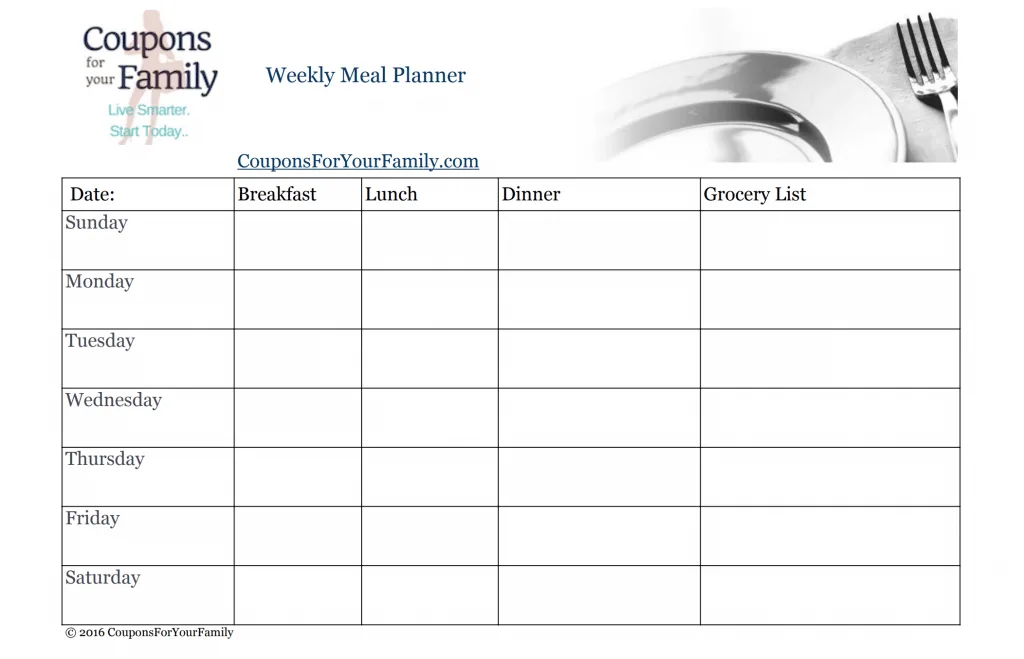 Menu planning can save you money, so why not start today?