---

Tops Ad Scan and Tops Weekly Ad Preview May 27- June 2, 2018 is live!
Have you been waiting to see next weeks Tops Ad Preview?? Well its here– all on the same page with last weeks Gas Point Version and Non Gas Point version in case you still have shopping to do this week. Make sure to head over to see all of the Tops Coupons and Deals here and save your family money!
This page link never changes so bookmark it for easy reference by dragging this Tops Ad Scan link to your browser! Scroll down to see the full ad scan!
The full list of more than 300 Tops sales items matched with coupons including all B1G1 and B2G3 prices is published every Saturday on our
Tops Coupon Matchups page here
If you want to know of upcoming sales and deals before they are published..AND see the full list of sale items ahead of time while we are working on them then
make sure to join our Tops Email group here!!

See more unadvertised plus all of this weeks deals on one page here–> Tops Coupon Matchups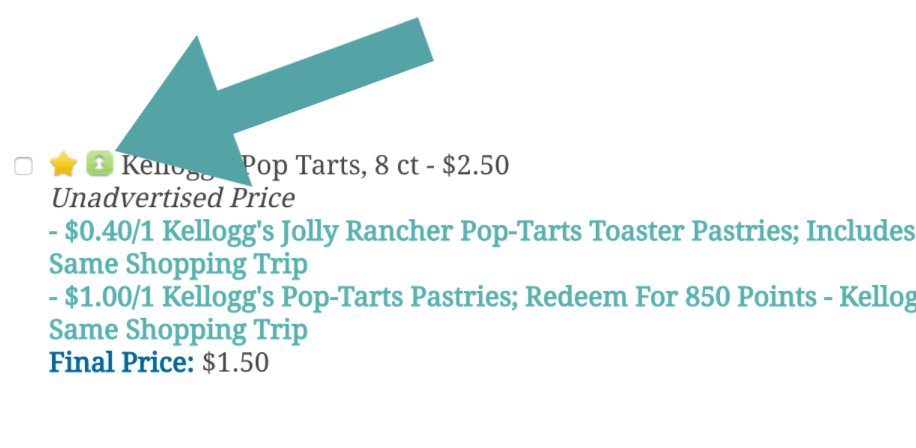 Buffalo Tops Ad Scan Preview Starting Sunday 5/27-6/2
(scroll down for the current weeks ad)
Page 1
Tops Butter Quarters, 16 oz – $1.99 – With Monopoly Battleship Ticket, Limit One Per Customer

Buy (2) Keebler Club Crackers, 8.8 – 13.8 oz – $1.99= $3.98
Use (1) $1.00/2 Keebler Club Crackers; Includes 8.8 oz or Larger; Any Flavor; Mix or Match= less $1
Final Price= $2.98 for 2= $1.49 each
OR if you have enough Kellogs Points use $1.00/1 Keebler Crackers; Redeem for 850 Points – KelloggsFamilyRewards.com; Includes 8 oz or Larger Only
Final Price will be $.99
Florida's Natural Fit & Delicious Juice, 59 oz – $2.99
– $1.00/1 Florida's Natural Fit & Delicious Orange Juice
Final Price: $1.99
Page 2
Butterball Sliced Turkey Bacon, 6 oz – $2.00
– $0.55/1 Butterball Turkey Bacon; Limit 4 Like Coupons Per Household Per Day = less $1.10
Final Price: $0.90
Page 3

Page 4

Page 5

Page 6
Clorox Liquid Bleach, 55 – 64 oz – $2.00
Use (1) $0.50/1 Clorox Bleach Product; Includes 55 oz or Larger Only = less $1
Final Price: $1.00
Page 7

Page 8

Buy (1) Kellogg's Rice Krispies Cereal, 9 oz, Rice Krispies Cereal, 9 oz, Apple Jacks Cereal, 8.7 oz, Cocoa Krispies Cereal, 11 oz, Fruit Loops Cereal, 8.7 oz = $2
Use (1) $1.00/1 Kellogg's Cereal or, 8.7 oz+; Redeem For 850 Points -KelloggsFamilyRewards.com = less $1
Final Price = $1
Other coupons:
Page 9
Best Gas Point Deals:
Buy (6) Hershey's Candy Bars, 6 pk – $3.99 = $23.94
LESS: (3x) $1.00/2 Hershey's Milk Chocolate Candy Bars – Checkout 51 Rebate; Includes 9.3 oz 6 pk Only; Cannot use this offer with any other print or in-app coupon or rebate; Offers May Vary by Account; Claim up to 5 Times = less $3
LESS: $5 Gas Point Savings
Final Price: $2.65 each
Buy (6) Mott's Applesauce Snack & Go, 4 ct , 6 pack or 23-24 oz jar – $2.50 = $15
Use (3) $1.00/2 Mott's Juice or Applesauce – 4-29-18 SS (exp. 06/22/18) = less $3
Pay at Register= $12
Less $5 Gas Point Savings
Net Cost=$7 for 6= $1.17 each
Buy (2) Wish Bone Salad Dressing, 15 oz – $1.69 + $2.29 for 2nd one – Limit 1 with coupon in Print-Ad= $3.98
– B1G1 Wish-Bone Dressing – 5-13-18 SS; Includes 15 oz Only; Maximum Value $2.99; DND (exp. 06/24/18)= less $2.29
Final Price: $1.69 for 2=$0.85
BODYARMOR Super Drinks, 16-33 oz – $1.00
Use (1) $0.50/1 Bodyarmor Drink= less $1
Final Price: FREE
Page 10

Buffalo Tops Ad Scan Preview Starting Sunday 5/20-5/26
PAGE 1
PAGE 2
PAGE 3
PAGE 4
PAGE 5
PAGE 6
PAGE 7
PAGE 8
PAGE 9
PAGE 10
New coupons released today!! print yours here now– automatically updated as new coupons are released
 Join our Couponing at Tops Group here where we have over 5100 members sharing deals every day 🙂
Join our Facebook Groups to help you save money on your everyday purchases:
Couponing at Tops Markets
Couponing to Cut Your Grocery Bill
Couponing at CVS, Walgreens, and RiteAid
Couponing at Walmart, Target, and Kmart
Sears and Kmart Steals & Deals
Wegmans Facebook Group
Printable Coupons for Free FB Group
Coupons.com Facebook Group
Freebies, Cheap Deals, Giveaways and Sweeps
Extreme Couponing Nationwide Deals
Hot Online Deals
Tops Markets, LLC neither sponsors nor endorses this site. This site is not affiliated with Tops Markets. All related names and logos are trademarks of Tops Markets.    

Make sure to join our Couponing at Tops Market Group here where the Tops Ad Scan Preview  and Weekly Tops Matchups of more than 400 items are published first and Couponing to Cut Your Grocery Bill  Facebook Group where all of new printable coupons and other store deals are published!!
Other Tops Info:
Topic: Tops Ad Scan