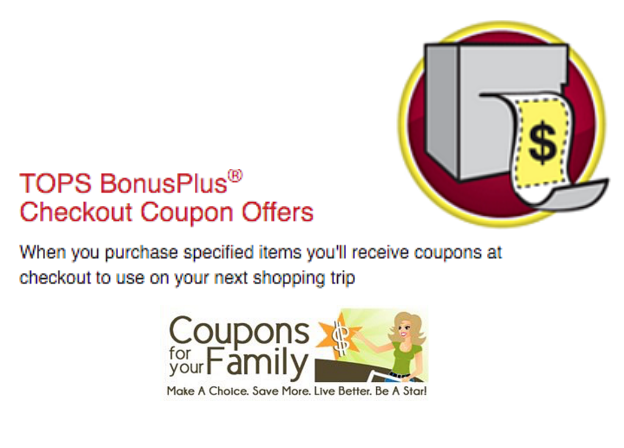 Make sure to check out these great Tops Catalina Offers to save you more on your grocery bill!!
Every month there are some great Tops Catalina Offers to take advantage with stacking coupons and sales!! A Catalina Offer is a coupon that spits out at the end of your qualified purchase that can be used on your next shopping order. For example, Buy 2 Pledge products, receive a catalina coupon for $1 off your next order.
Coupons for Your Family Shopping Tip: If you are doing multiple transactions, always do the transaction with a catalina purchase first so you can use the Catalina coupon on your 2nd transaction
These Catalina offers have been added to our Coupon Database and will be added to Tops Coupon Matchups
Tops Catalina Offers:
[dciframe]http://www.topsmarkets.com/Savings/Catalina_Coupons, 750, 1000[/dciframe]
National Catalina Offers:
Huggies Diapers, Huggies Wipes, Pull-Up Training Pants, or Goodnites Underwear
3/19 – 4/16/17
Spend $25.00, Receive a $5.00 Catalina
Confirmed at Tops and CVS
National Catalina Offers that may or may not work at Tops can be searched in our coupon database. Please let us know if any of these are working at Tops as they are normally not published – just add a comment to the post!
You can see the National Catalina offers here or by clicking below: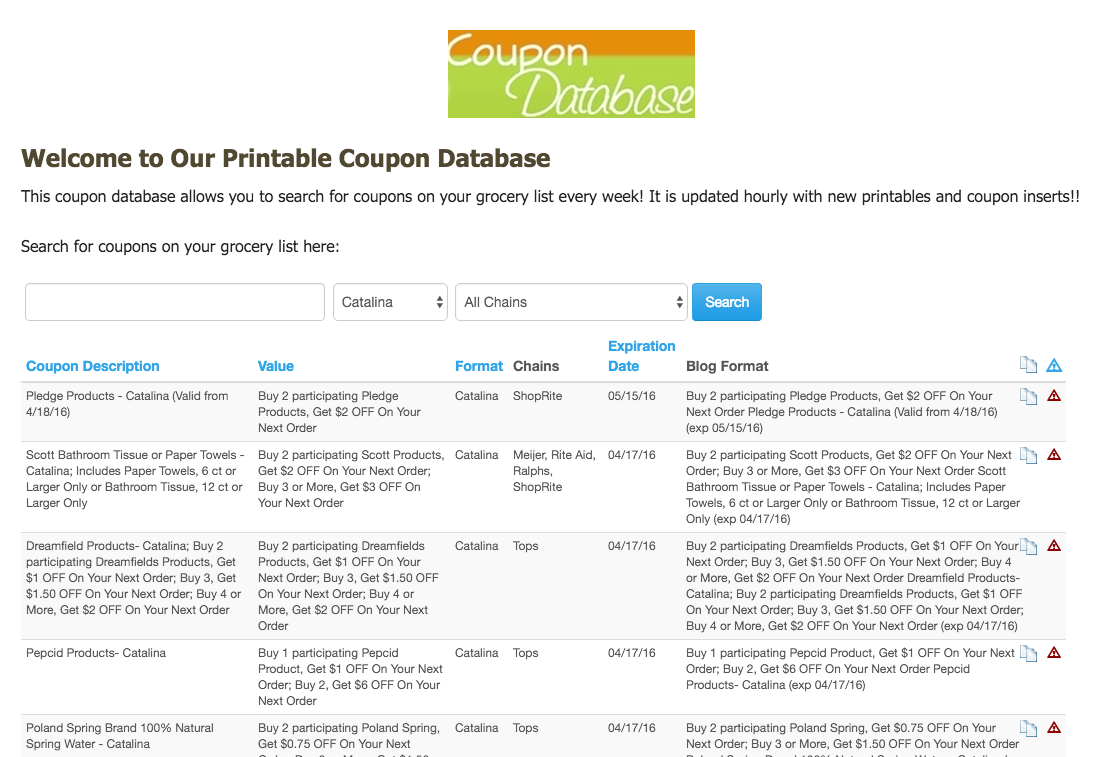 Check out the rest of the Tops deals!
Topic: Tops Catalina Offers