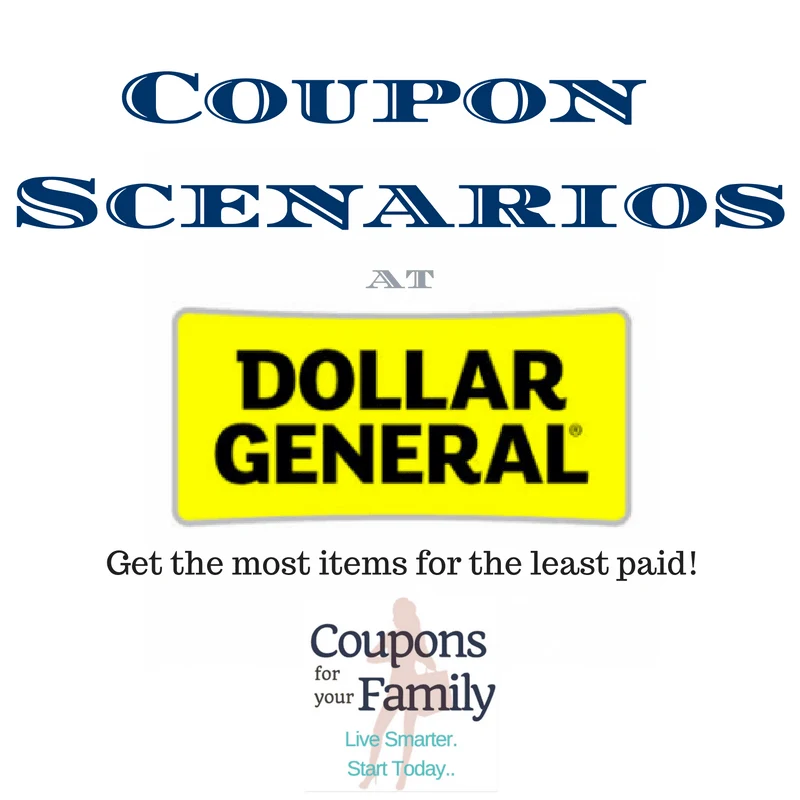 Using all *️⃣ DG Digital coupons in these *️⃣ Dollar General Coupon Scenarios 12/10 makes this a super easy deal to do!!
Dollar General Digital Coupons stacked with manufacturer coupons are a great way to stock your shelves without breaking the bank! This weeks Dollar General Scenario 12/10, Saturday only, there is a $5/$25 Dollar General Digital coupon available to load to your DG digital coupon account! Add the rest of the DG Digital coupons in the scenario below and save! I have put together some items that are great deals using coupons stacked with the DG coupon! This week you can get great deals on laundry and household items! Dont worry about using Sunday Insert Coupons in this scenario but sometimes you can save more if you have them.
NOTE: I received a $10 off $40 Gain coupon!! Some received $7/$30 and some did not receive any. Check your account here.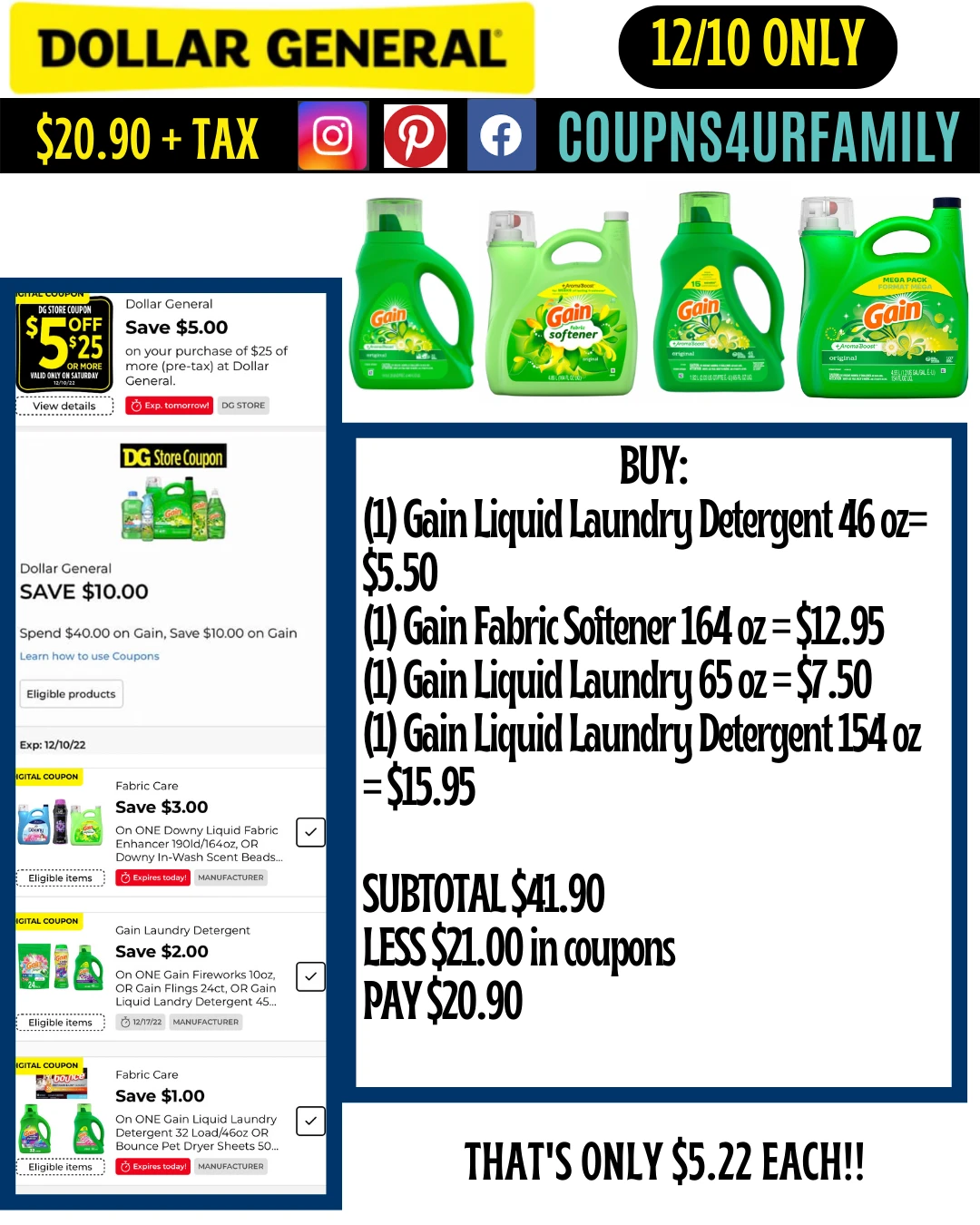 Here's DG Digital Coupon Scenario #1- 12/10/22:
Buy the following items:
(1) Gain Liquid Laundry Detergent 46 oz= $5.50
(1) Gain Fabric Softener 164 oz = $12.95
(1) Gain Liquid Laundry 65 oz = $7.50
(1) Gain Liquid Laundry Detergent 154 oz = $15.95
TOTAL $41.90
Use: Load your DG Digital Coupons HERE before you head to store
-Use $5/25 Store Coupon digital coupons
-Use $10/$40 Gain Digital coupon
-Use $1.00/1 Gain Detergent digital coupon
-Use $2.00/1 Gain Detergetn digital coupon
-Use $3.00/1 Downy or Gain Fabric Softener digital coupon

= Less $21.00 in coupons
Pay $20.90 + tax at register for 4 Gain items = only $5.22 each!!


***NOTE: Stores that have updated their registers are not allowing both the $5/20 and $5/25 to be used in one transaction. Try using a paper $5/25 coupon instead of clipping the digital
Looking for other deals to switch out of this scenario?? Check out the prices on Dollargeneral.com here
Cant get to the store? Use the following online coupons
How much easier can it be to save everyday?
Join our Facebook Groups to see more deals like these:
Couponing to Cut Your Grocery Bill
Couponing at Tops Markets
Couponing at Wegmans
Couponing at CVS, Walgreens and RiteAid
Couponing at Walmart, Target and Kmart
Online Steals & Deals
Printable CouponsForFree FB Group
Coupons.com Facebook Group
Freebies, Cheap Deals, Giveaways and Sweeps
Extreme Couponing Nationwide Deals
Hot Online Deals