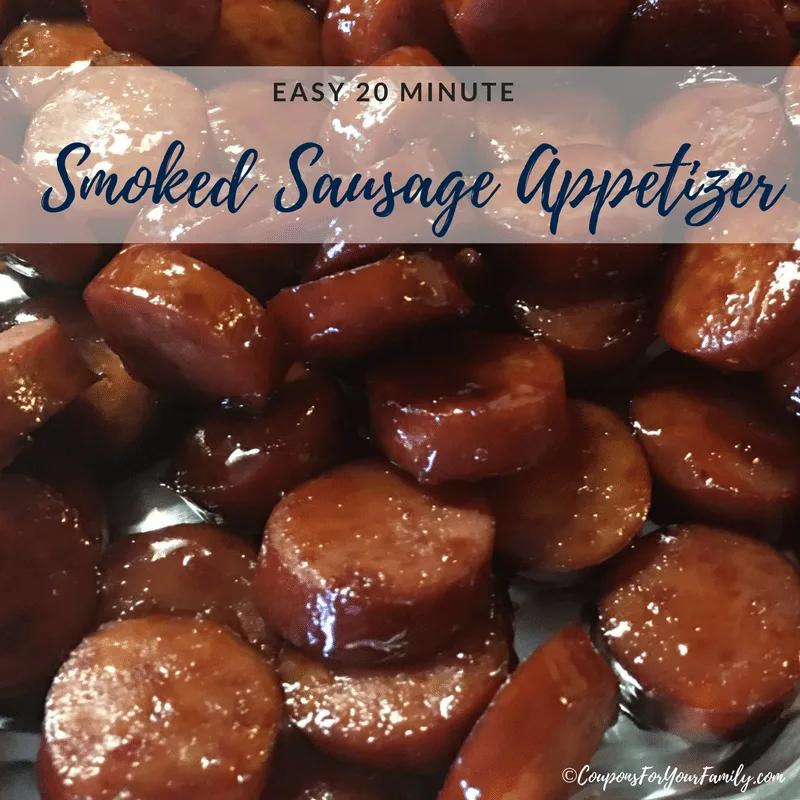 Our house always has some unexpected guests or parties to attend so I like to keep items for this Smoked Sausage Recipe in my pantry and freezer where I can whip up a snack at the last minute favorite in my house! I always have the brown sugar and maple syrup and whenever there is a sale at Tops Markets I stock up on packaged Kielbasa or Smoked Sausage to keep in the freezer.
Smoked Sausage Recipe Ingredients
1 pkg Smoked Kielbasa
1/4-1/2 cup Brown Sugar add to taste
Drizzle Maple Syrup1/8 cup Water
Instructions
Slice Kielbasa or Smoked Sausage into 1/4 inch pieces

Add to frying pan over medium heat

Add brown sugar and water and mix until brown sugar dissolved

Cook until water dissipates and sausage browns

Drizzle maple syrup over the top and mix in to coat sausage

Add to serving dish and insert toothpicks for easy self serve
Items to also keep on hand for snacks like these:
Toothpicks
Appetizer Disposable Foil Pans
How much easier can it be to save everyday?
Join our Facebook Groups to see more deals like these:
Simple Living Tips: Recipes, DIY, Crafts & more
Couponing to Cut Your Grocery Bill
Couponing at Tops Markets
Couponing at Wegmans
Couponing at Save A Lot
Couponing the Dollar Stores
Couponing at Dollar Tree
Couponing at CVS, Walgreens and RiteAid
Couponing at Walmart, Target and Kmart
Online Steals & Deals
Printable CouponsForFree FB Group
Coupons.com Facebook Group
Freebies, Cheap Deals, Giveaways and Sweeps
Hot Online Deals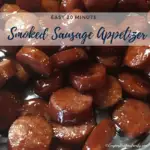 Slice Kielbasa or Smoked Sausage into 1/4 inch pieces

Add to frying pan over medium heat

Add brown sugar and water and mix until brown sugar dissolved

Cook until water dissipates and sausage browns

Drizzle maple syrup over the top and mix in to coat sausage

Add to serving dish and insert toothpicks for easy self serve