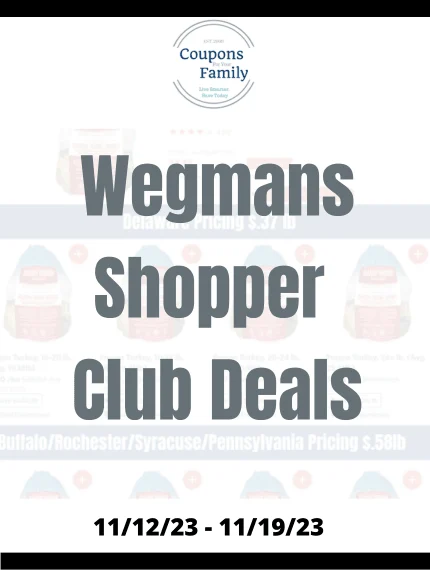 Wegmans Weekly Sales Ads & Shoppers Club Deals 11/12/23
There isn't a Wegmans Weekly Sales Ad very often so its difficult to see what their sales or Shoppers Club prices are. Sites that are posting an ad are showing a very old ad!! We are the only site posting Wegmans sales items regularly. Don't forget you can get Wegmans Grocery Store Instacart service and get groceries delivered to your door. Make sure to check for Wegmans coupons in your mobile app too! These coupons are based off your personal purchase history and are different for each of us. These extended sale prices are based on Buffalo, NY stores. To check if your store has same item on sale, go here and search item under your store.
Quick Facts Regarding shopping Wegmans Grocery Store:
Wegmans Weekly Grocery Store Shoppers Club Deals:
1 Ads available. Click the links below or keep scrolling to see the current ad.
Now viewing: Wegmans Turkey & Shoppers Club Deals