Easy Healthy Chicken Salad with Bacon Recipe
This gluten free healthy chicken salad recipe with Spinach, Feta, Fruit and Bacon is gluten free, nut free, soy free, and corn free!! This is a must have for those with food allergies and the homemade dressing gives a great taste all will sure to love! Serve as a main dish or smaller portions for a side dish!
Easy Gluten Free Chicken Salad Ingredients:
Chicken Salad:
7 cups Baby Spinach
1/2 Red Onion
2-3 pcs. Grilled Chicken
10 Strawberries
1/4 cup Feta Cheese
6 slices Bacon
1/4 cup Dried Cranberries
Lemon Pepper Seasoning
Dressing:
1 cup Olive Oil
3 tbsp. Apple Cider Vinegar
1 tsp Salt
1 tsp Dried Basil
½ cup Strawberries, fresh or frozen
1/4 cup Fresh Lemon Juice
¼ cup Water
DIRECTIONS:
Chicken Salad
1) Season your chicken with lemon pepper seasoning evenly on all sides.
2) Place your chicken on a grill or in a pan and cook until done.
3) Slice your chicken into small slices approx. 1-2 inches thick.
4) Cook your bacon until crispy. Then rough chop your bacon into small bits.
5) Remove the hulls and slice your strawberries wash and pat dry.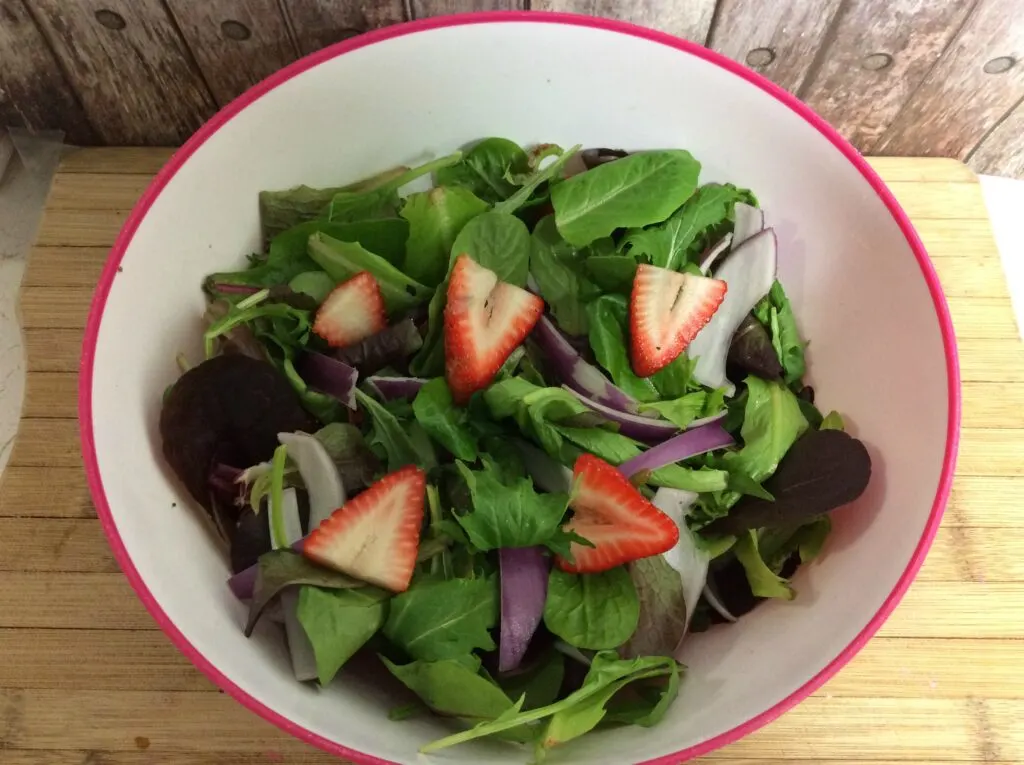 6) Remove the skin and slice your onion into small slices.
7) In a large bowl add all of your ingredients and toss to combine.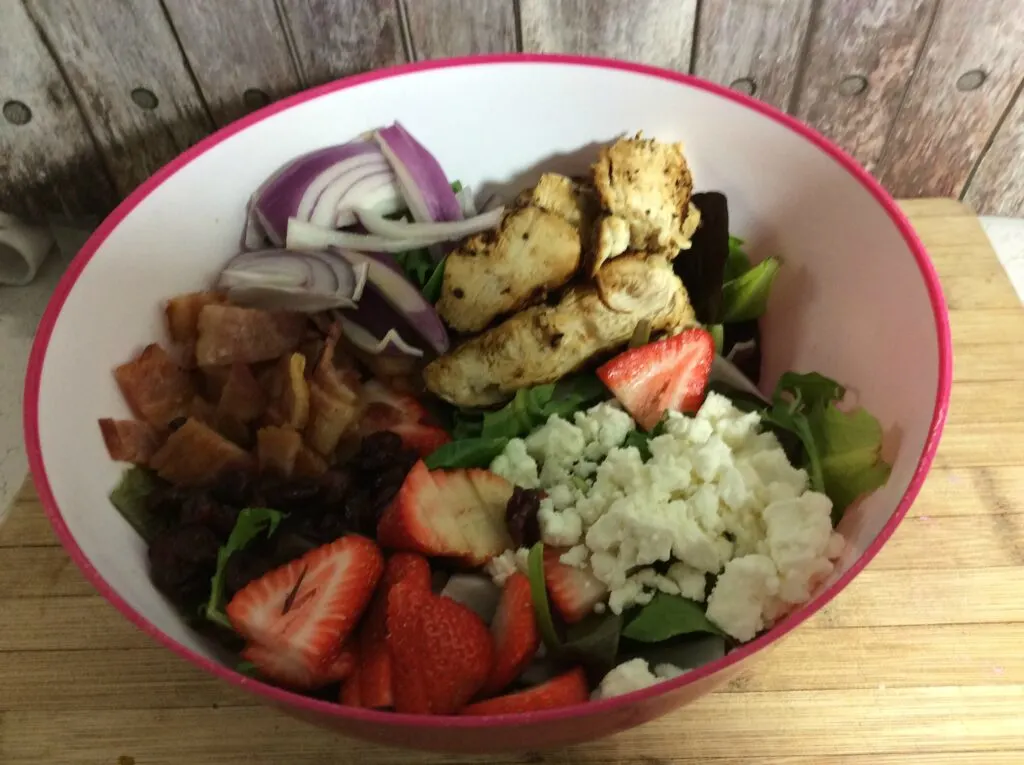 8) Once place on plates, drizzle with your dressing and top with feta cheese and dried cranberries.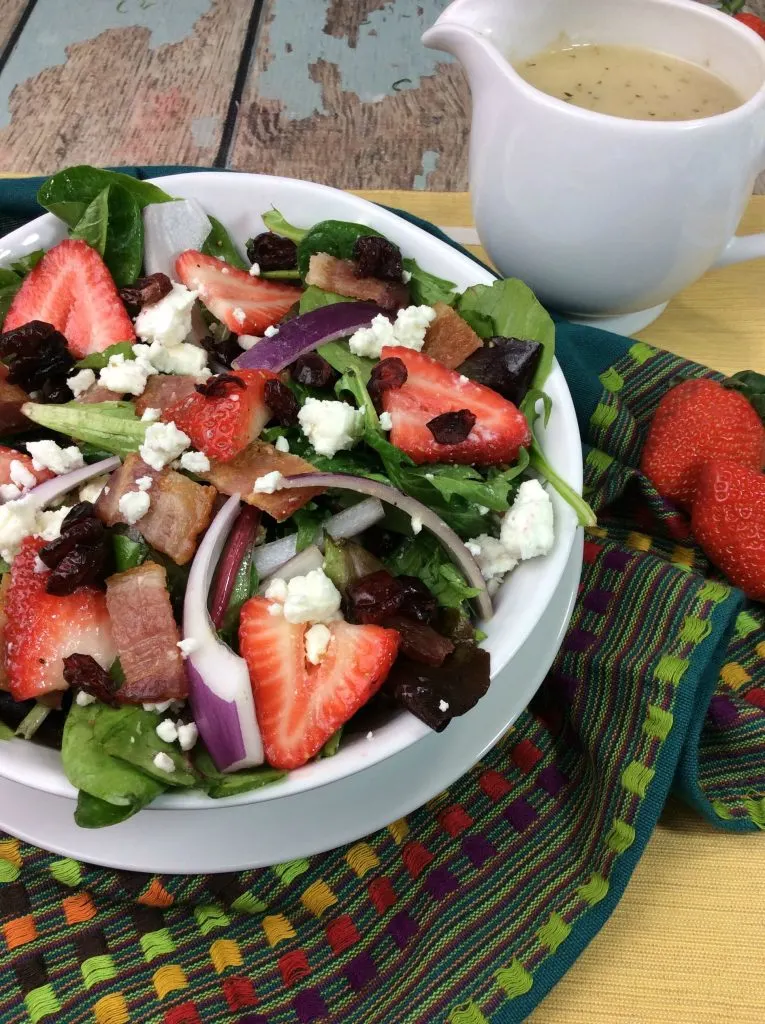 Dressing
1) Place all the the ingredients, in the order listed, into a blender.
2) Secure lid.
3) Blend for about 30 seconds or until smooth.