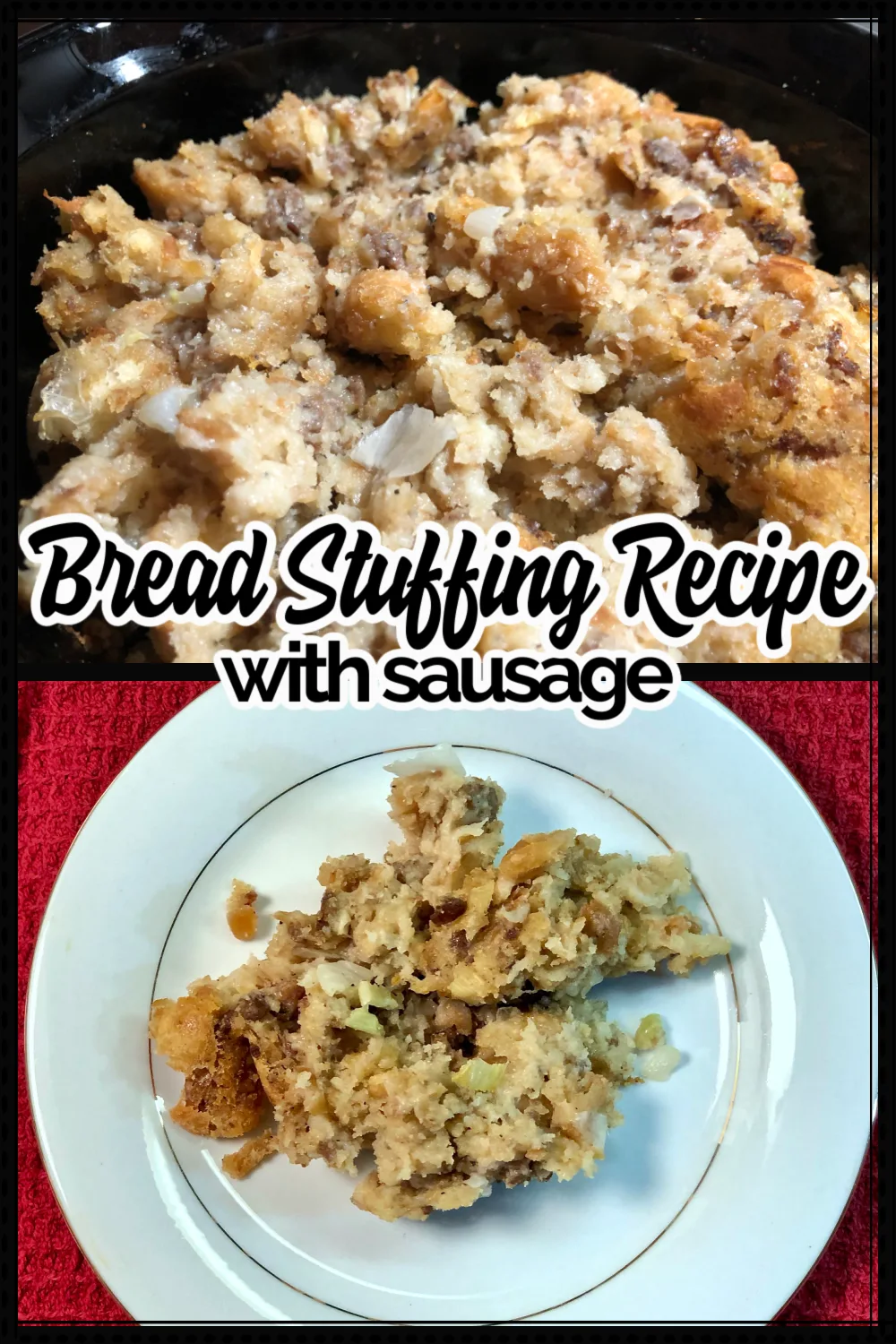 Thanksgiving dressing is a classic for the holiday at many houses but yet I remember growing up and my mom saying you had to use the neck and the gizards from the turkey to make it. Well she didnt know the trick of making this Bread and Sausage Stuffing recipe with butter!! (Some people call it Stuffing and some call it Dressing!!) I learned how to make this Thanksgiving dressing recipe early on and my family loves it!
Recipe for Bread Stuffing Thanksgiving Dressing Ingredients
3-4 loaves Italian Bread
2 cans Chicken Broth*
4-5 Italian Sausage Links
2 stick butter
1 onion
2 stalks celery
Celery Salt
Poultry Seasoning
Salt and Pepper
Depending on the bread dryness, you may need to add more or little less.
How to make Bread and Sausage Stuffing Recipe Instructions:
Tear loaves of bread into small pieces and put in large pan. Let sit out for a day to harden, stirring up a few times so all will harden not just the top.
Fry sausage in pan with water in a skillet. Let boil until sausage is cooked through.
While the sausage is cooking, dice the onions and celery.
Let the sausage cool and then peel the skin off. Crumble the sausage into small pieces.
Spread the sausage over top of the dried bread.
Melt butter in a skillet
Add onions and celery to the pan of butter and saute. Let simmer until vegetables are soft.
Spread the onions and celery over the sausage and bread. Add seasonings approx 1 tablespoon of each. Mix all together.
Add chicken broth and mix all together by hand.
Cook in oven at 350 degrees for approximately 1 hour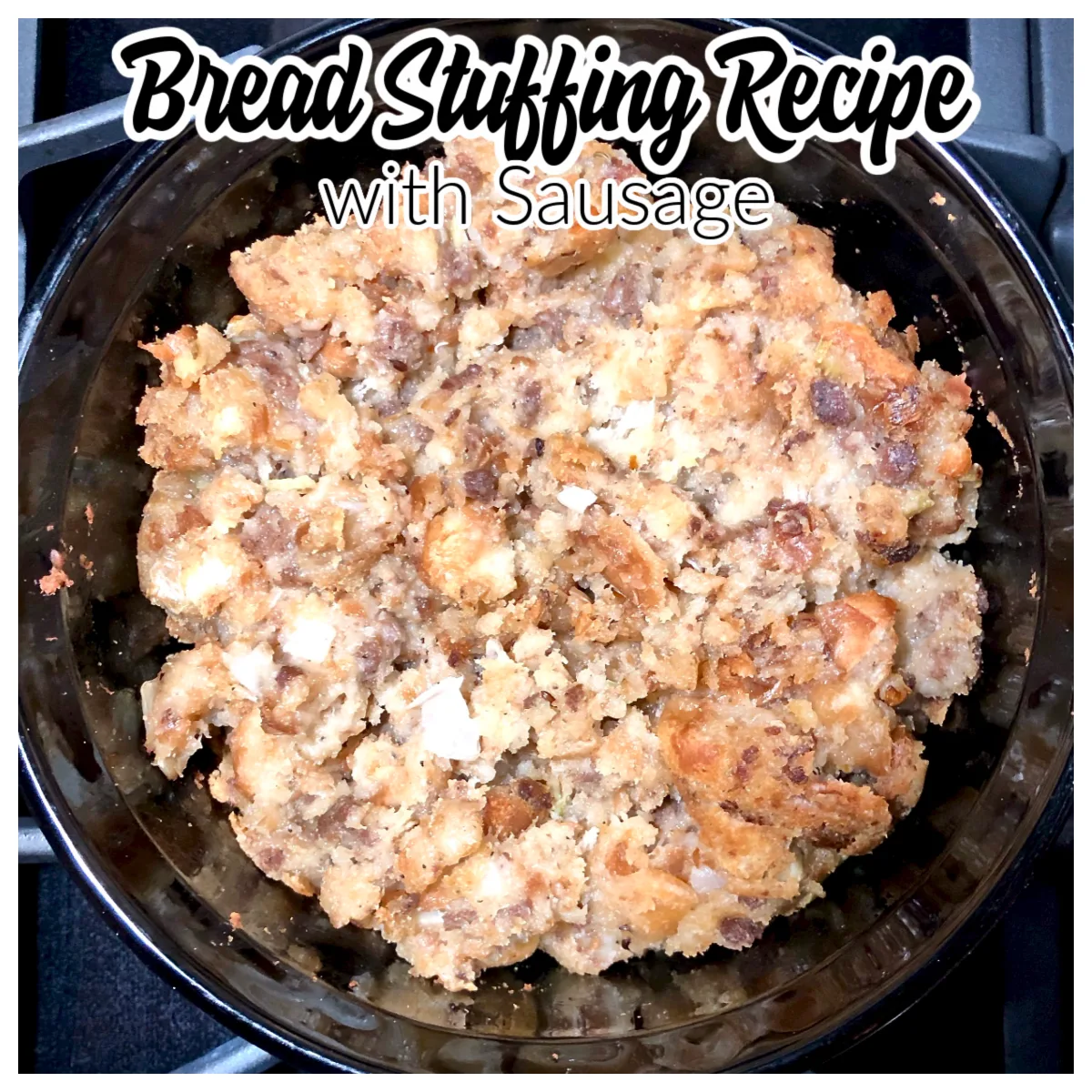 How much easier can it be to save everyday?
Join our Facebook Groups to see more deals like these:
Couponing to Cut Your Grocery Bill
Couponing at Tops Markets
Couponing at Wegmans
Couponing at CVS, Walgreens and RiteAid
Couponing at Walmart, Target and Kmart
Online Steals & Deals
Printable CouponsForFree FB Group
Coupons.com Facebook Group
Freebies, Cheap Deals, Giveaways and Sweeps
Extreme Couponing Nationwide Deals
Hot Online Deals