Have you compared Turkey Prices for your Thanksgiving Dinner?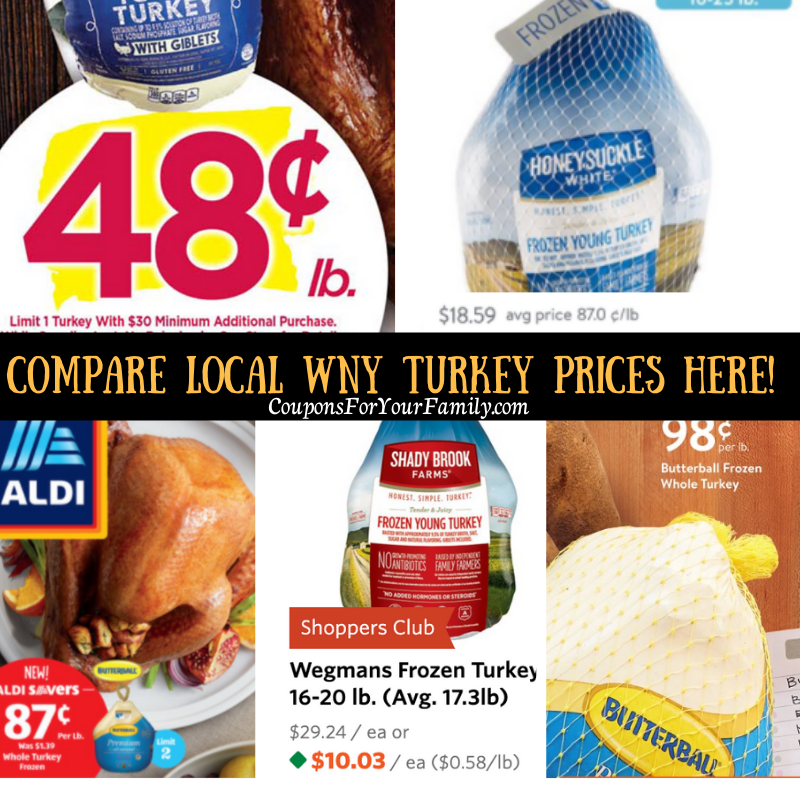 It's that time of year again to be comparing the best turkey prices per lb near me! I started posting these deals back in 2014 and this post is always a hit!! In the past, I included comparisons from Tops, Wegmans, Aldi, Walmart, and Target but this year I have added Price Rite and Save A Lot for the BEST turkey price comparison so you know where the lowest deal is for your family.
THESE PRICES ARE BEING UPDATED AS I GET THEM FOR 2021.
Please make sure to share it with your friends and family so they can save too!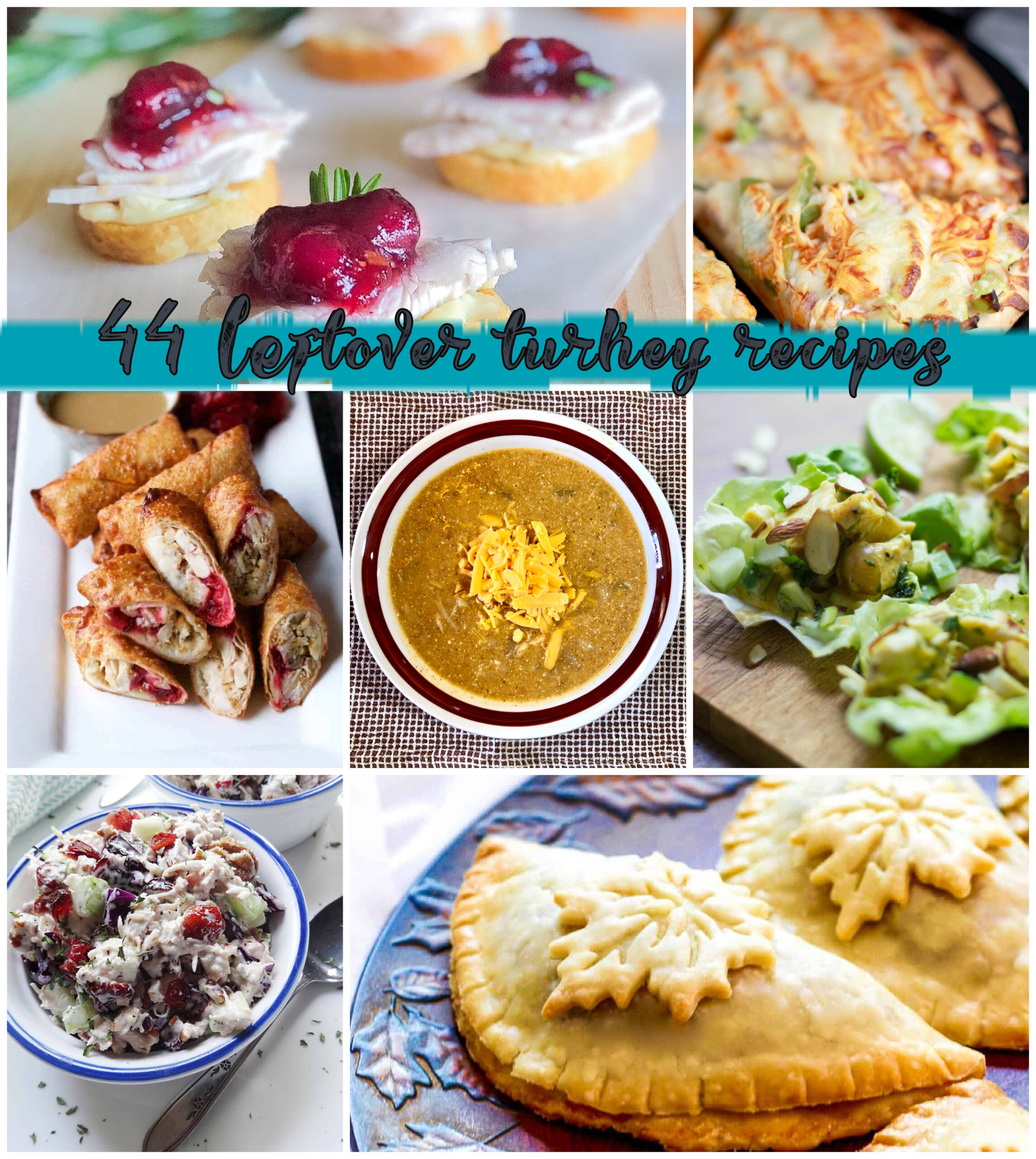 How to get a free TURKEY DINNER from Walmart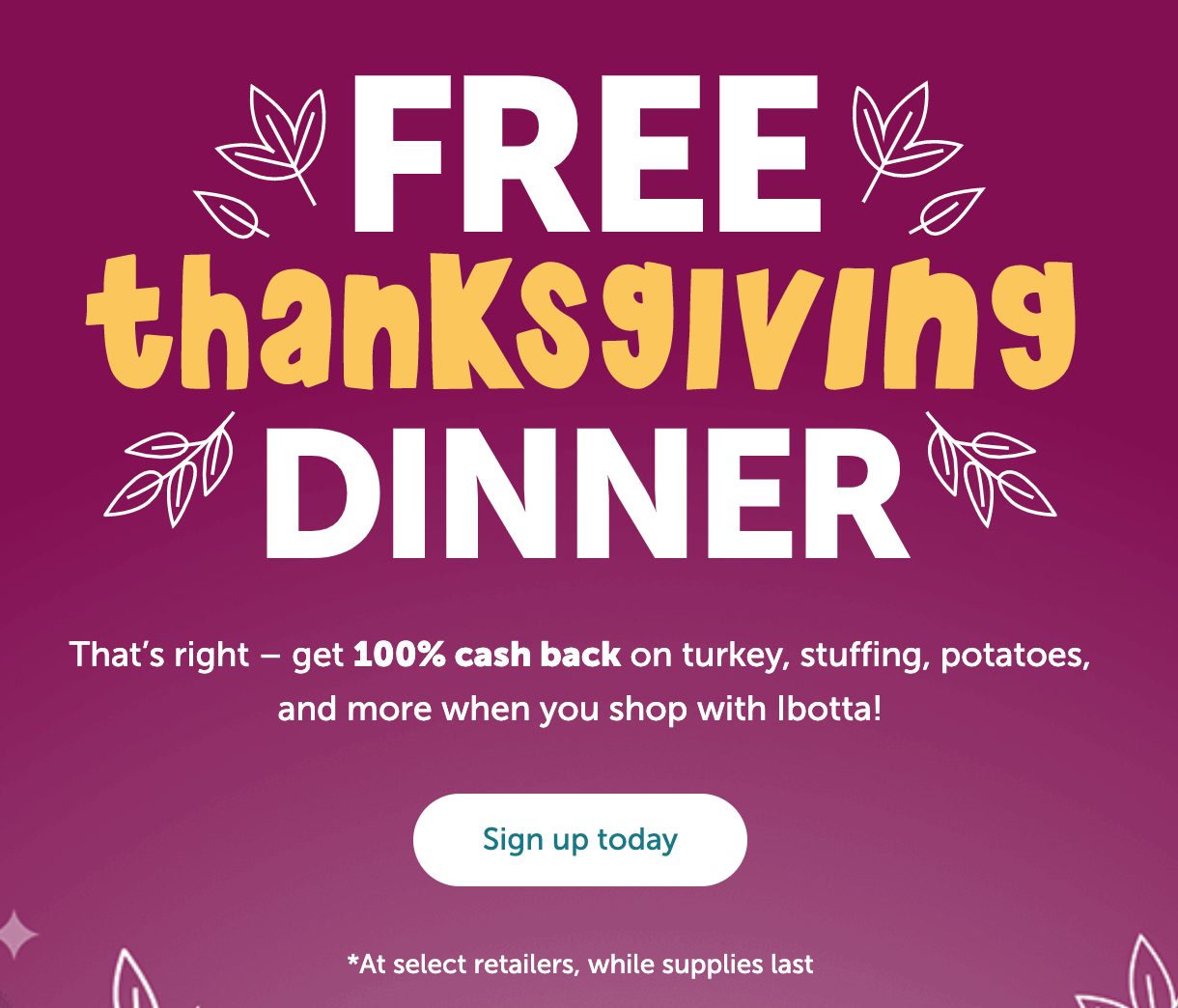 Right now you can get a full Turkey dinner for FREE from Ibotta and Walmart! Sign up for ibotta here, add the items into your account, go buy the following items at Walmart in store, and file for cash back from Ibotta and you can get the following for free: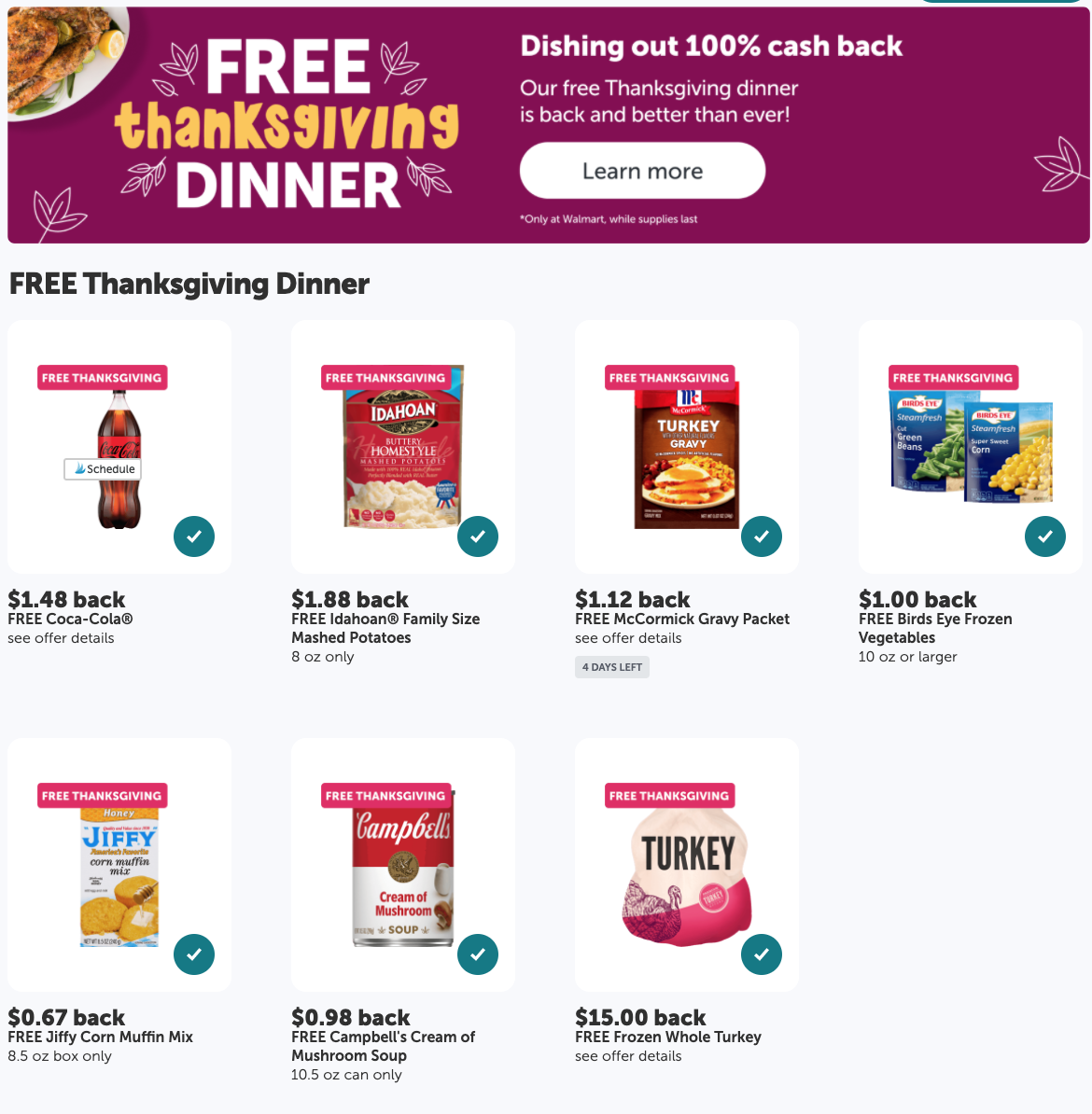 $15.00 back- FREE Frozen Whole Turkey
$1.48 back- FREE Coca-Cola
$1.88 back- FREE Idahoan® Family Size Mashed Potatoes 8 oz only
$1.12 back- FREE McCormick Gravy Packet
$1.00 back- FREE Birds Eye Frozen Vegetables 10 oz or larger
$0.67 back- FREE Jiffy Corn Muffin Mix 8.5 oz box only
$0.98 back- FREE Campbell's Cream of Mushroom Soup 10.5 oz can only
**NOTE: if the free turkey is not showing up in your account, refer a family member to sign up with your referral link (it will be in your account once signed up) and the free turkey will show up for you to claim! Sign up here
Price Rite Supermarkets Turkey Prices as of 11/14/21
Price Rite is only advertising a LOW PRICE Gaurantee meaning they will match a competitors advertised price. Price Rite has not listed their turkey price as of yet however.
UPDATE: with Tops advertising turkeys at $.48lb, Price Rite should match the price after the ad comes out 11/14
Tops Markets Turkey Prices as of 11/9/21
Starting 11/14, Tops will have Tops Frozen Turkeys and JennieO Turkeys advertised at $.48lb with a ADDITIONAL minumum $30 purchase.!
UPDATE 11/9/21– Tops has reduced the prices on their turkeys in store already and they have stock in both Tops Turkeys and Jennie O turkeys!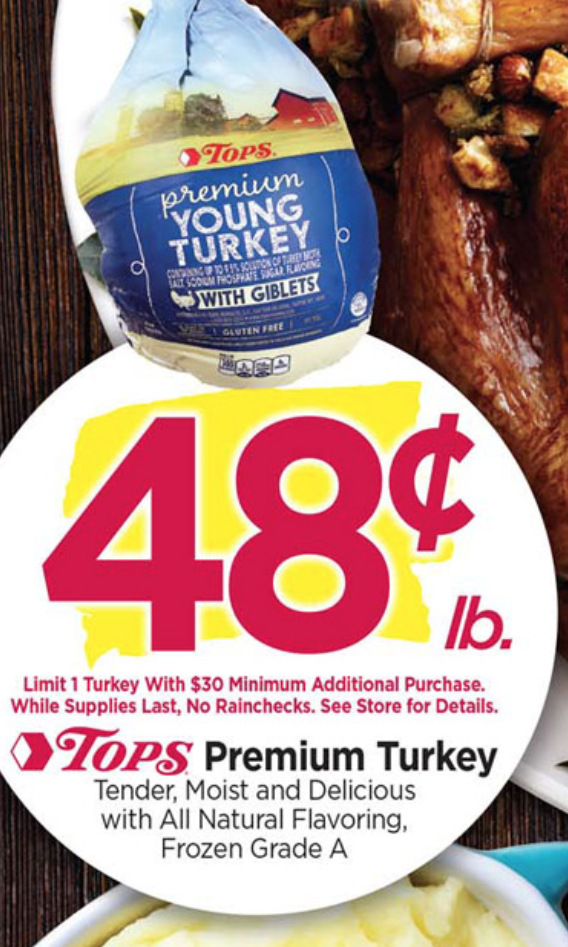 Tops Turkeys 9-15lbs $.48 lb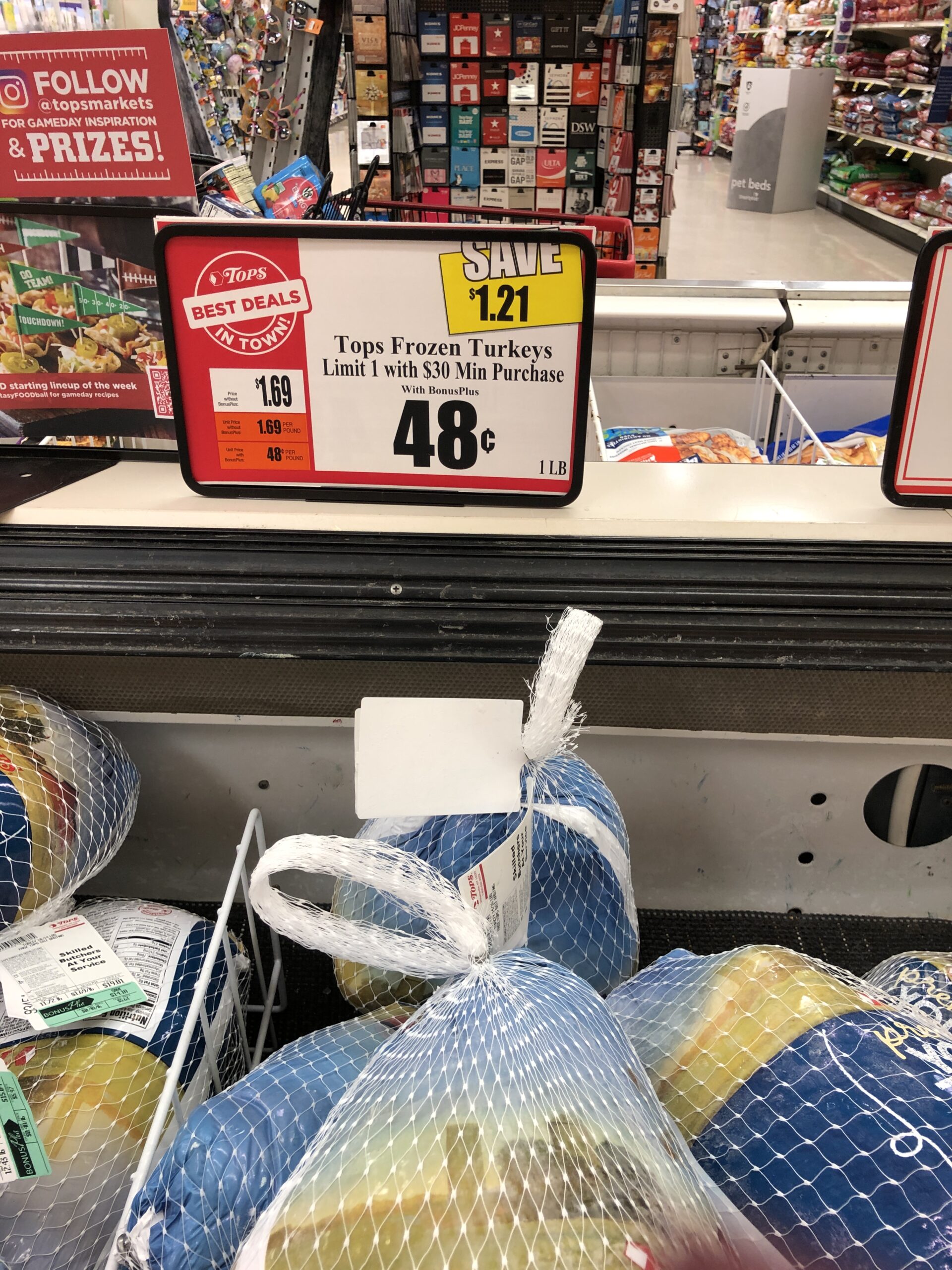 Tops JennieO Turkeys 16-24lbs $.48lb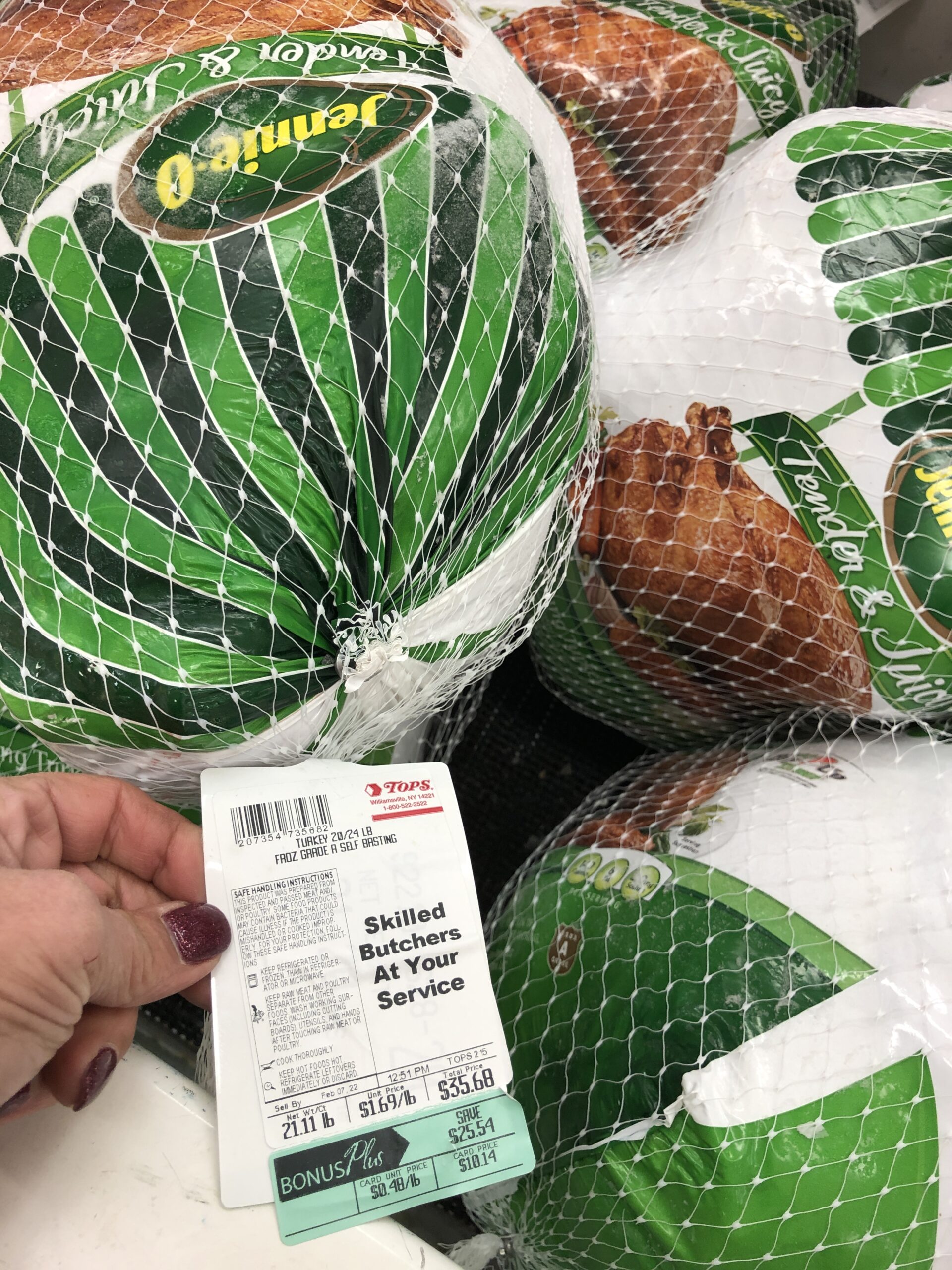 Wegmans Turkey prices 11/14/21
Shady Brook Farms Frozen Turkey
As of 11/8, Wegmans has lowered their price to be $.58lb with Shoppers Club Card- Limit 1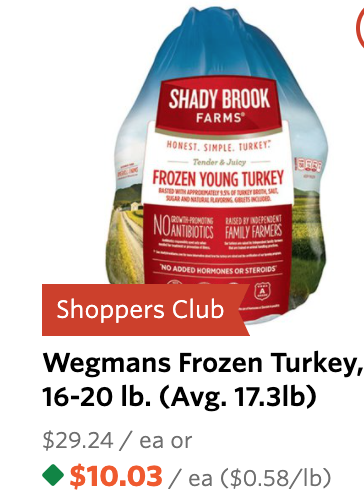 ***check your store prices on wegmans.com. My McKinley Pkwy Hamburg price is showing at $.58 lb. some stores in WNY are showing at $.49 lb
Aldi Turkey Prices 11/7/21
Aldi Butterball Prices
Prices are showing $0.87 lb as of 10/31/21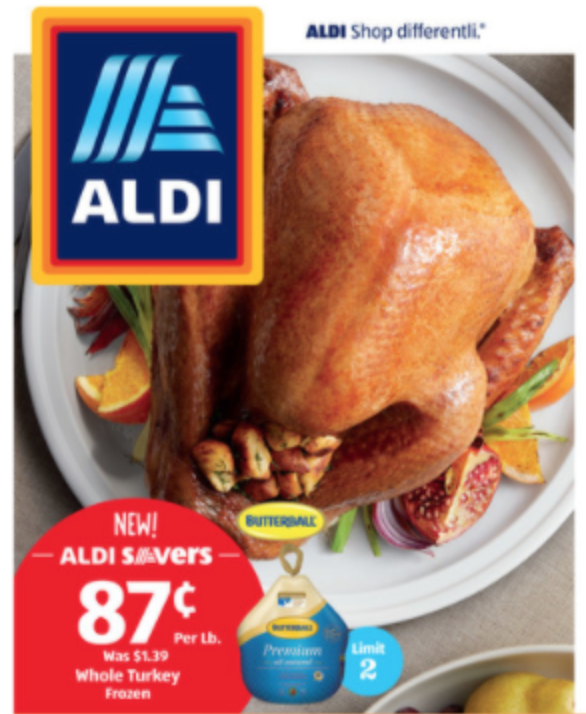 Aldi has low prices but supply is always limited. ALdi has a Kirkwood Turkey Breast for $1.59lb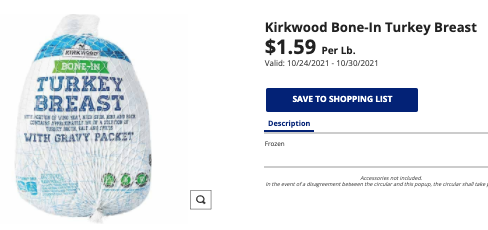 You can see more Thanksgiving prices in the Aldi Weekly Ad here
Target Turkey Prices as of 11/13/21
Next weeks Target ad has Good & Gather Brand turkey for $.79lb
Butterball Turkey prices advertised at $.99lb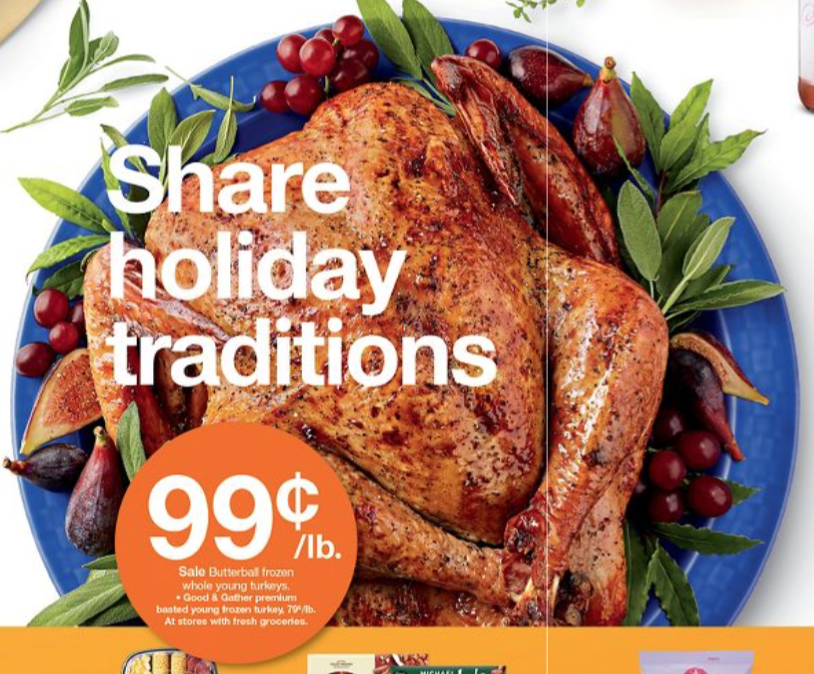 Save A Lot Turkey Prices 11/7/21
The Save A Lot Ad for this week is advertising turkeys at $.99 lb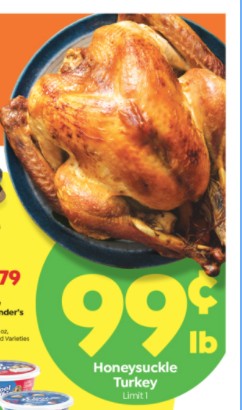 Walmart Turkey Prices as of 11/7/21
Walmart doesnt always advertise their lowest price of turkeys. As of 11/7, prices are showing $.87 – $.97lb BUT turkeys are not available for grocery pickup. Let us know if you see stock in store and what price they are at! You can share info in the comments.
Walmart Butterball Turkey Price
JennieO and Honeysuckle Turkeys at Walmart are listed at $.87lb.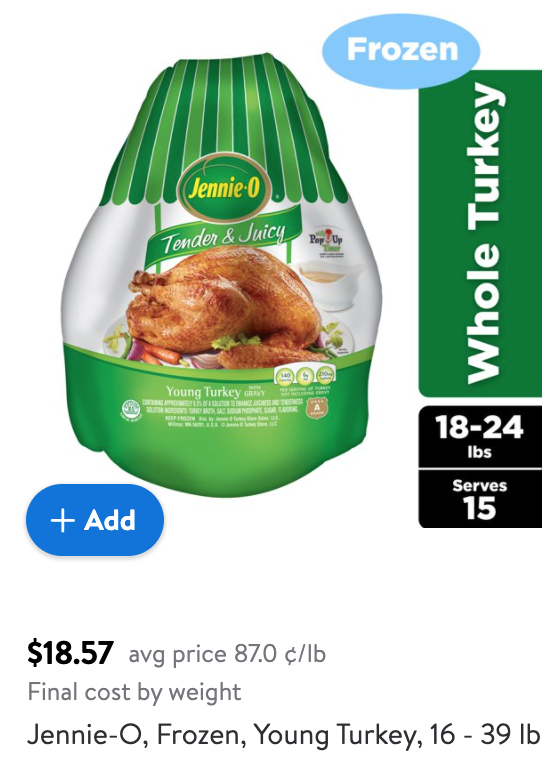 As of 11/7, Walmart has there turkey prices listed as $.98 lb for 16-24lb Butterball turkey online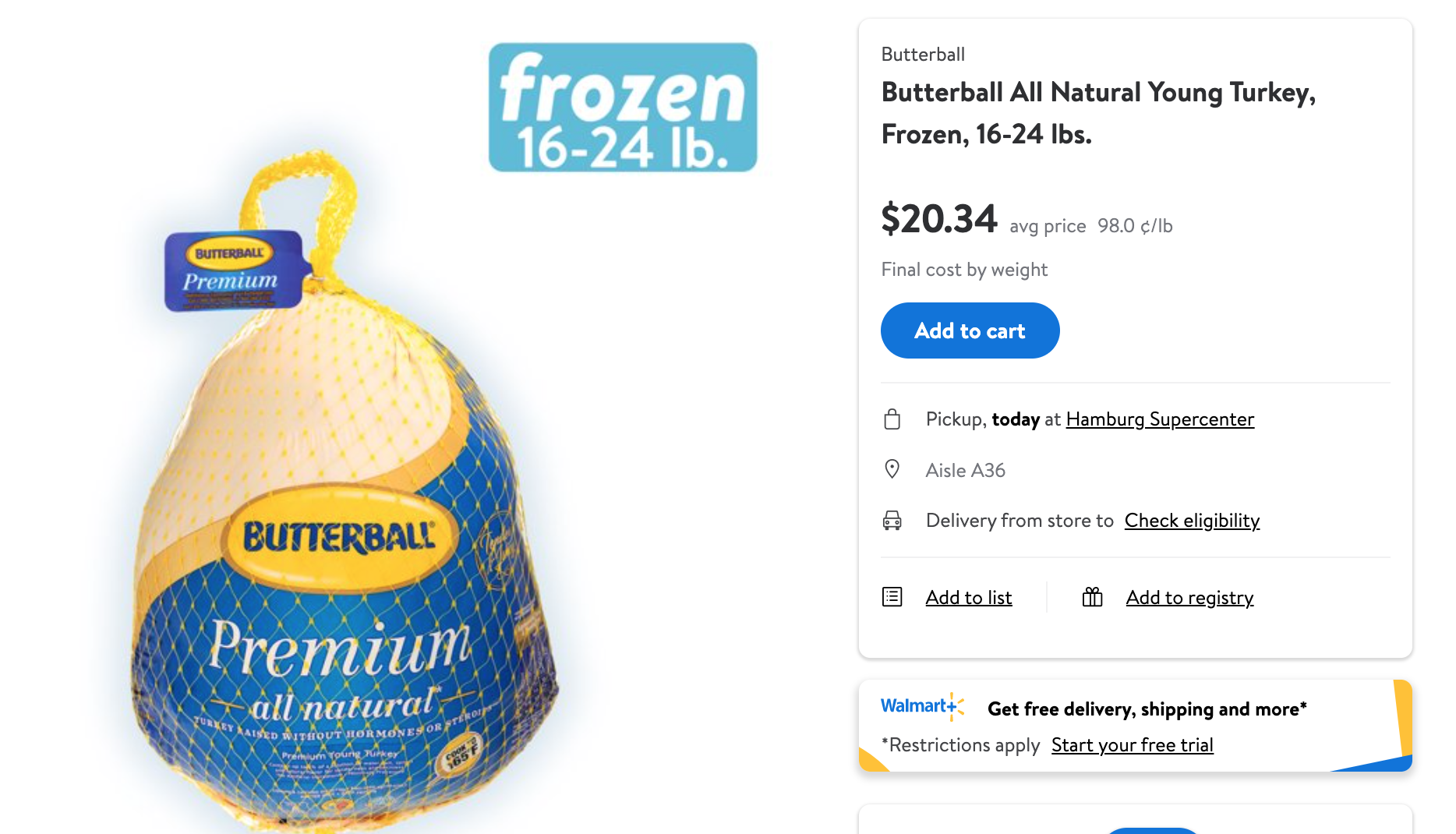 Price Chopper Turkey Prices 11/14
Price Chopper has both Shady Brook and JennieO Turkeys at $.69 lb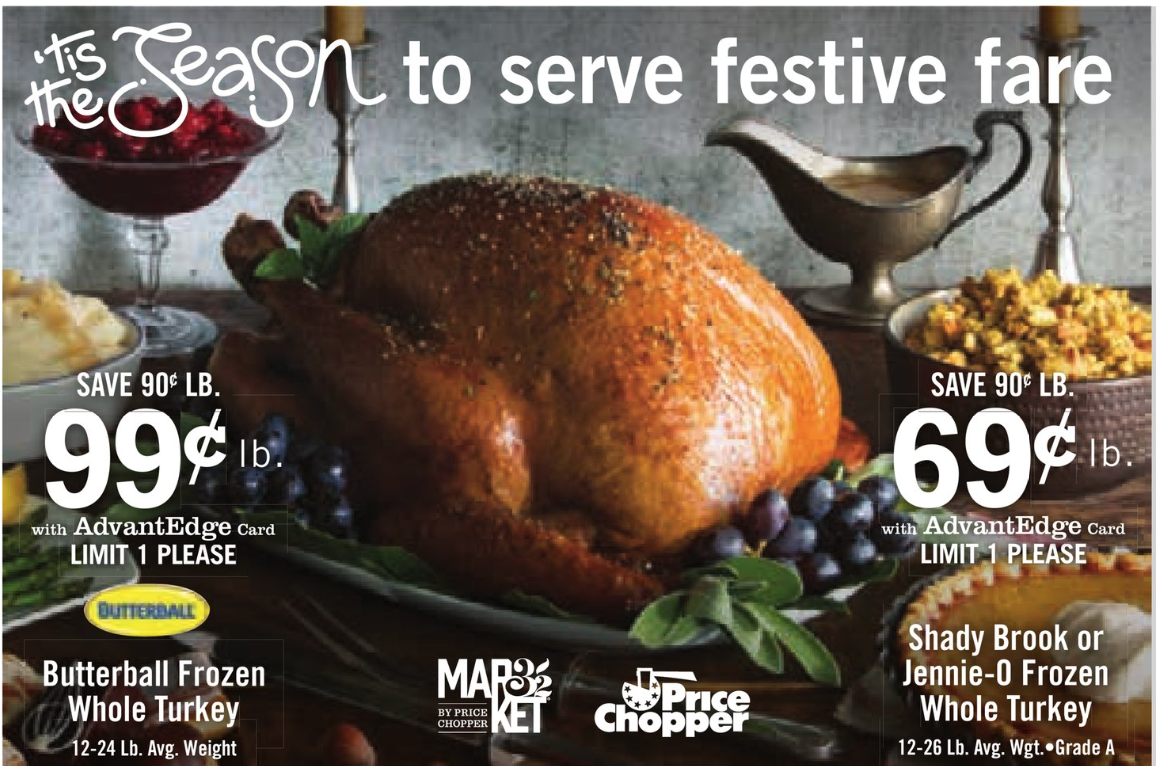 Which turkey will you be buying?? I always buy 2-3 turkeys at this time of year and store in the freezer!
Other Popular Sales Ad Deals:
Joann Fabrics Printable in Store Coupon
Other weekly sales ad previews
Print your coupons right here
Never miss a deal ~~get them delivered directly to your inbox here!
How much easier can it be to save everyday?
Join our Facebook Groups to see more deals like these:
Couponing to Cut Your Grocery Bill
Couponing at CVS, Walgreens and RiteAid
Couponing at Walmart, Target and Kmart
Printable CouponsForFree FB Group
Freebies, Cheap Deals, Giveaways and Sweeps