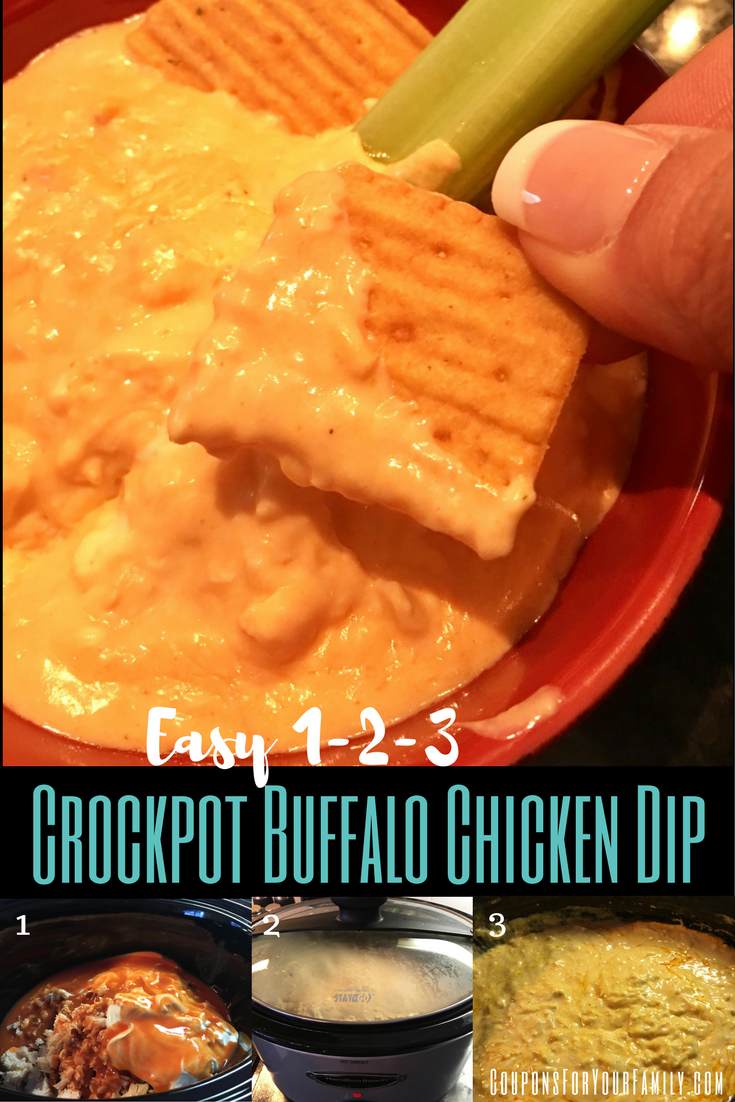 Easy Crockpot Buffalo Chicken Dip
This easy Crockpot Buffalo Chicken Dip is a staple in my house and is always requested by friends for parties! It's always best when I have a couple of leftover chicken breasts from a previous dinner, but canned chicken will also work! There are 3 must have items for me to make this recipe. Blue Cheese (I prefer Kraft), Franks Hot Sauce and Sour Cream. I have made it with Ranch dressing and other hot sauces and without the sour cream, but this is my final version of the best tasting Crockpot Buffalo Chicken Dip!The ease of putting in a crockpot and letting it cook, makes this a perfect weekend afternoon snack for my family. Our boys love it! If you are making this for your family snack rather than a party, you can cut the recipe in half. Serve with your choice of Tortilla Chips, Crackers, Bagel Chips and/or Celery.
Cost
If you are a couponer or shop discount grocery stores, you can make this for under $10Here is what I paid for the ingredients by shopping Aldi discounted prices and Tops using coupons:Kraft Blue Cheese- $.50 (Tops)Tops Shredded Cheese $2 (Tops)Tops Cream Cheese $1.49 (Tops)Bison Sour Cream $1.50 = 1/4 of for recipe= $.401 Canned Chicken $1.69 (Aldi)2 Chicken Breasts $.90 lb = $1.00 (Restaurant Depot)Franks Hot Sauce $1 for bottle= $.50 for recipe (Tops)Total = $7.48 (the chicken at $.90lb was a steal!)
Ingredients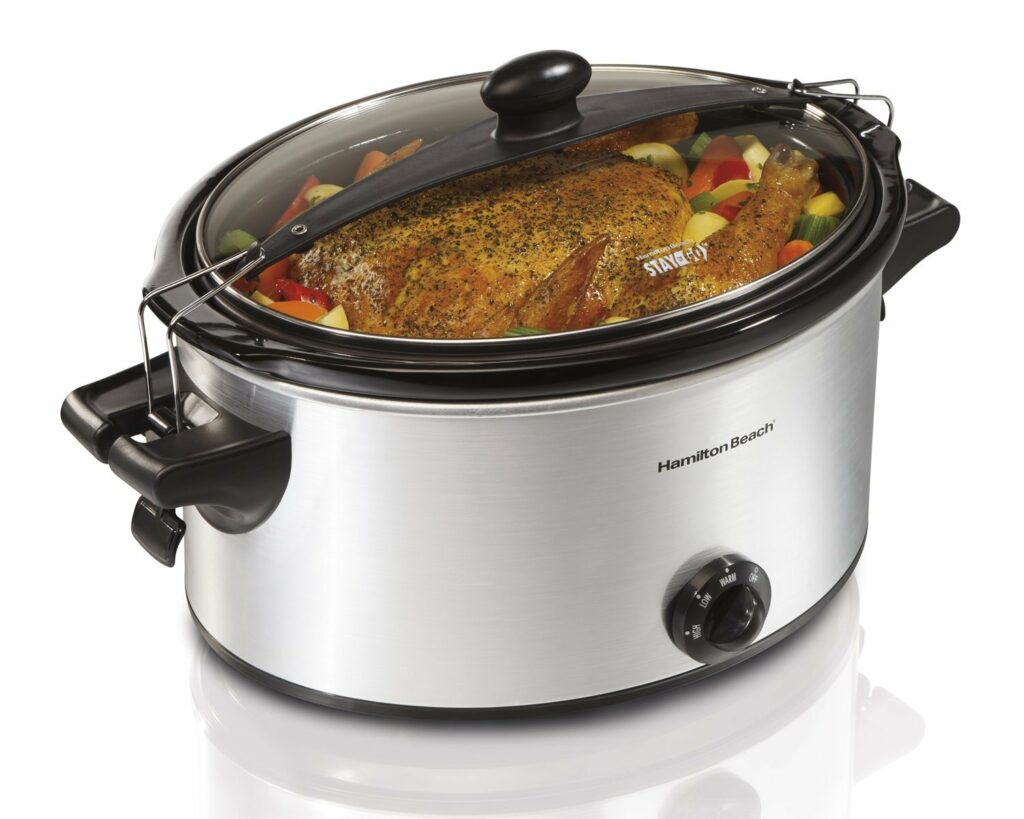 I have had it for over 5 years and it is used 2-4 times per week at home. Its easy to clean and the knob control makes it very easy to use. The locklid makes it so easy to make a dish and bring it to a party without worry of it spilling in the back of your car!