---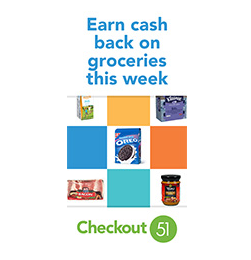 Coupon Education / Coupons / E-Coupons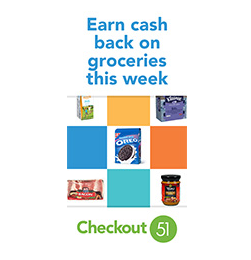 Introducing Checkout 51: Earn Cash back on your weekly Grocery Bill!
Checkout 51 is a similar app to Ibotta, where you buy a product that has a special offer, upload receipt proving you bought it and get cash back!
Checkout 51 has new offers every week beginning on Thursdays at 12:00 am. It this easy to earn cash back! Please note…different regions have different offers.
And great news..you do not need a smartphone..you can upload the receipts via your computer instead of the smartphone app!
How Checkout 51  works:
Browse your offers and buy products at any store.
Upload your receipt using Checkout 51 (app or desktop).
They'll confirm your purchase and credit your account.
When your account reaches $20, you can cash out and they'll mail a check your way.
ALERT: Right now 2/9/14, in my zip code 14219, there is a $.50 off any brand milk and $.50 any brand Eggs!!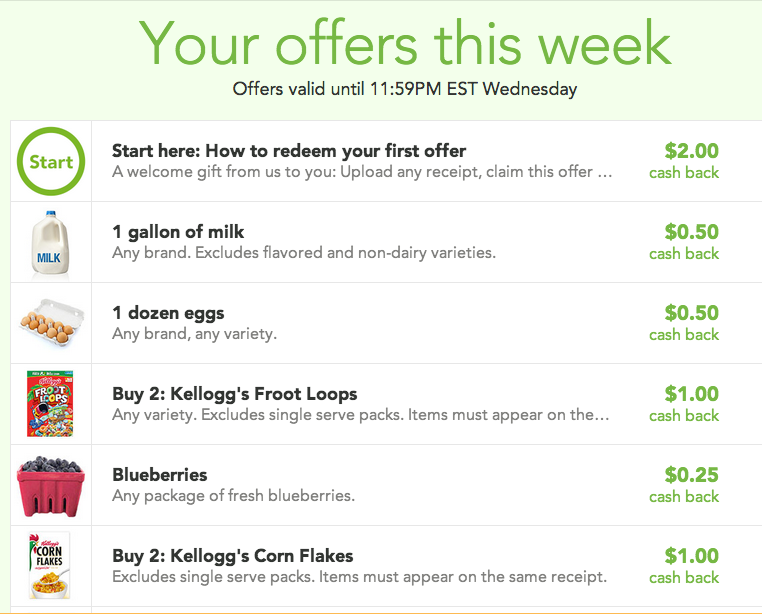 Checkout 51 Guidelines:
Offers go live on Thursdays at 12:00 AM in each time zone. They expire the following Wednesday at 11:59 PM in each time zone. You must submit the receipts while the offers are live.
Offers are available in limited quantities. Please check your offer list before you go shopping to ensure that the offer is still available, and upload the receipt immediately after purchase to avoid disappointment.
A quantity of (1) of each offer is eligible for cash back per member.
Each receipt can only be used once.
We can only give cash back for the exact product listed, so please read carefully.
You are permitted to use Checkout 51 cash back offers with any other coupon or discount unless otherwise stated.
Products must be purchased in your country of registration. (We currently support the United States and Canada, excluding Quebec.)
Items purchased from online retailers are eligible for cash back. Packing slips are accepted as proof of purchase. Online purchases are subject to the same submission timelines as receipts.
The beauty of Checkout 51 is you can even earn cash back on purchases at Aldi and places like Big Lots where the store does not accept coupons!
Checkout 51 is free and allows you to save even more money without cutting coupons!
Recommended Posts

30 Apr 2017 - Coupons, Printable coupons

30 Apr 2017 - Coupons, Printable coupons