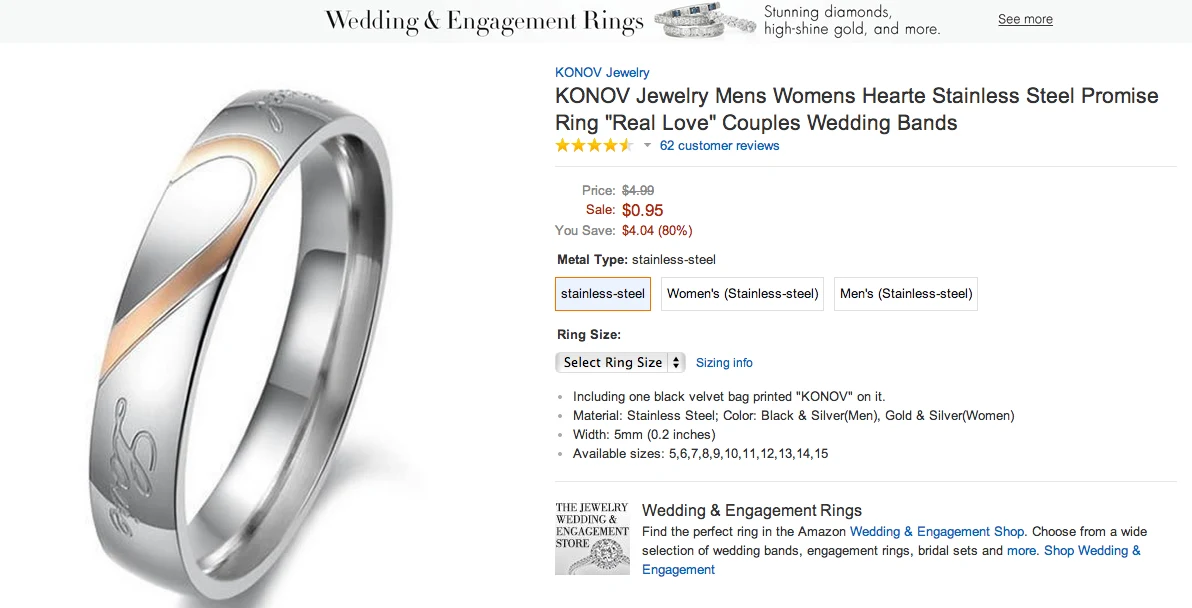 These Stainless Steel Promise rings are a perfect Valentines Day Gift Deal and are under $1
High quality stainless steel has high resistance to rust, corrosion and tarnishing, which requires minimal maintenance. Stainless steel is one of the most bio-compatible metals, so stainless steel jewelry is amazingly hypoallergenic because of its anti-allergic properties. As one of the strongest of all jewelry metals, it does not oxidize and will be very durable. All makes it a top fashion accessory to complement your wardrobe with the sleek, contemporary styling offered by our stainless steel jewelry.
KONOV Jewelry Mens Womens Hearte Stainless Steel Promise Ring "Real Love" Couples Wedding Bands
Note: Amazon prices subject to change
Get this Valentines Day Gift Deal now!
Make sure to sign up for Amazon Prime Free Trial and get 2 day free delivery