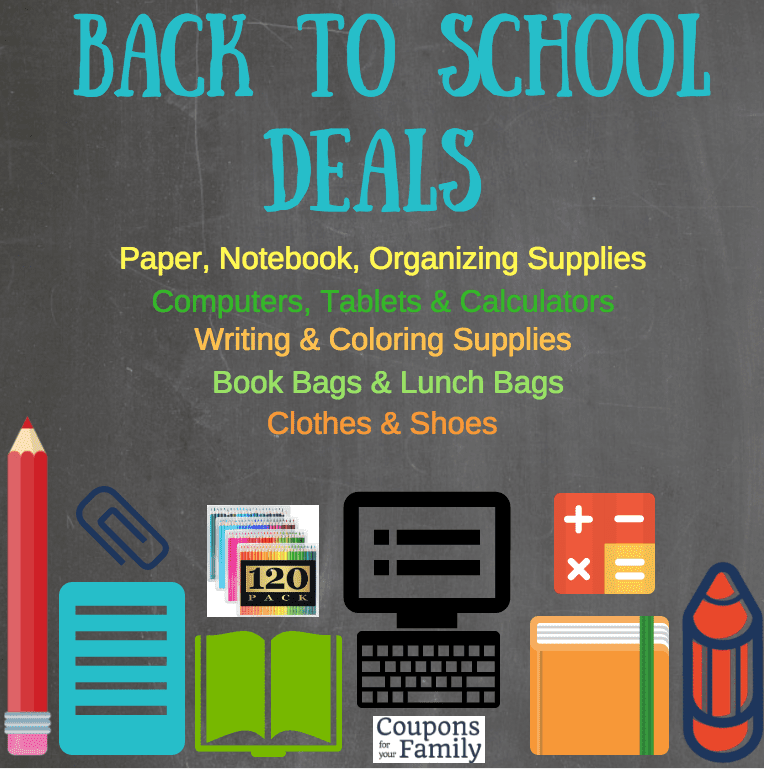 Check out every thing we post for Back To School 2017 right here!!
Back to School can be a stressful and expensive time for many families. Raising 4 children myself, I remember how stressed I was to make sure each had what they needed and all without breaking the bank! Even though my children are grown and out of school, I still take advantage of back to school sales to replenish my home and bussiness office needs.
Make sure to bookmark this page to see all the Back to School deals we are finding! You can also scroll each of the deals here if you would prefer.