This is a sponsored post by Groupon Coupons, all opinions are 100% mine.

Use Groupon Coupons to save at department stores for your Back to School shopping!
Did you know that you can get coupons to save at your favorite department stores from Groupon? Yes, that's right, you can! In addition to saving money on dining out, entertainment, gifts and getaways, just log in to your Groupon account to see how much you can save on retail shopping too. This is the time of year that families spend a considerable amount of money with the kids going back to school, so make sure to check out the deals here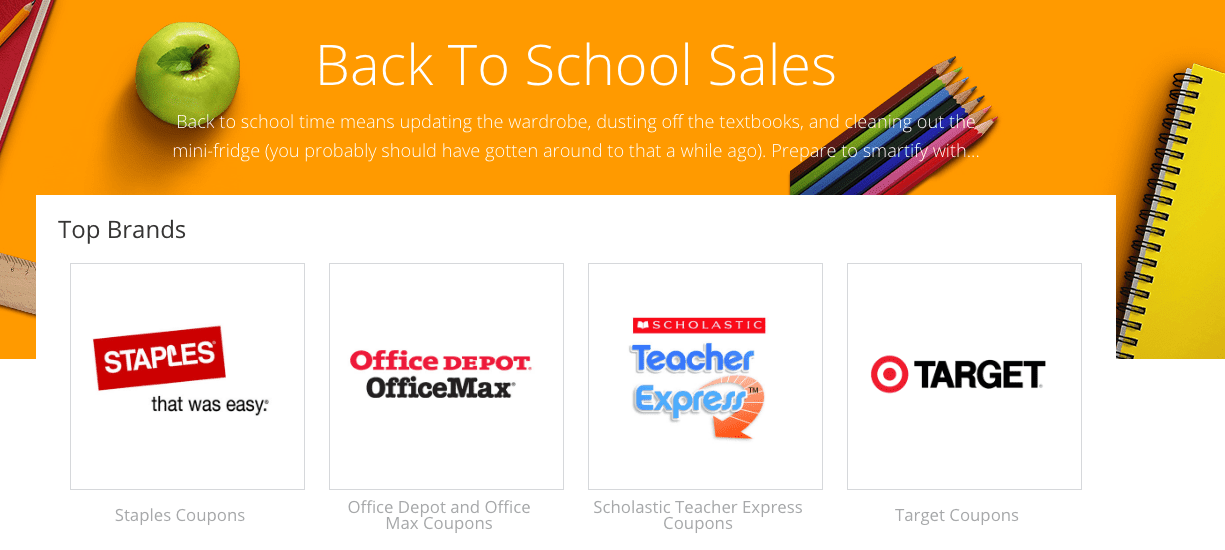 If you are a regular reader of Coupons for Your Family, then you already know that I do not pay full price for anything. I never shop without a coupon code or cash back (or both!) and I also like sites that make it easy to save money. Groupon Coupons makes saving money a snap with an easy platform to navigate by store or category! They also have a section for featured and exclusive coupon codes: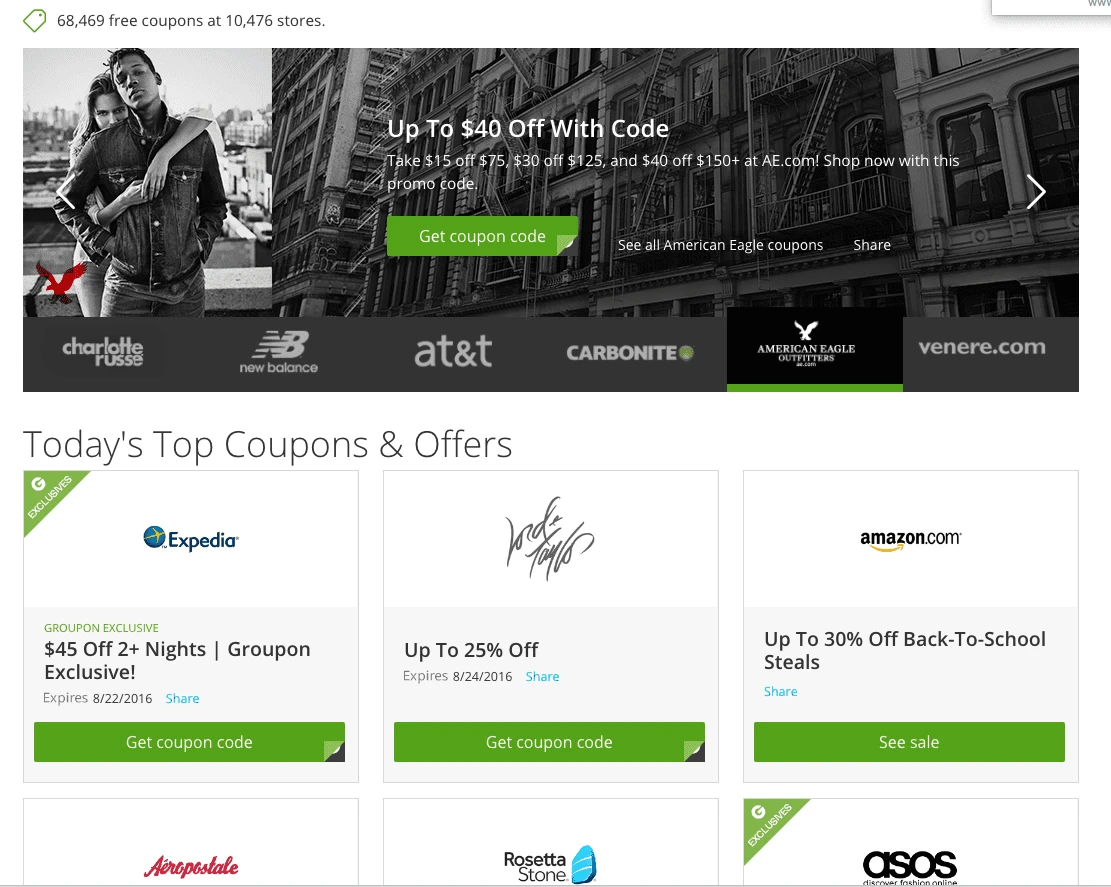 What are Groupon Coupons?
Groupon Coupons is a free database of retail coupons with money-saving coupon codes. Right now there are 68,470 coupon codes from 10,476 stores. They have my favorite stores like Victoria's Secret , Nike, JCPenney, Kohl's and tons more!
Back to school shopping time is here. If your kids prefer certain brands or have a few favorite stores, then you really need to take an extra minute to stretch your dollars. Before you shop, log in to Groupon Coupons and see how much you can save!
Topic: Groupon Coupons for Back to School