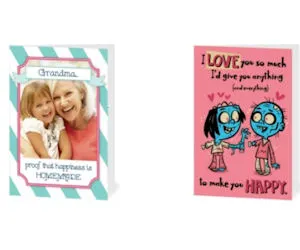 More Freebies for you!!
Hurry and order your FREE Valentines Day Card! Make sure to enter promo code VDAYFREE
Treat is giving away free greeting cards to new Treat.com users! Just create your card and enter the promotional code:VDAYFREE during checkout. You must choose to have the card shippied to your address so shipping will be free. As with all Treat card offers a credit card number is required to checkout, but it is not charged. NOTE:Valid for new Treat users only!
Note: May not deliver by Valentines Day