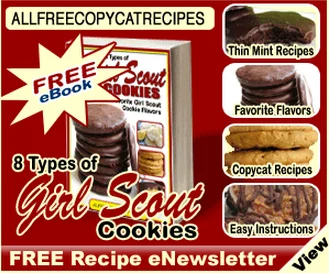 Free Recipes and Cookbooks are always a treat for me!
Especially now that most can be downloaded and organized on a computer for easy reference!
Today we have a FREE Recipe and Cookbook Ebook and eNewsletter called All Free Copy Cat Recipes. It even includes recipes for 8 types of Girl Scout Cookies!
Get your for free now before it is no longer available for FREE–>> Free Recipes and Cookbooks
Topic: Free Recipes and Cookbooks