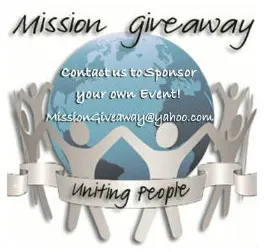 Check out this PayPal Cash Giveaway from Campus Book Rentals!
When I went to college, I spent a fortune on my books! I wish a company like Campus book Rentals was around when I went to school! I could have save a lot of money!
And you all know that is what I love to do…SAVE MONEY!! Read on about this weeks Sponsor to learn more:
About Our Sponsor

CampusBookRentals.com rents textbooks to college students. The company was one of the first ever to offer "textbook rentals." They started renting textbooks from Alan Martin's garage in 2007. Since then, Campus Book Rentals has rented over one million textbooks to students at almost every college campus in the United States.
Campus Book Rentals also offers a service called Rent Back. Rent Back is a brand new initiative that allows students to rent the textbooks they own – to other students. This is great because it can make them 2-4 times MORE money compared to what they can make with traditional buyback options! Instead of selling back their books at the end of the semester, they can offer them for rent to other students!
The company also awards scholarships, and is currently contributing a portion of their rental proceeds to Operation Smile.
With Campus Book Rentals renting textbooks makes sense, plain and simple!
The Prizes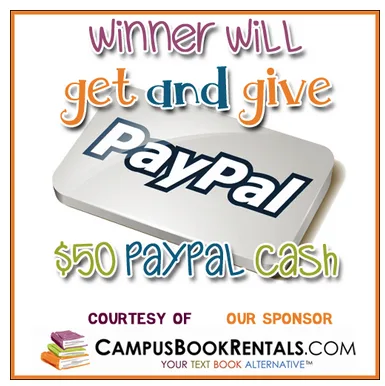 Winner Keeps: $50 PayPal Cash
Winner Shares: $50 PayPal Cash
How to Enter
The Giveaway will open up on 3/5 12:01 am EST and Close on 3/8 at 11:59 pm EST.
Complete the mandatory entries on the Rafflecopter below.
Check out and Enter our Other Giveaways
Side note…It's not mandatory to enter all the giveaways at each blog. Those are just great bonus giveaways for you to enter.
Mission Giveaway started with Madame Deals and her $100 story where with $100 several people received the help they needed. We are on a mission to help people help each other! We have gathered a group of bloggers that want to make a difference. Together we are Mission Giveaway!
To ask about becoming a sponsor, please contact Amee or Dawn at madamedealsmedia@yahoo.com for details. Take a look at our Media Kit to see what Mission Giveaway has to offer.
Are you a blogger that would like to participate in Mission Giveaway? Find out how you can join us.
Find our official Terms and Conditions on the Madame Deals Media page.
Topic: giveaway