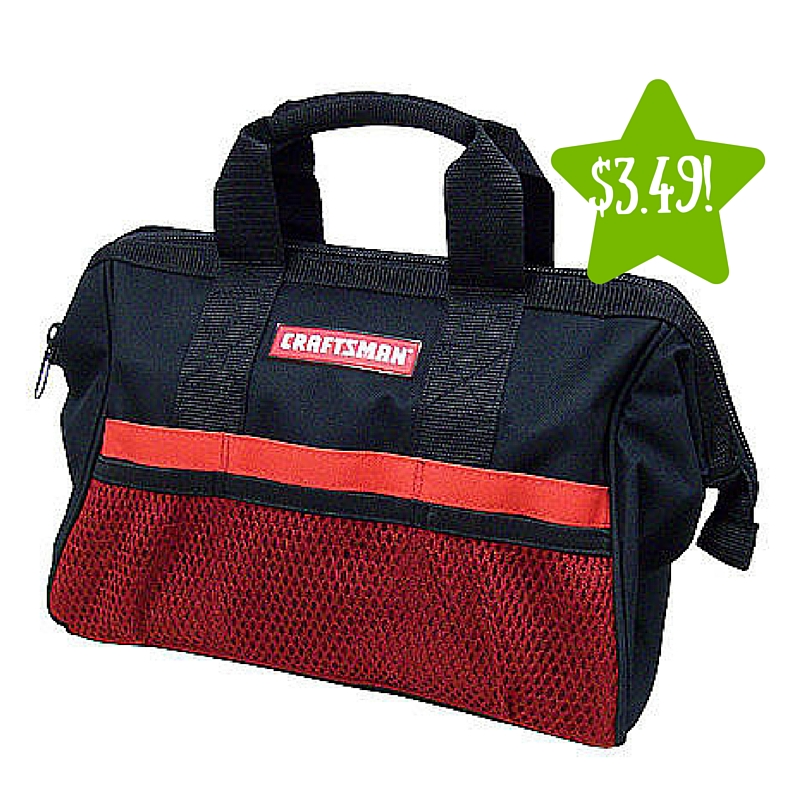 Check out the newest deal on a Craftsman 13 in. Tool Bag at Kmart !
How to get the best values and deals at Kmart:
Become a Shop Your Way member here and choose me as your personal shopper. As your personal shopper I can help you find gifts, deals, share exclusive promotions, send you weekly coupons AND you can contact me directly through text and emails to help you shop!! Plus you'll get 3 months of FREE SYWR Max Shipping if you are a new Shop Your Way member!
Using your Shop Your Way Rewards Card:

If shopping online make sure your member number is in your order. Must be scanned to get most deals/rewards at Kmart In store. Every 1,000 points is worth $1.00. These are easy to redeem – when you are checking out just say you'd like to pay with the rewards you have on your card. You do not have to use your points if you want to save them up
If you are in the market for a great Father's Day gift idea, check out this great deal! Right now at Kmart you can get this Craftsman 13 in. Tool Bag for only $3.49! Please keep in mind that his offer is for in-store pickup ONLY.
You can use this 13 in. tool bag for your home or automotive repair tools. Store the compact bag in the garage or hall closet for home repairs and improvement projects. You can also keep the smaller bag in the car or truck to hold the tools and accessories you need for highway emergencies and simple automotive repairs on the road. The bag is supple and strong, constructed from heavy duty flexible material that takes up less space than bags made from stiff materials.
The Craftsman 13 in. tool bag is a great gift for all ages of handymen and handy women
Accommodates all types of hand tools and small power tools
Extra strong zippers and materials won't tear or rip when exposed to sharp edges or pointed ends
Large openings let you see all the contents of the bags instead of groping in darkness for familiar shapes
Mesh pockets are perfect for storing small items such as tapes and fasteners
Bag colors vary by store
Super strong construction ensure years of use without rips or tears
Weighs only 1.6 lbs

Check out the rest of our Kmart Steals and Deals here