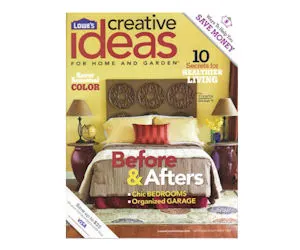 More Freebies for you!!
We are now remodeling our 3rd and LAST house 🙂 Free Magazines and Newsleters like these from Lowes have helped me to come up with ideas for all the rooms in my house so make sure to sign up for tis frebbies offer!
Lowe's allows users to sign up and start a free subscription to Lowe's Creative Ideas for Home and Garden magazine (also available to order in Spanish)! Click the 'Subscribe Today' link on the very bottom right of the page. Then sign up on the next page and be sure to check off the box to receive your free print subscription.