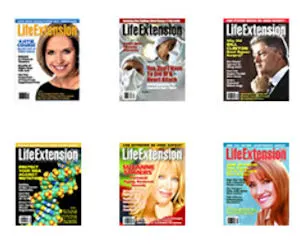 More Freebies for you!!
How would you like to receive a trial issue of the world's leading anti-aging magazine, jam-packed with cutting-edge features on nutrition, health, and medicine absolutely FREE?
You can just by registering here. This 112-page monthly publication is filled with medical research findings, inside scientific reports, and practical guidance about using nutrients and hormones to slow aging. Life Extension magazine provides breakthrough information related to disease prevention and treatment, longevity, and nutritional supplements, all backed by extensive research.
Register now for your FREE, no-obligation, one-month trial issue of the Life Extension magazine. You are under no obligation, but hurry, this is a limited time offer.