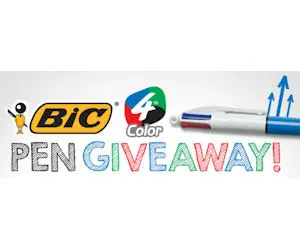 More Freebies for you!!
I love Bic pens and right now you can enter to win some for free!!
BIC will be giving away free BIC 4-color pens everyday through April 24th! Like them and visit their page on the hour, every hour between 8am est and 10pm EST to try and score one! They will be giving away 44 free pens every hour, for 14 hours a day, for 24 days – that's 14,784! Click the 'Pen Giveaway' tab to get yours.