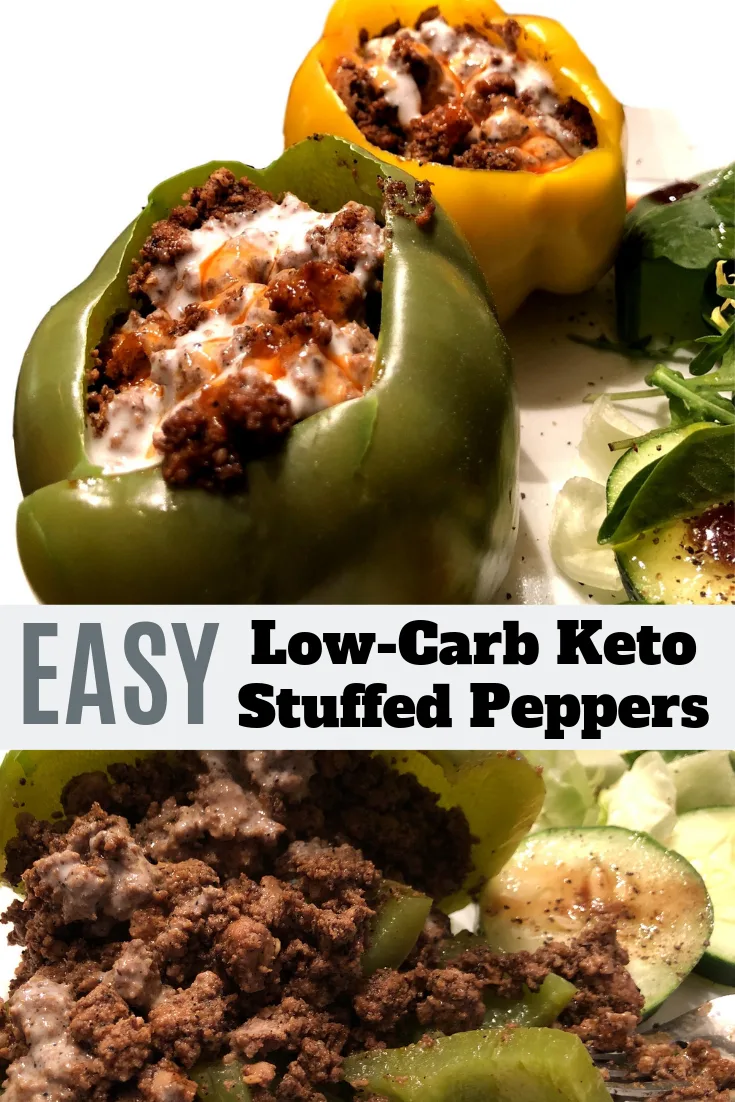 This keto stuffed pepper recipe is both Keto and Ideal Protein Diet friendly! Keto Diets allow cheese, whereas the Ideal Protein Phase 1 diet does not. You can modify this low carb keto stuffed peppers recipe to your liking or diet, but this recipe is by far the quickest way to have a healthy meal on the table in minutes! Make sure to try our Air Fried Brussel Sprouts recipe too!
Keto Stuffed Peppers Ingredients
6 Bell Peppers
2 lbs Ground Beef, Lean
1 tbsp Cumin
2 tbsp Olive Oil
1 tbsp Hot Sauce
1 tbsp Minced Garlic
1 tbsp Minced OnionWalden Farms Ranch or Blue Cheese Dressing
Keto Stuffed Peppers Instructions
Core Peppers, rinse and add to 5-6 qt pot.
Fill a pot with water just enough to cover the peppers and heat on the stove until boiling and peppers become soft. Pepper will turn color when soft (approx 10-15 minutes).
Once they are soft, pour into a strainer so you don't burn your fingers!
You can see the steam in my picture below.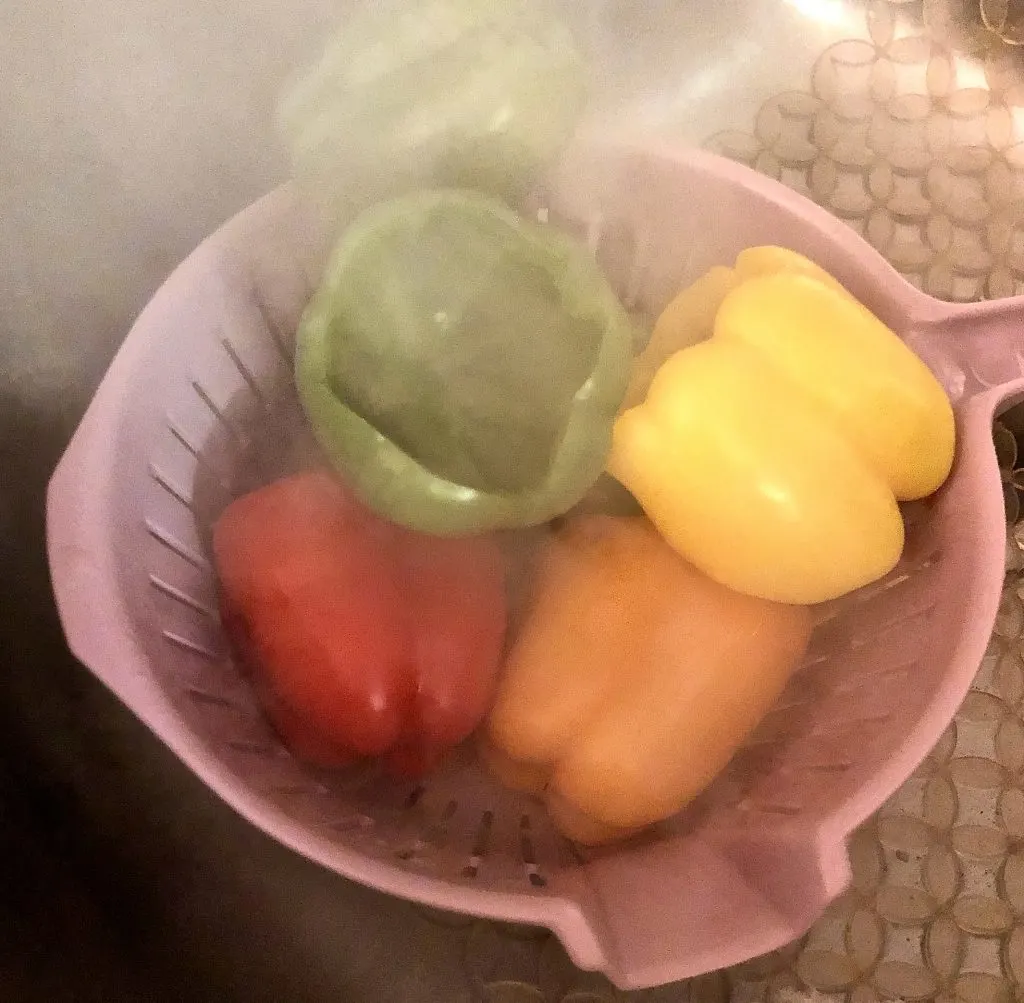 While peppers are cooking, in a large skillet, heat the ground beef until browned and drain. Add skillet back to heat, add the minced garlic and minced onion.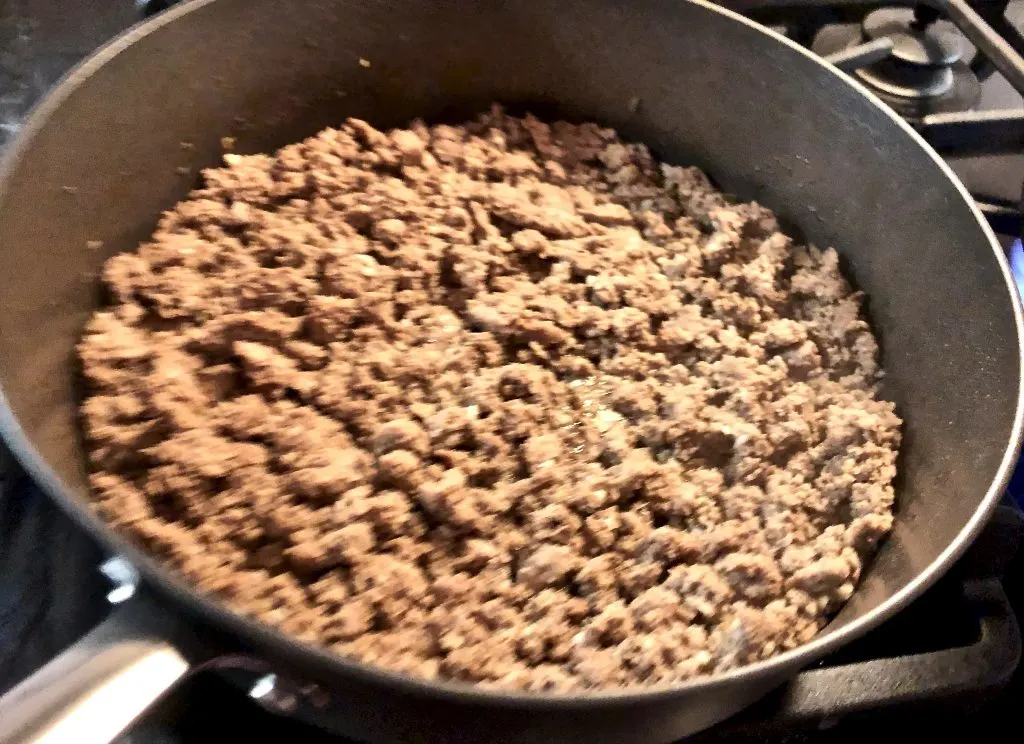 In a small mixing bowl, add olive oil, hot sauce, and cumin.
Add mixture to ground beef and mix throughout the beef. Heat for 5 minutes to get spices cooked in.
Scoop the beef mixture into the boiled peppers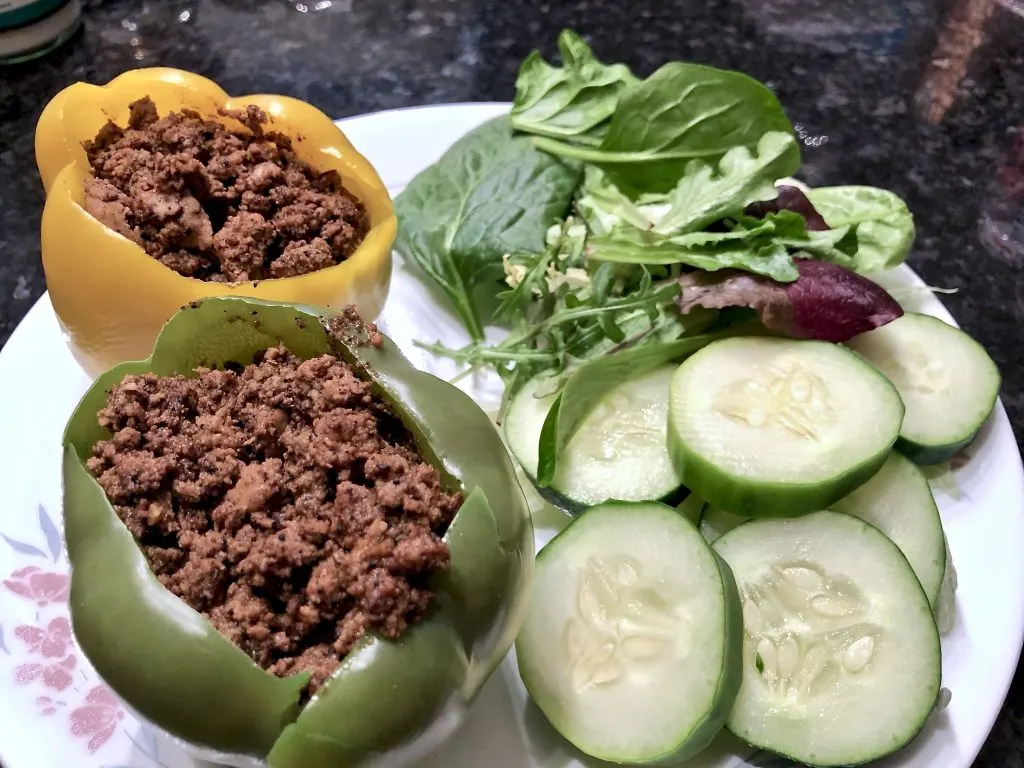 Drizzle Walden Farms Calorie Free Ranch or Walden Farms Blue Cheese Dressing to give these low carb Keto Stuffed peppers the perfect finishing taste! (If following diet, serving size is 2 tbsp, so if eating 2 peppers, use 1 tbsp per pepper)Drizzle additional hot sauce (optional) Serve with Lettuce and Cucumber salad for a low-calorie meal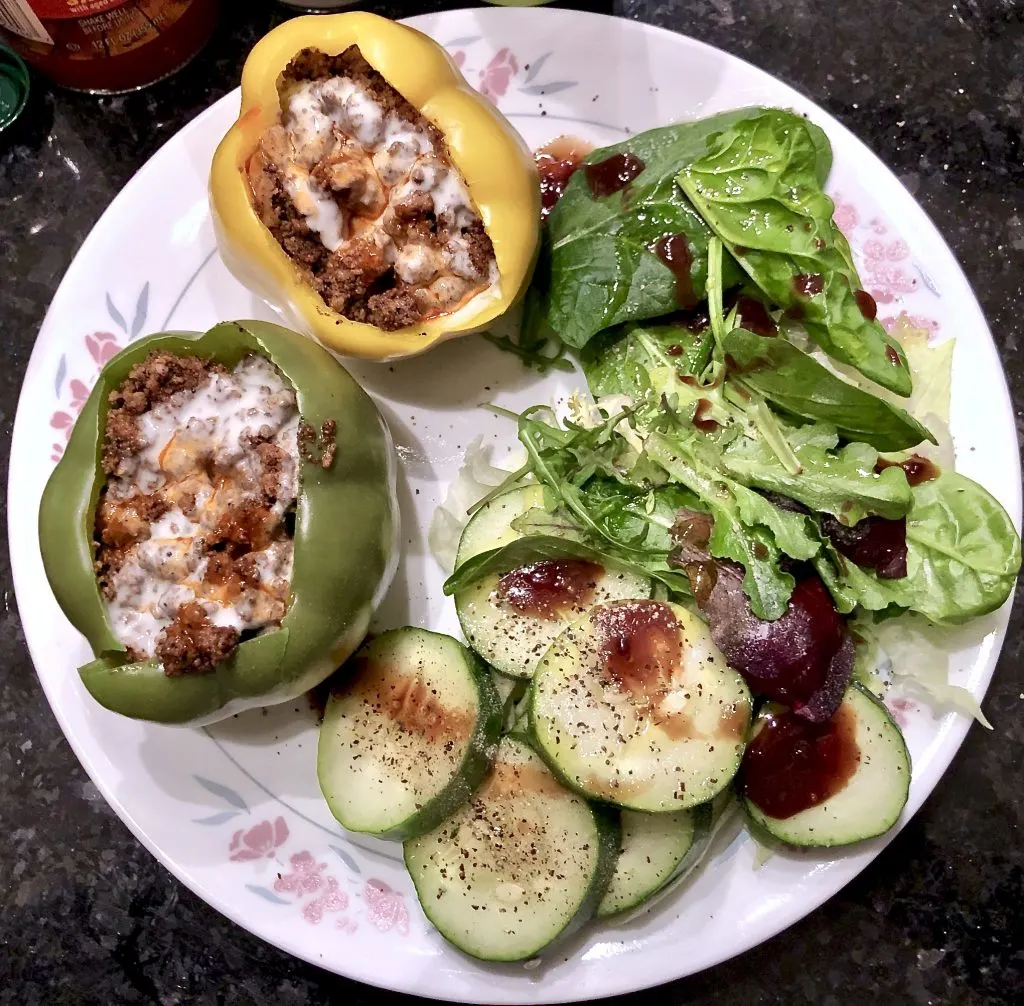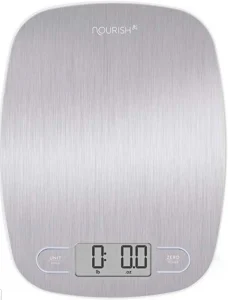 If following the Ideal Protein Phase 1 diet, you are allowed 6-8 oz protein for 1 meal per day. Add 3-4 oz beef to each pepper to meet your protein allowance for the day.With this awesome digital scale, you can place your plate and pepper on the scale first, then hit zero on the scale, and then add your meat to your low carb stuffed peppers (leave pepper on the scale) to measure exactly the amount of ounces of protein you want.
How much easier can it be to save everyday?
Join our Facebook Groups to see more deals like these:
Couponing to Cut Your Grocery Bill
Couponing at Tops Markets
Couponing at Wegmans
Couponing at Save A Lot
Couponing the Dollar Stores
Couponing at Dollar Tree
Couponing at CVS, Walgreens and RiteAid
Couponing at Walmart, Target and Kmart
Sears and Kmart Steals & Deals
Printable CouponsForFree FB Group
Coupons.com Facebook Group
Freebies, Cheap Deals, Giveaways and Sweeps
Hot Online Deals