Check out this great Dress Barn Coupon Code for their Flash 4 Hour Sale!
I have been looking for a good pair of dressier boots for work and just came across this 4 hour sale at Dress Barn!! They have some great deals on jewelry under $10 after the 25% too!
Here is what I am thinking of buying for only $30 and only $6.95 shipping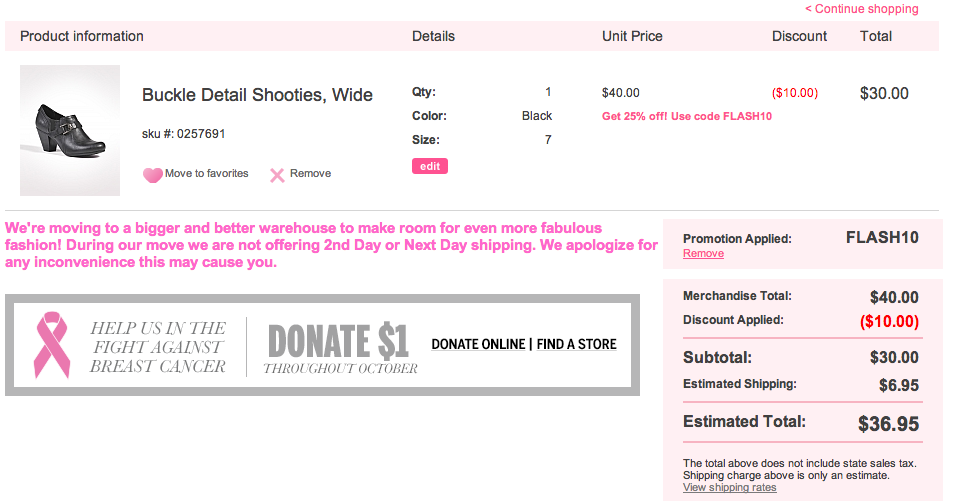 Make sure to check out what they have with the link below:
FLASH SALE – 25% Off Reg-Price Boots, Handbags, and Jewelry @ dressbarn.com! Valid on 10/22 from Noon to 4 pm EST Only, Use Code FLASH10
Don't forget to enter your Dress Barn Coupon code FLASH10 to get your 25% off!!