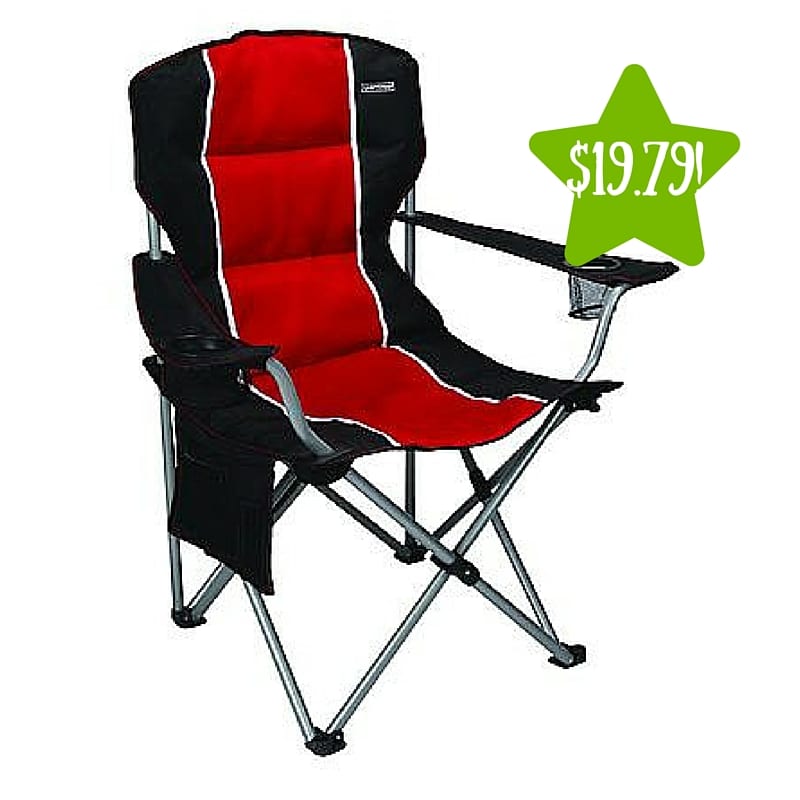 Check out the newest deal on a Craftsman Padded Chair at Sears !
How to get the best values and deals at Sears:
Become a Shop Your Way member here and choose me as your personal shopper. As your personal shopper I can help you find gifts, deals, share exclusive promotions, send you weekly coupons AND you can contact me directly through text and emails to help you shop!! Plus you'll get 3 months of FREE SYWR Max Shipping if you are a new Shop Your Way member!
Using your Shop Your Way Rewards Card: If shopping online make sure your member number is in your order. Must be scanned to get most deals/rewards at Sears In store. Every 1,000 points is worth $1.00. These are easy to redeem – when you are checking out just say you'd like to pay with the rewards you have on your card. You do not have to use your points if you want to save them up
Right now Sears has this Craftsman Padded Chair for only $19.99 + $0.20 back in SHOP YOUR WAY points, making it only $19.79! This is a great camping, the beach, parades, and more. Plus you cna get FREE shipping on orders over $30 or FREE in-store pickup.
The Craftsman Padded Chair is Great for Camping, Tailgating, in the Back Yard, Etc.
Opens and Folds in a Snap, Deluze Rip-Stop Fabric with Mesh Side Pocket, Two Built In Cup Holders, Foam Padded Seat for Extra Comfort, Carrying Case Included for Easy Trasportation, Weight Capacity 350 Lbs.

Check out the rest of our Sears Deals here