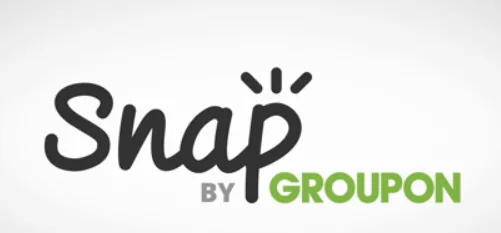 Here is what I am showing right now for the Snap by Groupon Offers!
Snap by Groupon gives you cash back on everyday grocery purchases – no matter where you shop. It's like having grocery coupons on your mobile phone, but way better!
These offers work at any store, and you never have to hassle with clipping or redeeming paper coupons. some offers are unlimited and some vary by Region
Hurry and sign up for an account here
Just follow these simple steps:
Register Online here for a Snap by Groupon account here and click on the Green button upper right hand corner that says SIGN UP
Once you have registered, Download the Snap app for iPhone or Android, or use the Snap website
Browse the offers before you shop
Purchase promoted products at any store Snap a photo of your receipt and get cash in your account!
Here are the offers I am showing right now:
Get Cash Back On These 31 Products
Bonus
$1.00cash back
Any Gallon of Milk
$0.50cash back
POM Wonderful Juice
$3.00cash back
Huggies® Diapers
Bonus
1Year Free Groceries
Snap Groceries for-a-Year Sweepstakes
Sold out
$2.00cash back
Huggies® Wipes, Any Variety
$1.00cash back
Any 2 Clorox® Products
$1.00cash back
I Can't Believe It's Not Butter!®– all variants
$1.00cash back
Country Crock® Spread
$0.50cash back
Chobani Oats
$0.50cash back
Chobani Flip
Bonus
$1.00cash back
Glad® Trash Bag Product, all sizes
$1.00cash back
Any 2 Glad® Cling Wrap®, Press N' Seal or GladWare containers
$1.00cash back
Any 2 KC Masterpiece Barbecue Sauce or Marinade
$0.75cash back
Barilla Sauce
$1.00cash back
Pepperidge Farm® Swirl Bread
$1.00cash back
Any 2 Hidden Valley® Original Ranch® Dry Dressing & Seasoning…
$1.00cash back
Any P.F. Chang's Appetizer or Rice
$1.00cash back
Any Green Works®, Formula 409, Tilex or Liquid Plumr products
$2.00cash back
Any Brita® Filter Pack (3 Count or Higher)
$1.50cash back
Any 2 Packs of PÜR Aspartame-Free Gum
$1.50cash back
Lysol Disinfecting Wipes Value Pack 240ct
$1.00cash back
Lysol Clean & Fresh All Purpose Cleaner Value Pack 120 Ounce
$2.00cash back
Finish Powerball Dishwasher Tabs, Fresh Scent 90ct
$1.50cash back
Finish Powerball Dishwasher Tabs, Fresh Scent 60ct
$2.00cash back
Move Free Glucosamine Chondroitin Plus MSM 120ct
$2.00cash back
Move Free Glucosamine Chondroitin Plus MSM & Vitamin D3 80ct
$2.00cash back
MegaRed Omega 3 Krill Oil 300mg 60ct
$2.00cash back
MegaRed Extra Strength Omega 3 Krill Oil 500mg 45ct
$2.00cash back
Digestive Advantage Intensive Bowel Support Probiotics 96ct
$2.00cash back
Digestive Advantage Daily Probiotics 30ct
Sign up for free here and start saving more–> Snap by Groupon
Topic: Snap by Groupon Offers Oct 2