Did you know that there are EXCLUSIVE Daily New Tops Online Monopoly Game Coupons every day?
Every day during Tops Monopoly Game 2014 there are new Tops Online Monopoly Game Coupons that you can add to your Tops Bonus Card for future savings. These coupons are only available to click to our card that day.
The expiration dates on these look to be approximately 2 weeks so make sure to click them to be added to your Tops Bonus Plus Card! It seems as though they have been including a Tops Brand or TopCare coupon everyday also.
The coupons for today Saturday 3/29/14 are: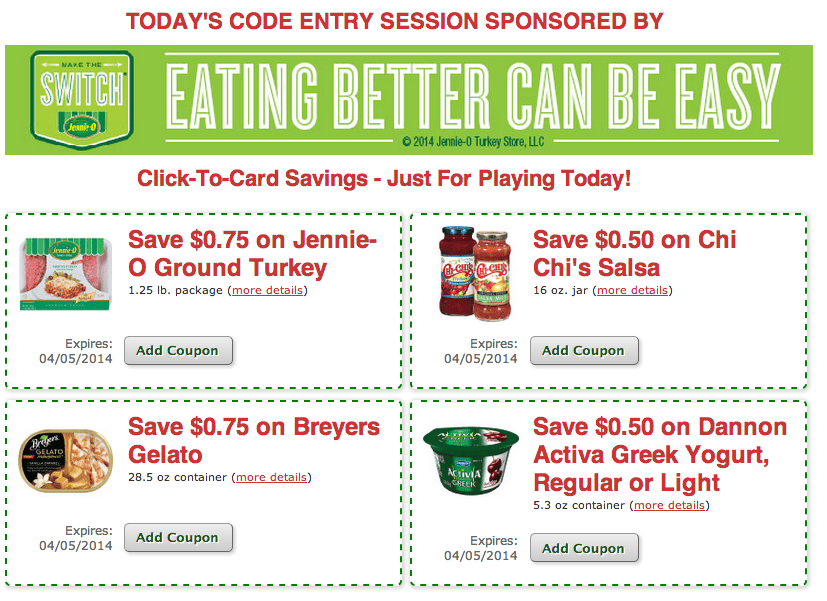 Head on over to the Tops Monopoly Online game here to add todays Exclusive Click To Card Coupons to your Bonus Card–> Tops Online Monopoly Game Coupons
Topic: Tops Online Monopoly Game Coupons March 29