Now is the time to try out a different spring salad recipe! Nothing says spring like a delicious fresh salad. Lettuces of all types come into season along with strawberries, asparagus, green onions and watercress. Tasty treats that tantalize your taste buds.
Here are some of my Spring Salad Recipe favorites: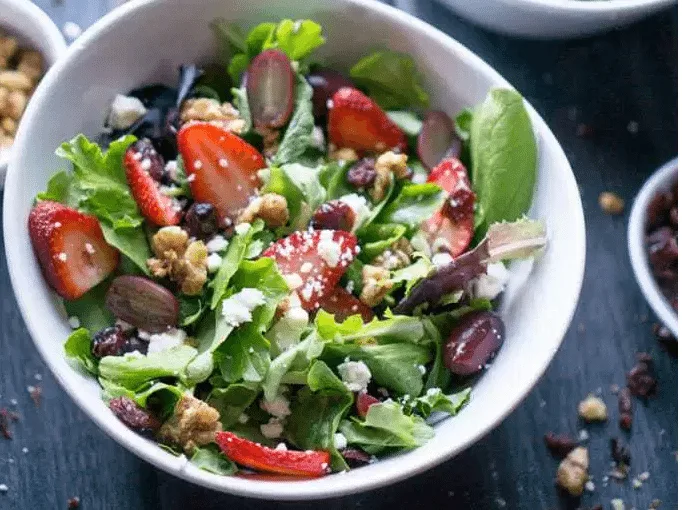 Strawberry Spring Salad with Lemon Dijon Vinaigrette by TheKitchenGirl
Fresh greens, strawberries and candied walnuts covered in a lemon Dijon dressing. All my favorites in one delicious salad.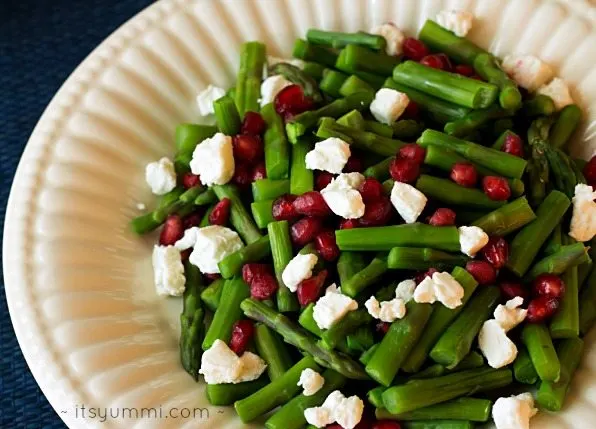 Jeweled Asparagus with Vanilla Greek Yogurt Cheese by It's Yummy
Asparagus is the veggie spring is made of and is wonderful. It isn't around for very long so enjoy this salad while it's in season.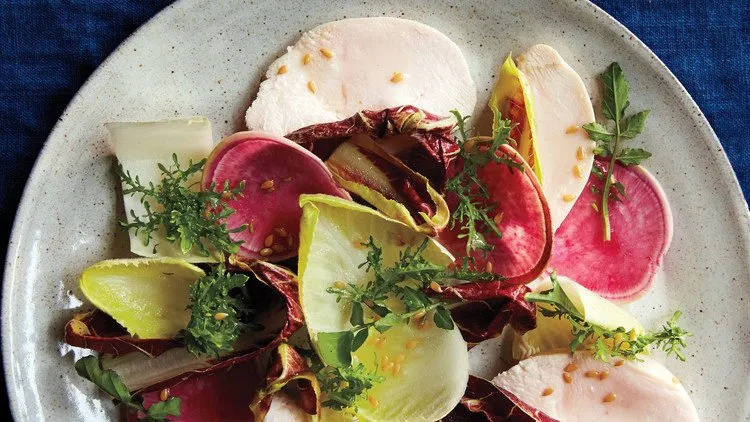 Market Salad with Poached Chicken by Martha Stewart
Endive and watercress are blended with fresh radishes, ginger, and a spectacular citron dressing. The chicken makes it a meal in itself.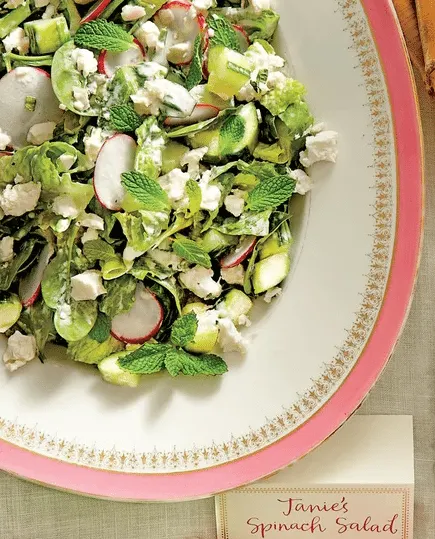 Spinach& Romaine Salad with Cucumbers, Radishes, and Creamy Mint Dressing by Southern Living
Crisp romaine pairs with spinach, cucumbers, and radishes and is tossed with a creamy in dressing. This is a salad that would go well with many things such as lamb.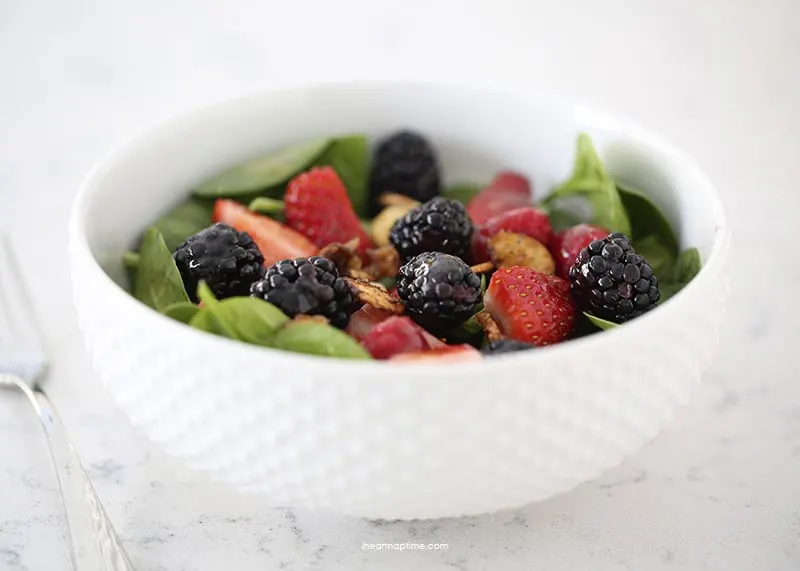 Nuts About Berries Salad by IHeartNapTime
Spinach, berries and cinnamoned almonds drenched in a luscious lemon poppy dressing. Is there a better way to say Spring? I don't think so.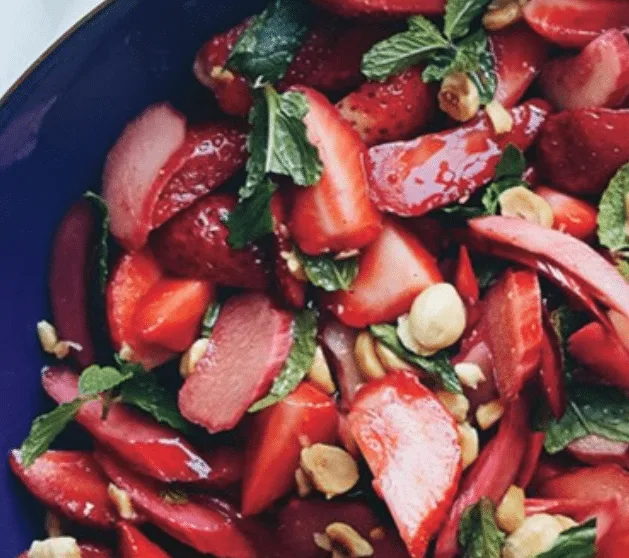 Strawberry-Rhubarb Salad with Mint and Hazelnuts by Bon Apetit
Sweet and tart mingle in this yummy strawberry and rhubarb salad. Mint and almonds add flavor and crunch.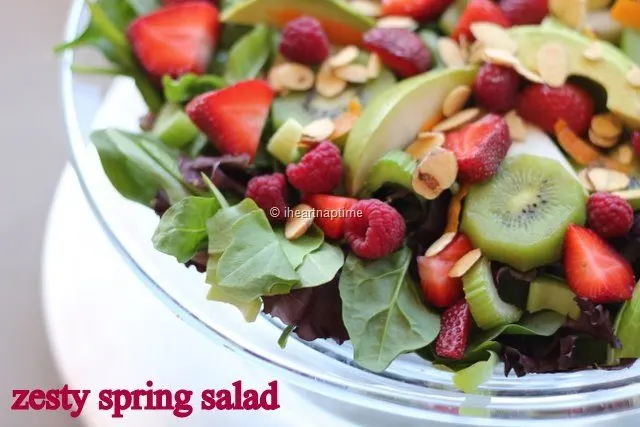 Zesty Spring Salad by IHeartNapTime
This is full of so much deliciousness! Pear, kiwi, strawberry, nuts, celery and more. A fun brunch salad.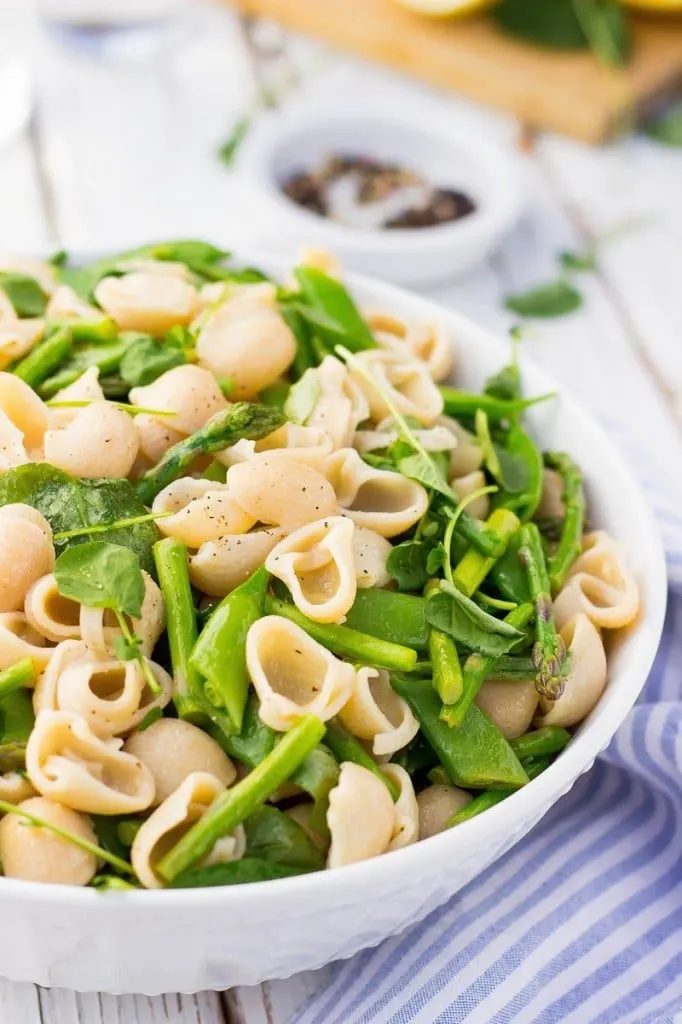 Spring Pasta Salad by She Likes Food
A pasta salad that combines all the goodness of spring – asparagus, snap peas and watercress. Mouthwatering!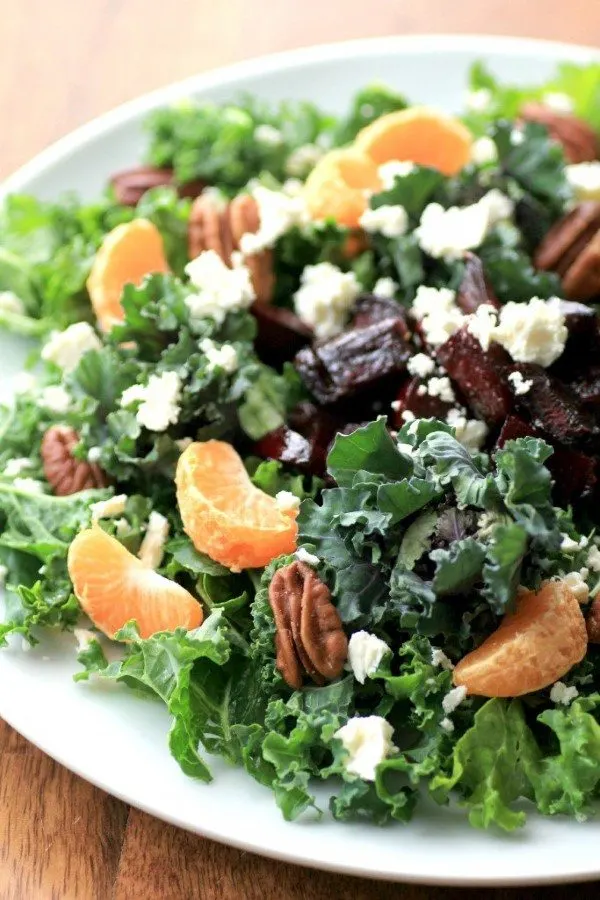 Kale Roasted Beet Salad with Honey Balsamic Dressing by Noshing With The Nolands
Kale is one of the first things that pop up in the garden. Turn it into a something spectacular with beets and a honey balsamic dressing.
Enjoy all the delicious salads and you sit back and enjoy spring itself. Serve them with your favorite meats or make them part of a Sunday brunch. You can't go wrong no matter how you serve them up.