Get a Sherwin Williams Coupon for $15 off $75 purchase!
Right now you can get a $15 off $75 and a $10 off $50 Sherwin Williams paint coupon sent to your email!! I don't know how long the $15/$75 coupon from the Pottery Barn Kids site will be valid but the coupon that was emailed to me had a long expiration date (3 months).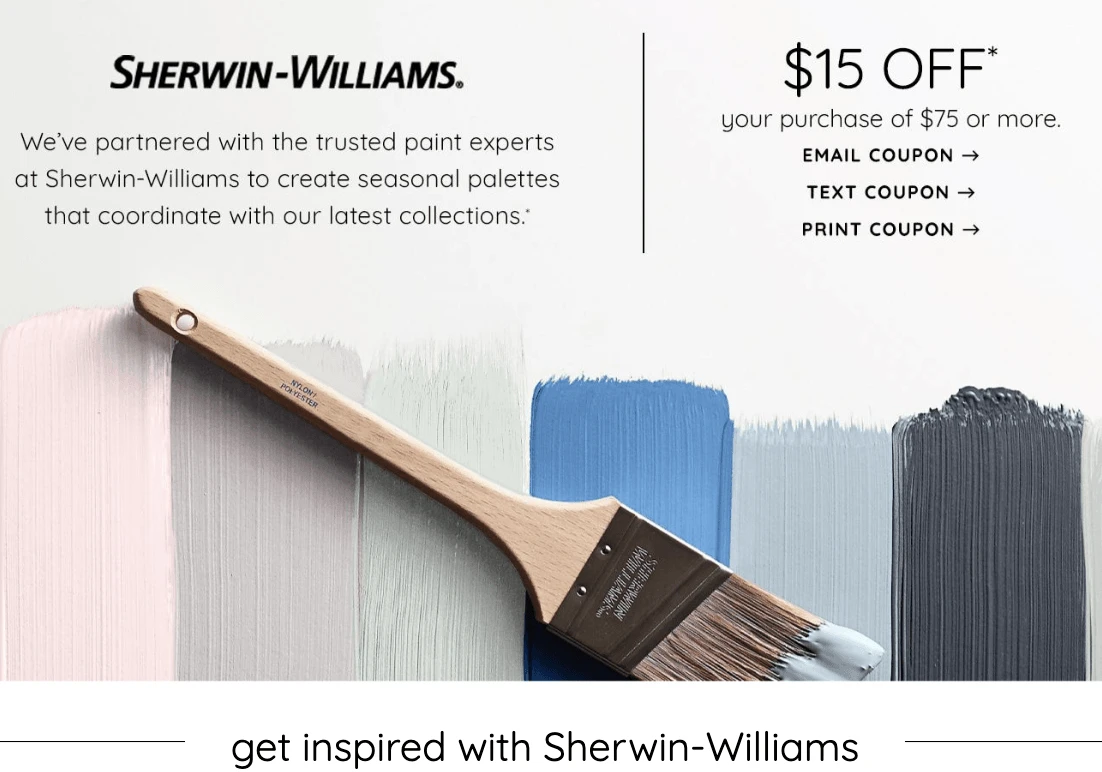 Other coupons and savings available:
Make sure to sign up to become a Sherwin Williams Preferred Customer Paint Perks program and get the following: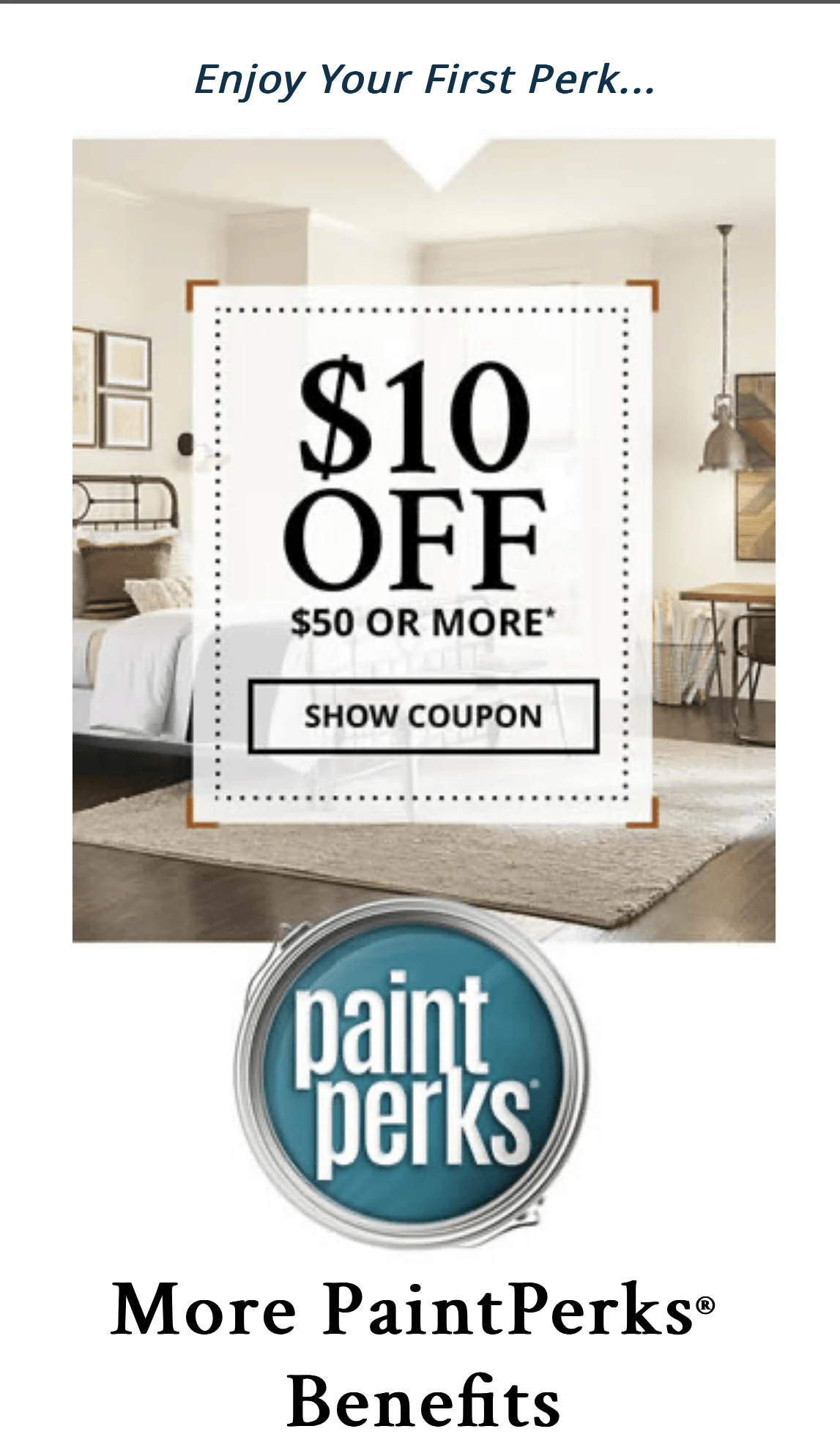 1) Receive a $10 off $50 Sherwin Williams paint coupon upon signing up
2) New Exclusive Discounts- Your Preferred Customer Benefits just got better! Now you will receive 10% OFF** your painting supplies in addition to paints and stains.
3) Exclusive Sales Events- Take advantage of sales only available for Preferred Customers
4) Monthly Email
5) Periodic emails that give you advance notification of sale events plus great color decorating and how-to advice
6) Color Tracking- Know what colors where used in your projects and keep them up to 10 years!!
Sign up here for all of these great Perks
Can't decide on which paint to choose??
Rather than buying small sample containers, why not try Samplize peel and stick paint samples??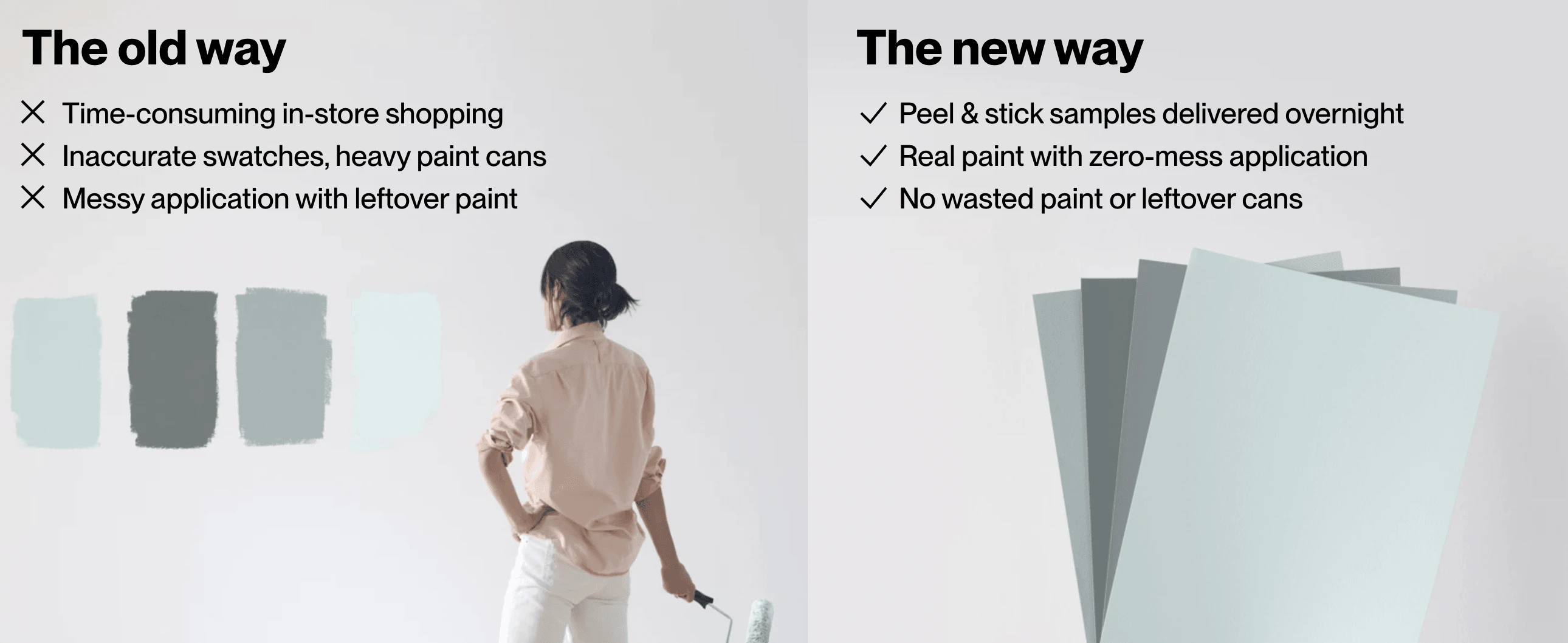 Why peel-and-stick samples?
Our peel & stick samples help ensure you never make another design mistake. Unlike paint color chips that are considered a "close match," our samples have two coats of the actual paint from the brand, providing you with 100% color accuracy. Our patented peel & stick samples have the flexibility to adhere to any interior wall, including uneven or textured surfaces, and can be reapplied in various locations. Try out paint from several manufacturers before commiting to buy full cans.
Is the color 100% accurate?
Yes. We use two coats of the exact paint provided by the brand. For that reason, the color is exactly the same as the final painted result. That is the primary advantage over traditional paint swatches which are merely dyed to mimic the color.
Are your peel-and-stick samples safe to adhere to any wall?
The adhesive on the samples should not cause damage to any interior wall. The samples can be applied to uneven or textured surfaces and around corners. They can be removed from one wall and reapplied in other locations.
Where do I purchase paint once I've made my decision?
Once you decide which paint you want, you can buy it at any store that sells your selected manufacturer.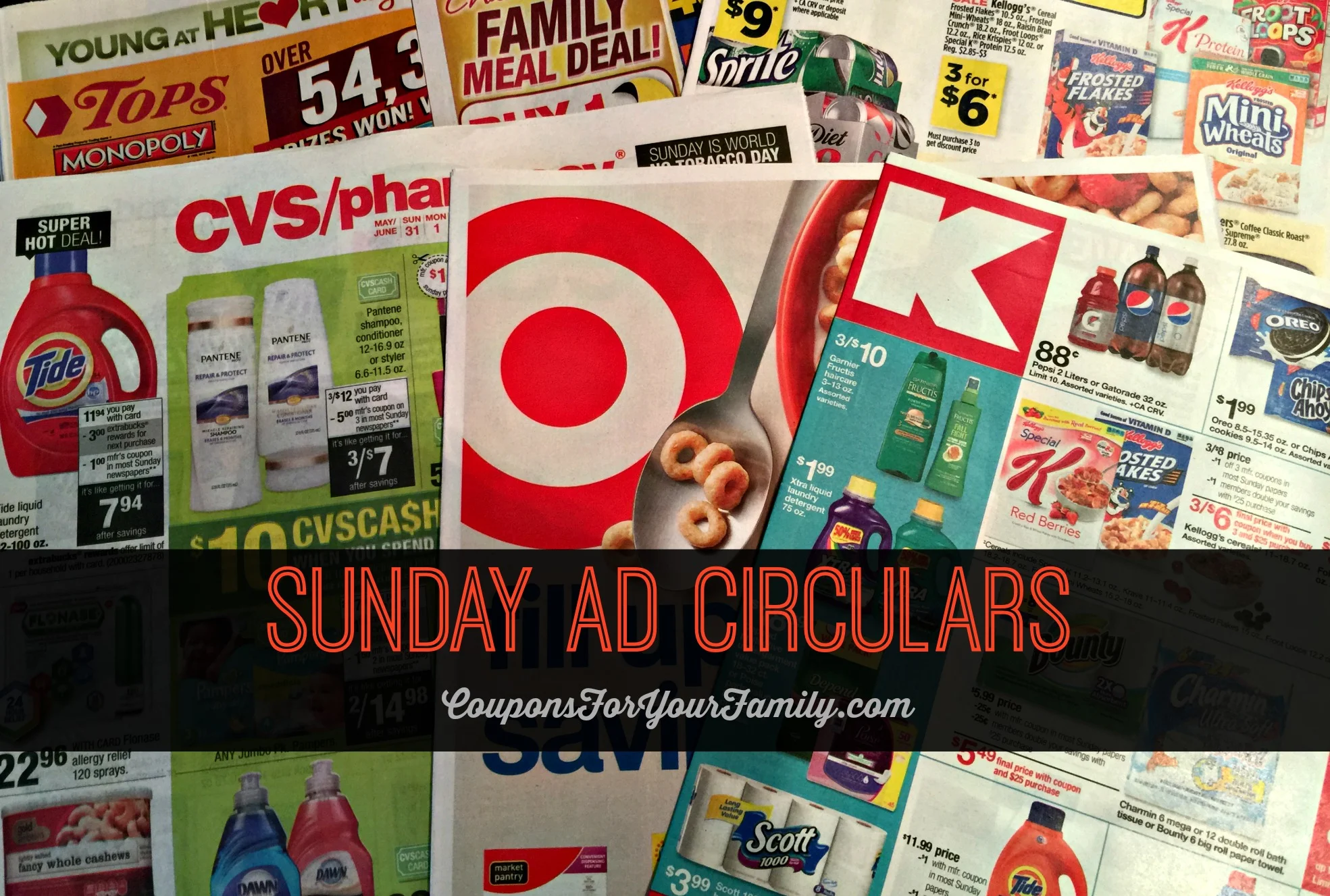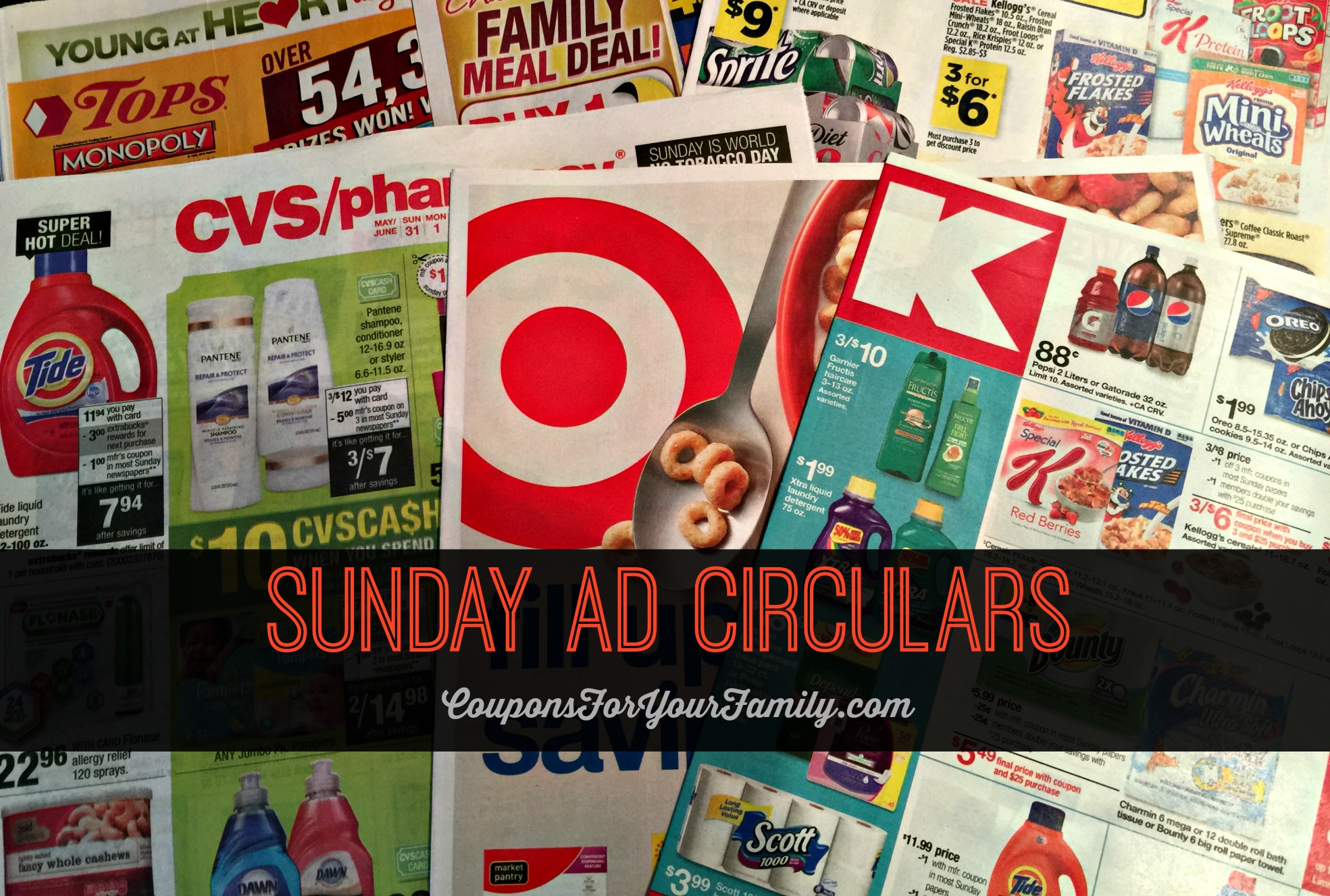 How much easier can it be to save everyday?
Join our Facebook Groups to see more deals like these:
Couponing to Cut Your Grocery Bill
Couponing at CVS, Walgreens and RiteAid
Couponing at Walmart, Target and Kmart
Printable CouponsForFree FB Group
Freebies, Cheap Deals, Giveaways and Sweeps
Extreme Couponing Nationwide Deals