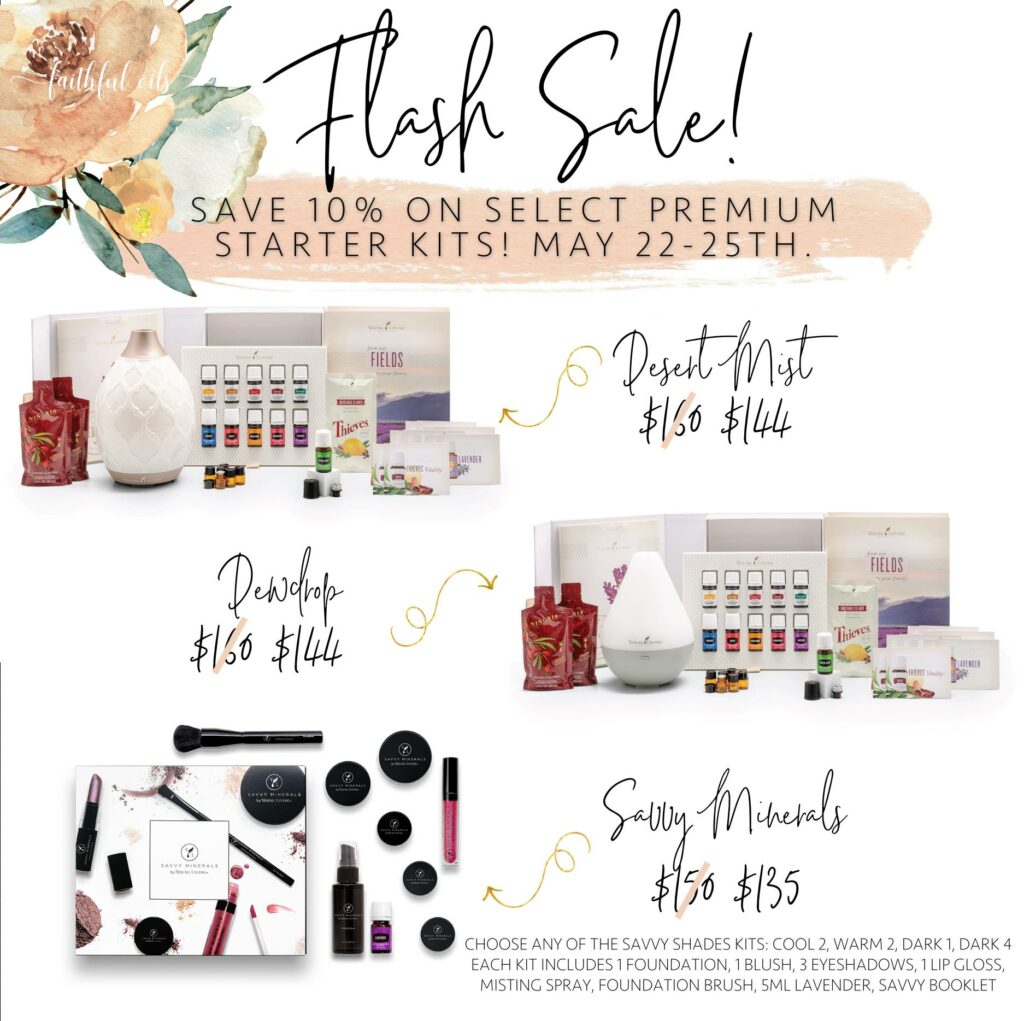 You guys…I can't tell you in one post how much Young Living Essential Oils have helped me over the last 3 years!! I have completely changed our household over to using essential oils in order to live a more natural lifestyle!
Rather than running to the store to buy items, I turn to a resolution using my essential oils! I am saving time and MONEY and its NATURAL! Young Living Essential Oils are all made from plant oils and carry a Seed to Seal Gaurentee- meaning there are no contaminants added from the time the seed of the plant is put into the ground to the time the oil comes to you.
Here are just a FEW things I do EVERY DAY using my oils:
Use my DIY Mouthwash with Thieves, Peppermint, Baking Soda and water
Drink Shot of Ningxia Red or plain water with 2-3 drops each Thieves, Grapefruit, Lemon (vitality version for ingesting)
Spray my counters and tables with my spray bottle ofThieves Cleaner and water to kill germs and keep all sanitized- NATURALLY!
Joy and Valor Oils are my everyday perfume
No candles or chemicals in my house for air fresheners. I diffuse oils 24 hours per day 🙂

Here are just a few more items I use oils for:
Peppermint oil for bug repellent, bug bites, air freshener, breath spray, inhaling/diffusing for energy, temples for head tension ( I havent taken any aspirin or ibuprofen for 2 years!!)
Tea Tree Oil for shower spray cleaner, finger/toe nail health, air sanitizer in diffuser
Purification Oil- add to wool dryer balls, add to diffuser in home and in car
Rosemary, Cedarwood, Lavender for Hair mist for stronger, healthier great smelling hair
Panaway and Copaiba or Deep Relief in roller ball for those long days when I get joint tension
Stress Away Roller ball is with me at all times– for those stressful moments
Frankincense in my face moisturizer for healthy skin
Thieves Cleaner has replaced all household cleaners- HUGE savings right here!! Glass, Multi purpose, Floor, Vathroom (I add vinegar for bath)
Savvy Mineral Makeup– 100% natural makeup- no contaminants going onto your skin anymore!! And at the same price as brand items with the contaminants!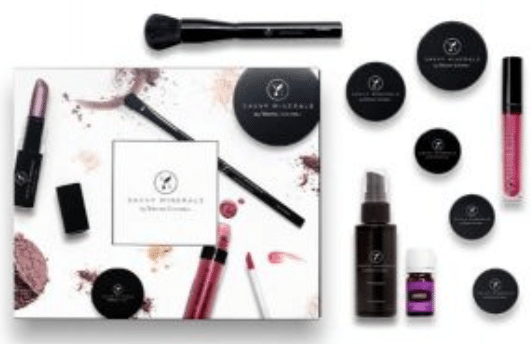 and I can go on forever….
BUT my point is this….. For all of the household and beauty items I have replaced with oils, I have saved money AND I am using products that will not harm me or my family!
You can get started on this journey RIGHT now and get a Premium Starter kit in Essential Oils OR Savvy minerals at a HUGE discounted price!
You will get $383 in oils PLUS a diffuser for only $144!!!
(plus tax and shipping)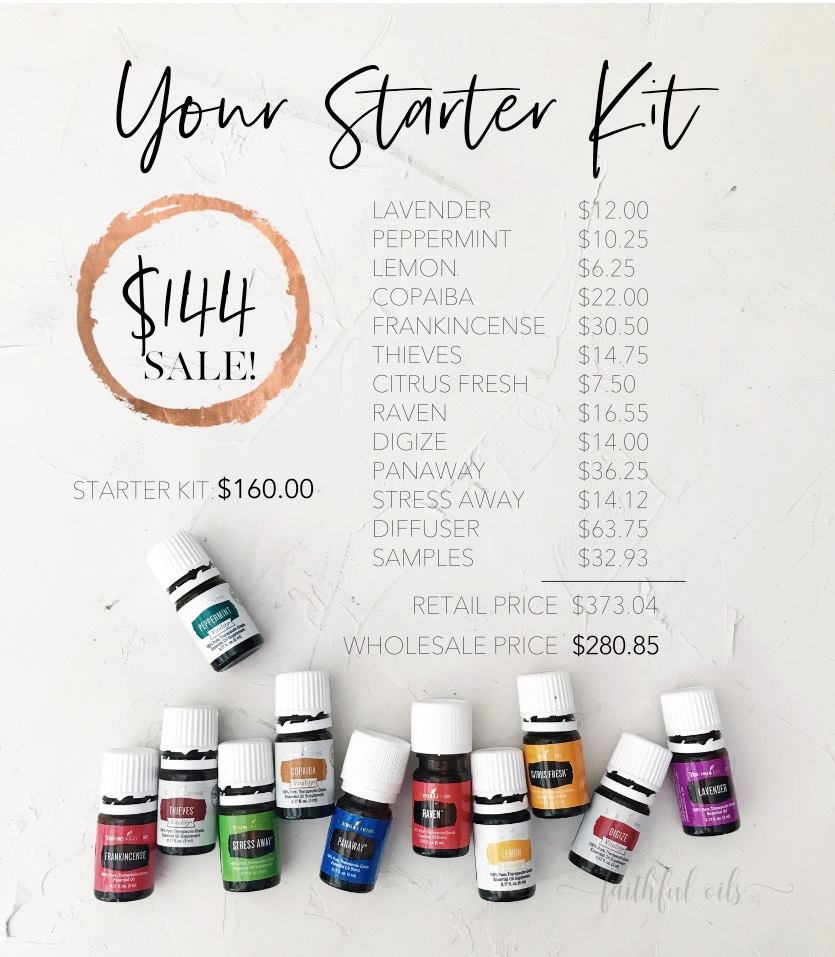 Order your Essential Oils kit ($144) or Savvy Mineral Makeup kit ($135) here plus save 24% off retail on future oil purchases!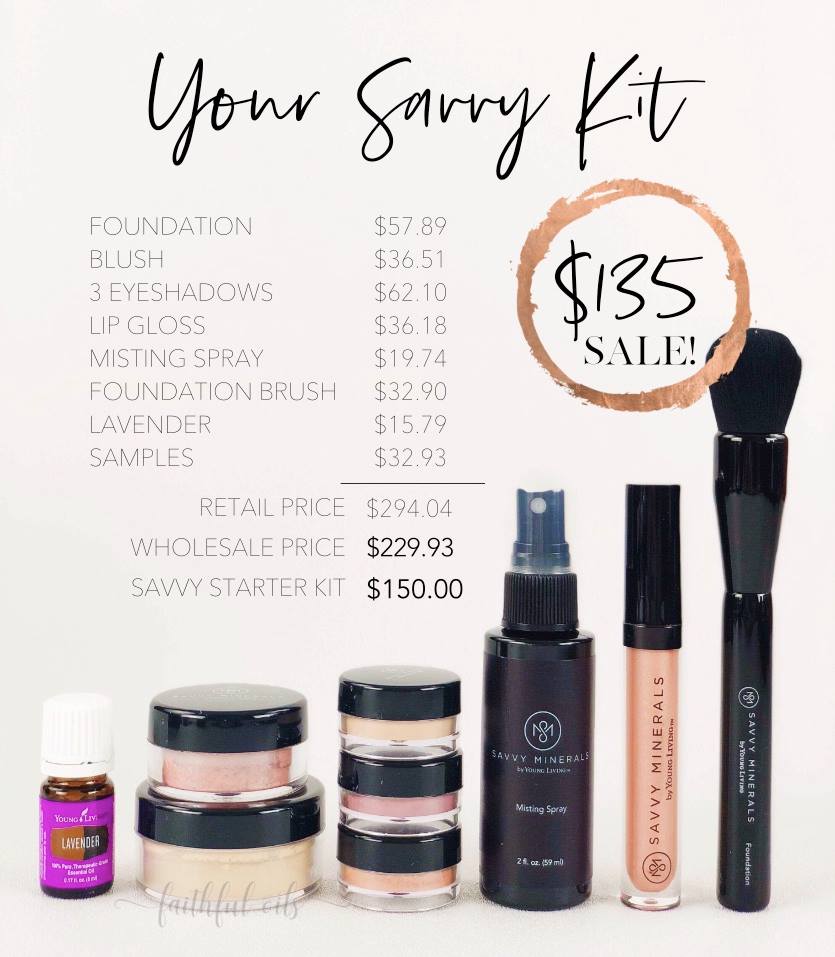 Dont forget to join our facebook group to learn more about how to use your kit and essential oils everyday!!