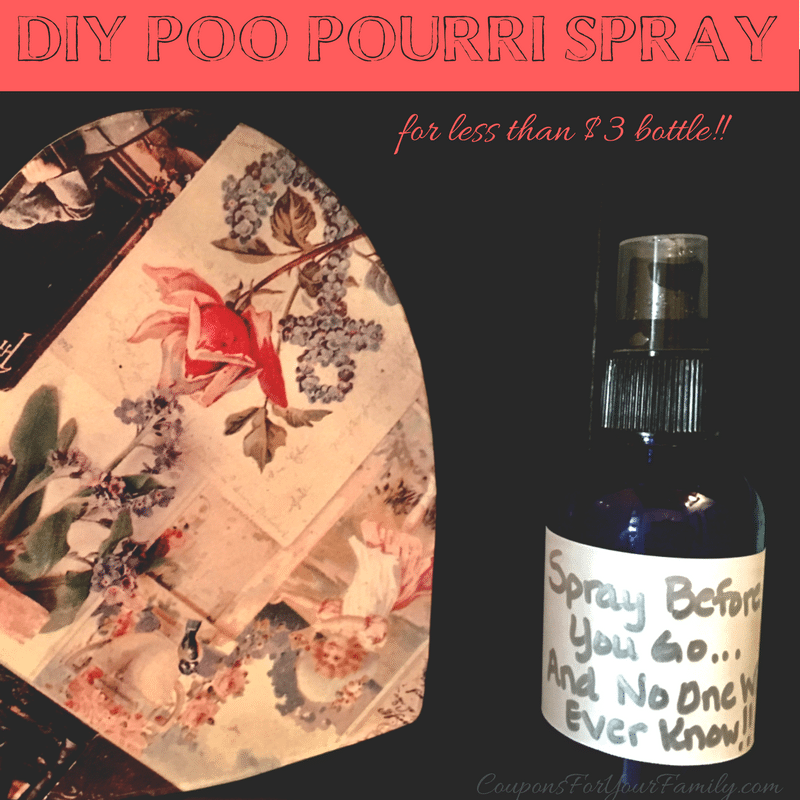 Who wants to know how to make Poo Pourri Spray for less than $3 bottle?
The new rave I have seen so many people buying is Poo Pourri Spray! My job to help you save money is to come up with comparable alternatives. I cannot bring myself to spend $5-$8 a bottle of VIPoo spray BUT I live with 5 males….need I say more??!!! LOL. So I decided to use my Essential Oils and make my own 4 oz bottle that sits in our bathroom which is what is in the picture above. Most people seem to want a 2 oz bottle so my price comparison is based on a purse size 2 oz bottle.
Average amount of drops per Young Living Essential Oils is 5ml bottle is approx 85 drops
5ml Lavender Wholesale $23.50 bottle= $.27 per drop
5ml Grapefruit Wholesale $7.50 bottle= $.09 per drop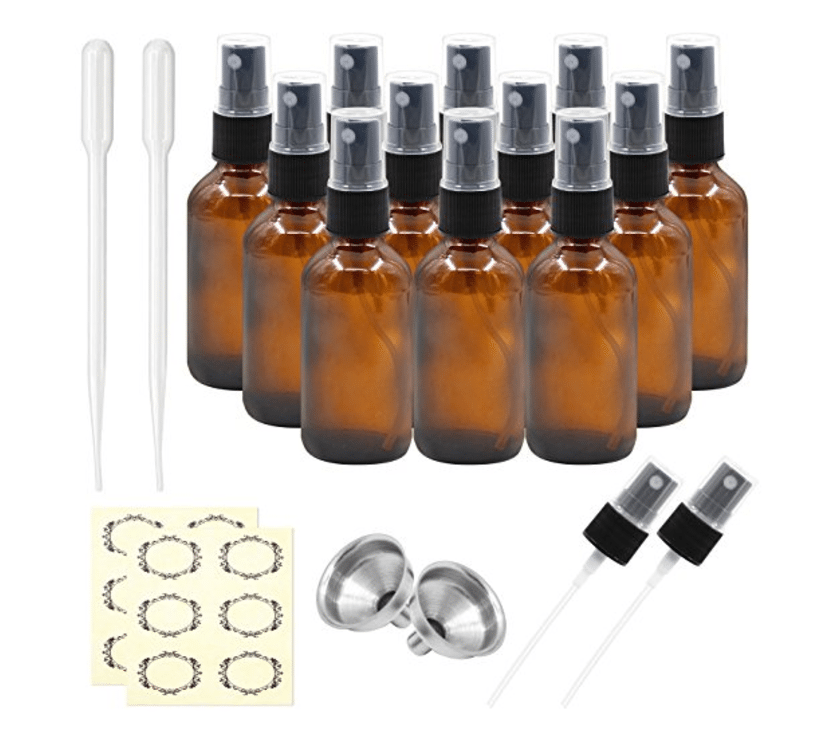 How to make your own:
2 oz Glass Bottles= $1 bottle (buy in bulk and make perfume, air freshener sprays and much more!!)
4 drops Lavender Essential Oils = $1.08
4 drops Grapefruit Essential Oils = $.36
1 tsp Unscented Witch Hazel (you can also use Vodka or Alcohol) = $.50
Fill rest with filtered water (or distilled water but will have additional cost)= $0
Final Cost per 2 oz bottle = $2.94
You can also add any other blends of oils such as Lemon, Peppermint or Orange Oil depending on your preferences!
Compare this too the ViPoo Spray cost bottle from $4.70-$8 per bottle!! Thats more than 50% savings!!!
Learn how to save money by buying your own personal essential oils at distributor cost in our Using Essential Oils post here or you can sign up yourself right here to buy retail or begin buying at distributor cost! Feel free to comment or email me with any questions at denise.caggiano.oils@gmail.com!

Want to learn more? We will be posting ideas for using Essential Oils so make sure to sign up for our Essential Oil Newsletter here
(if you already subscribe to our daily newsletter for deals the Oil Uses will be included there also but I know some only want the oil info not the deals )