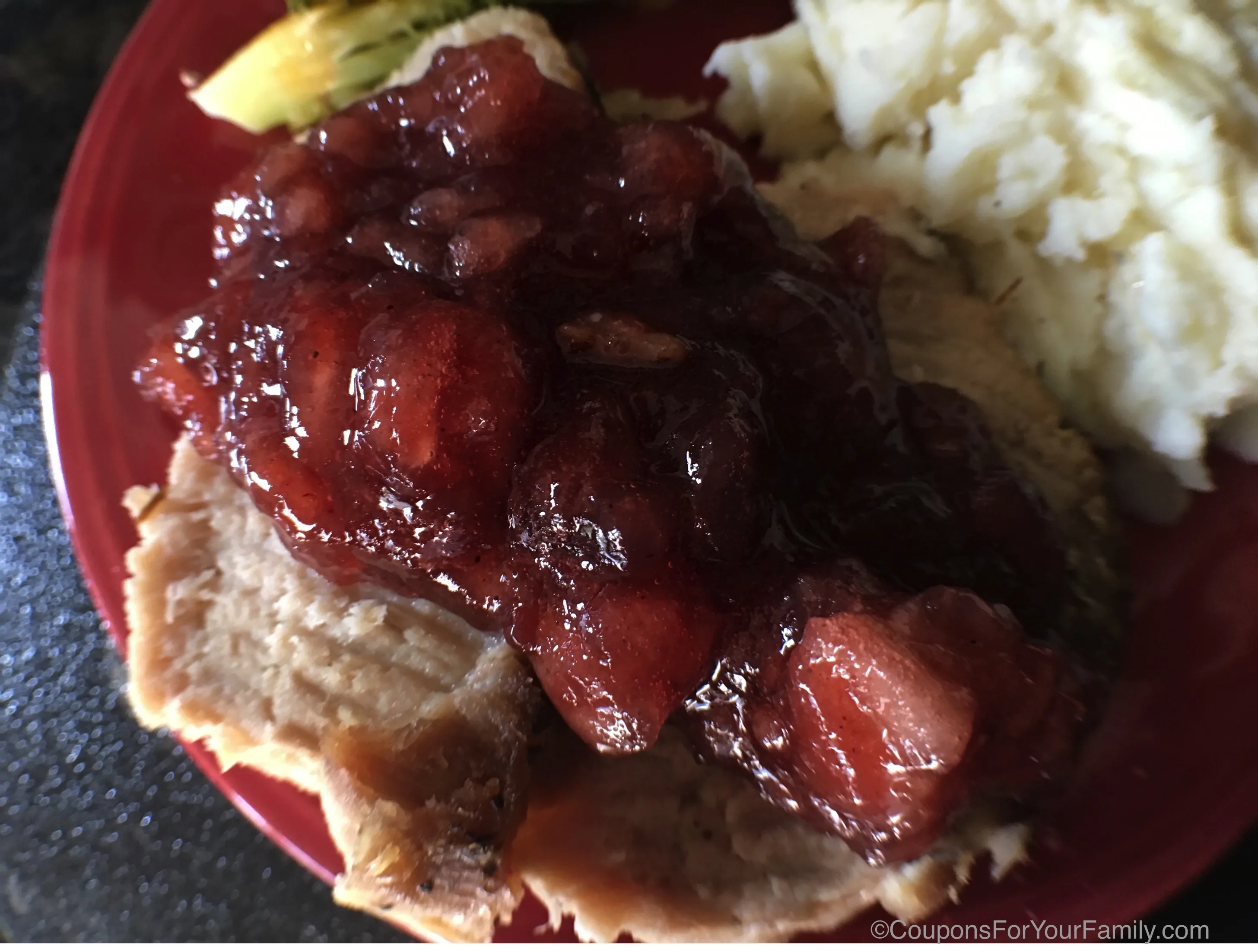 My family loved this Roasted Pork Loin Recipe with Cranberry Apple Sauce. While eating pork is a Traditional New Year's Day Dinner, this roasted pork tenderloin recipe can be cooked up at any time! I was in the mood for something different and I had to use up some apples. I did not have cranberries but this turned out just as tasty by substituting with a can of jelled cranberries.
More about Traditional New Year's Day Pork Tenderloin Recipe Dinner
The Pennsylvania Dutch, as well as many other cultures, believe eating pork on New Year's Day brings good luck because pigs root around with their snouts in a forward motion. (We want to move forward, not backward in the new year)
Roasted Pork Tenderloin Recipe Ingredients
Pork loin (purchase size based on your family)
Sprinkle Italian Seasoning
Sprinkle Meat Tenderizer
Sprinkle Pepper
4 cups apples, peeled and cubed (about 4 apples)
2 cups fresh cranberies or 1 can of jelled cranberries will work in a pinch
3 inches cinnamon sticks about 3each
1 tbsp ground Cloves
1 cups Sugar
1/3 cup cranberry juice
Roasted Pork Loin Recipe Cooking Instructions
1) Preheat oven to 375 degrees
2) Spray baking dish with cooking spray
3) Add pork loin to baking dish. Add 1 to 1-1/2 inch of water to baking dish. Sprinkle italian seasoning, meat tenderizer and pepper on top of pork.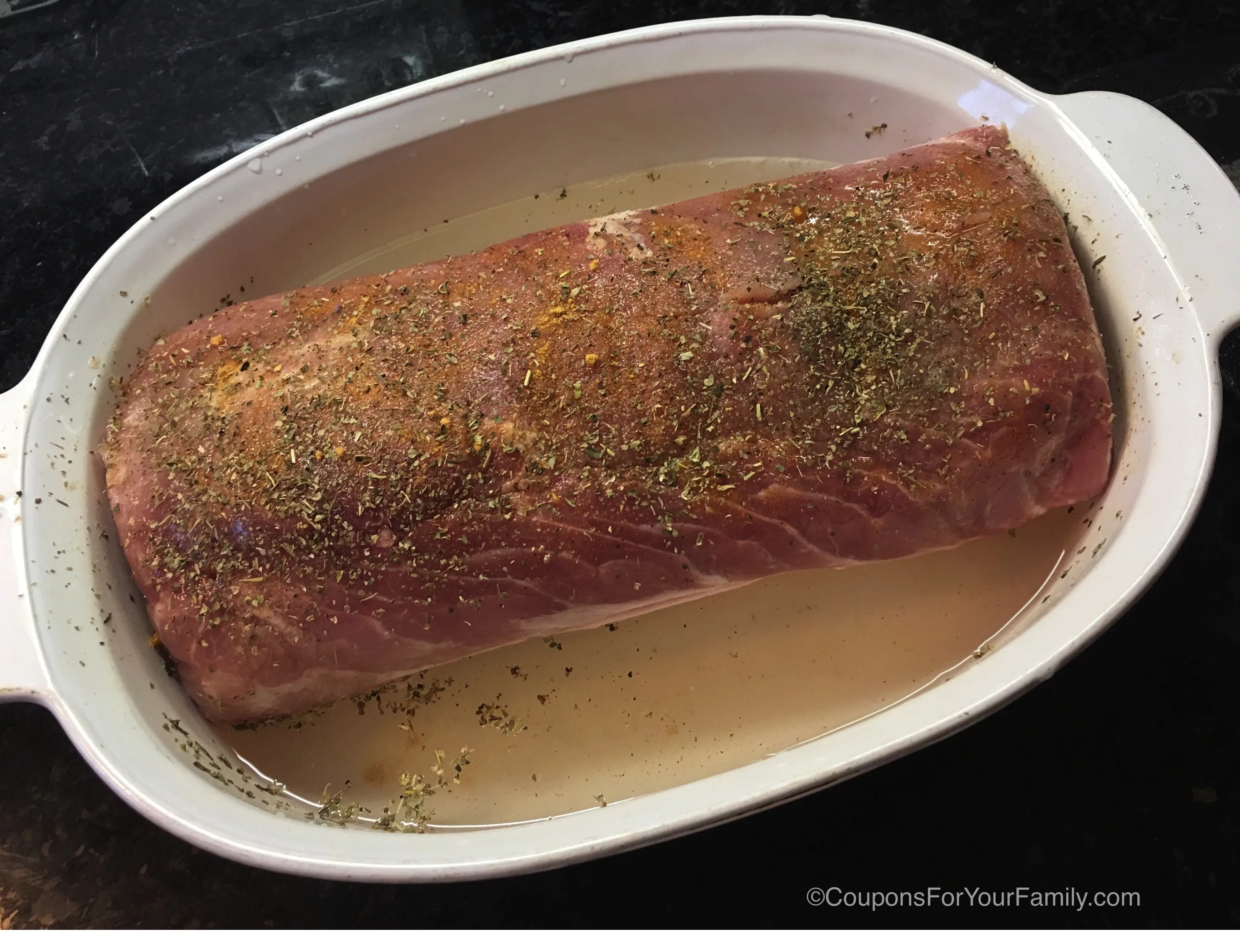 4) Cover and cook on 375 degrees for approx 20 minutes per lb of porkloin
5) While pork is cooking, prepare the cranberry apple sauce as directed below.
6) When required cooking time is complete, use a meat thermometer to test internal degrees to be at least 160 degrees.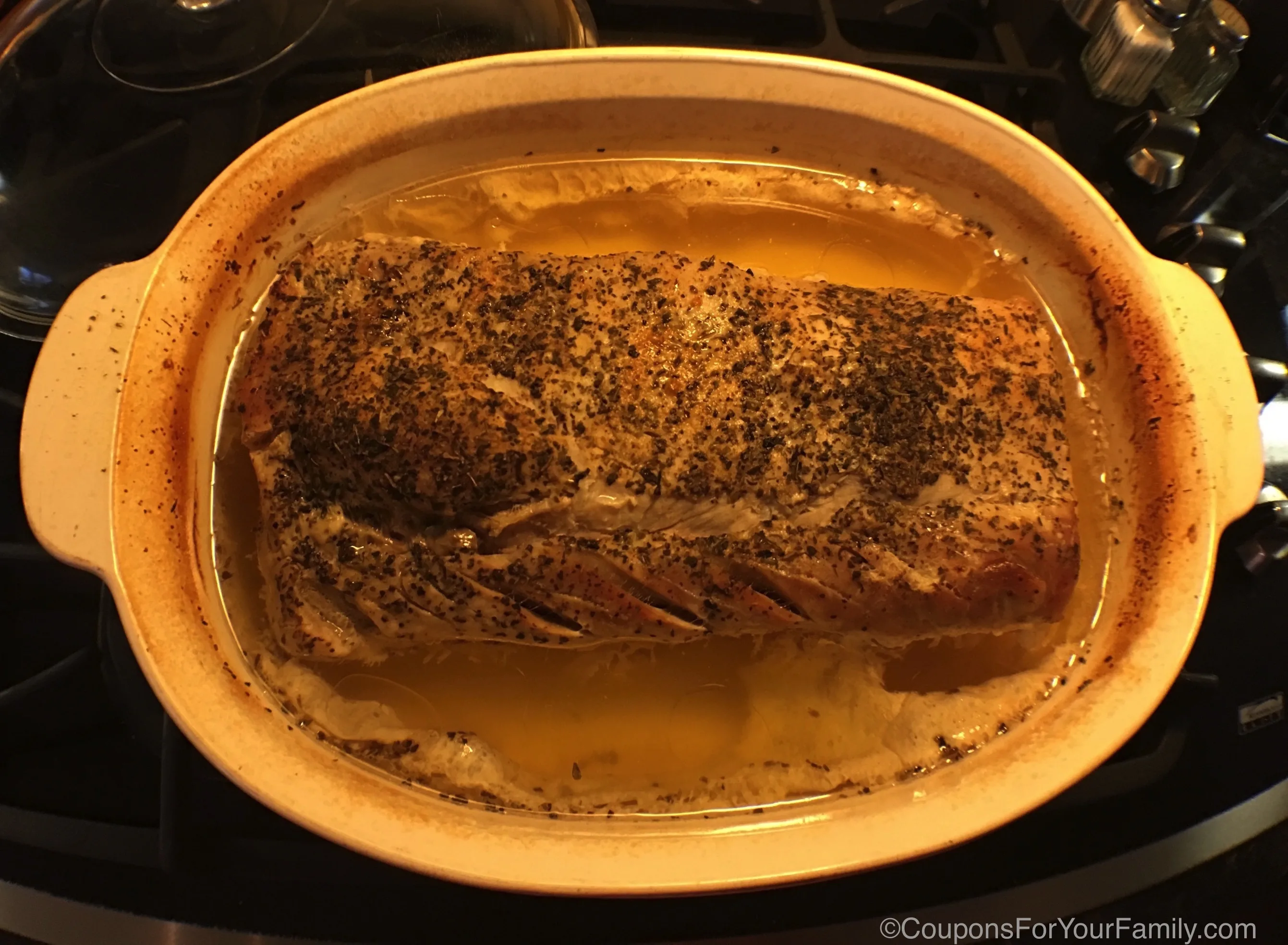 7) Let pork cool for 10 minutes. Slice with sharp or electric knife.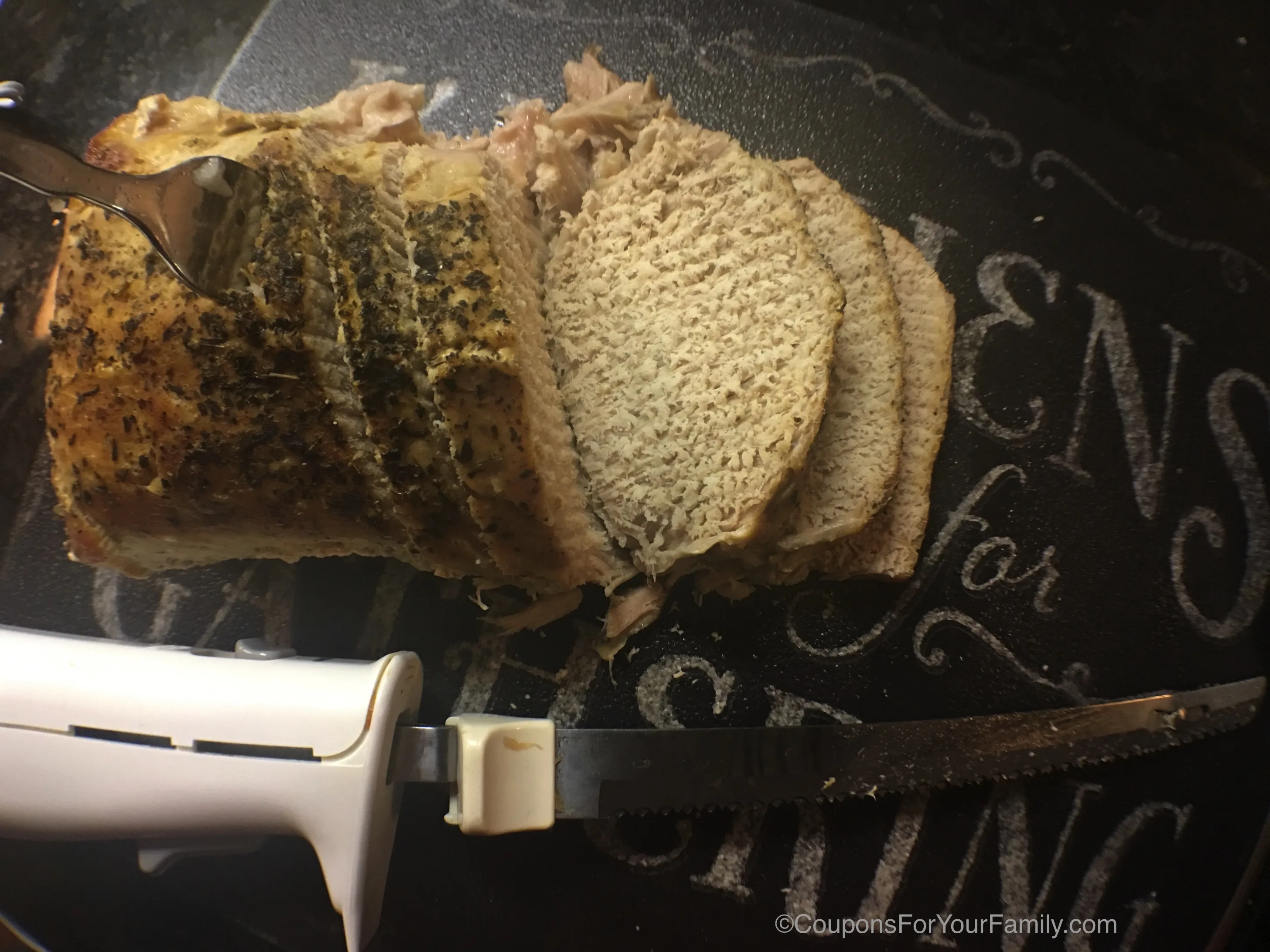 Cranberry Apple Sauce Instructions
1) In a 3 quart saucepan, bring 1/3 cup cranberry juice to a boil
2) Add apples, jellied cranberry, cinnamon sticks and cloves.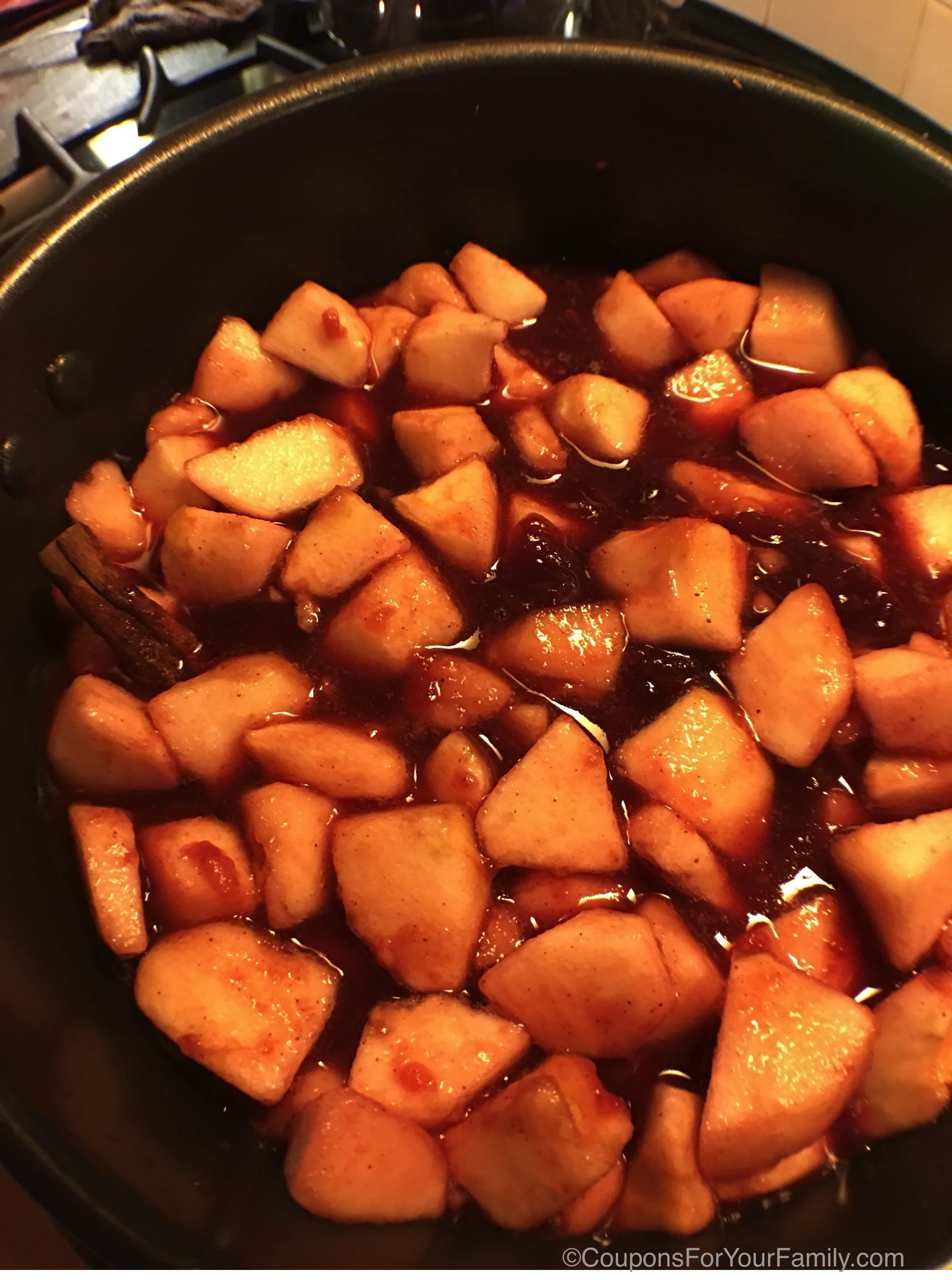 3) Stir and reduce heat to medium-low or until just a simmer.
4) Continue to cook, uncovered for about 15 minutes or until the apples are just becoming tender.
5) Add sugar, stirring until sugar dissolves.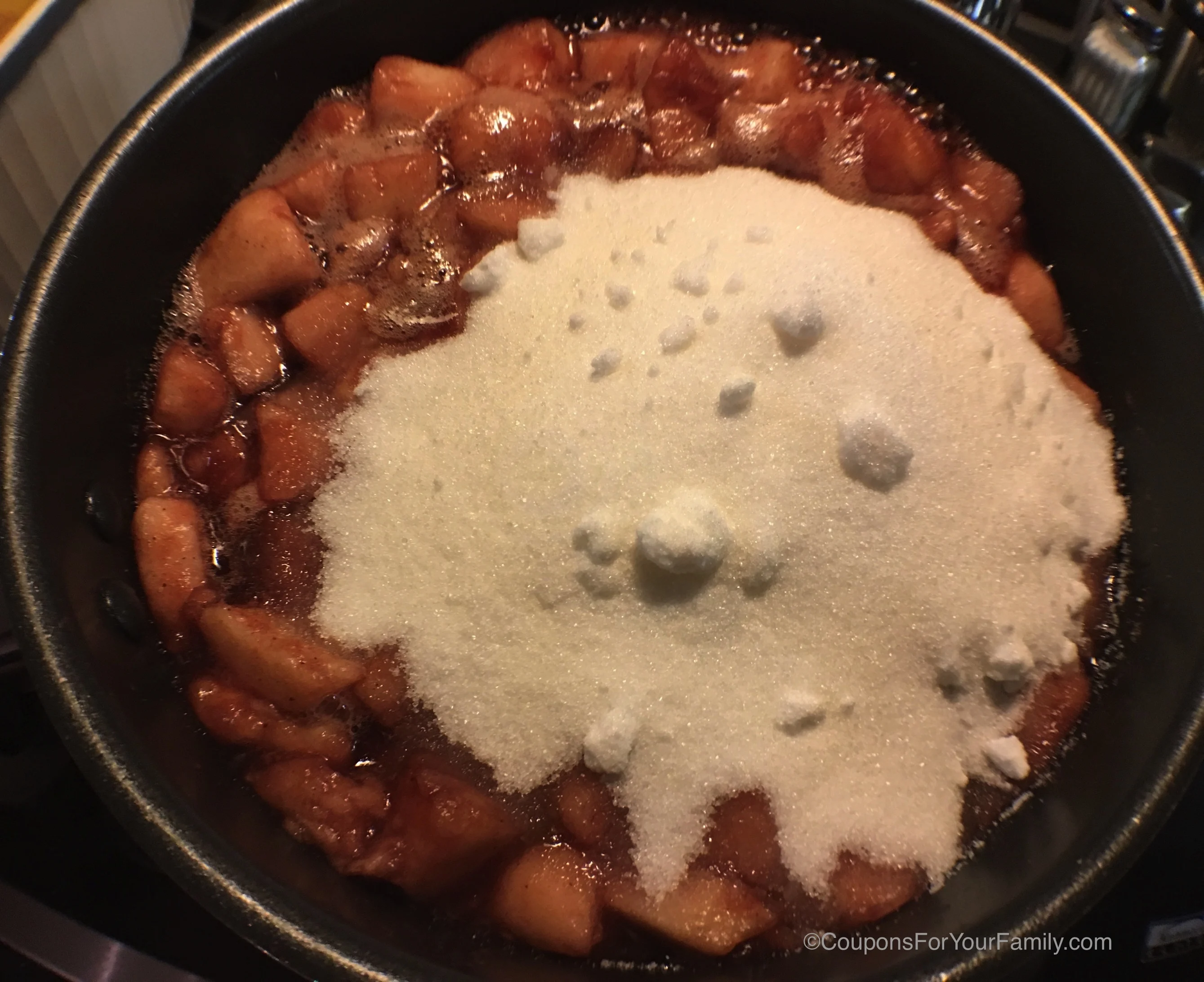 6) Cook for another 5 minutes.
7) Remove cinnamon sticks.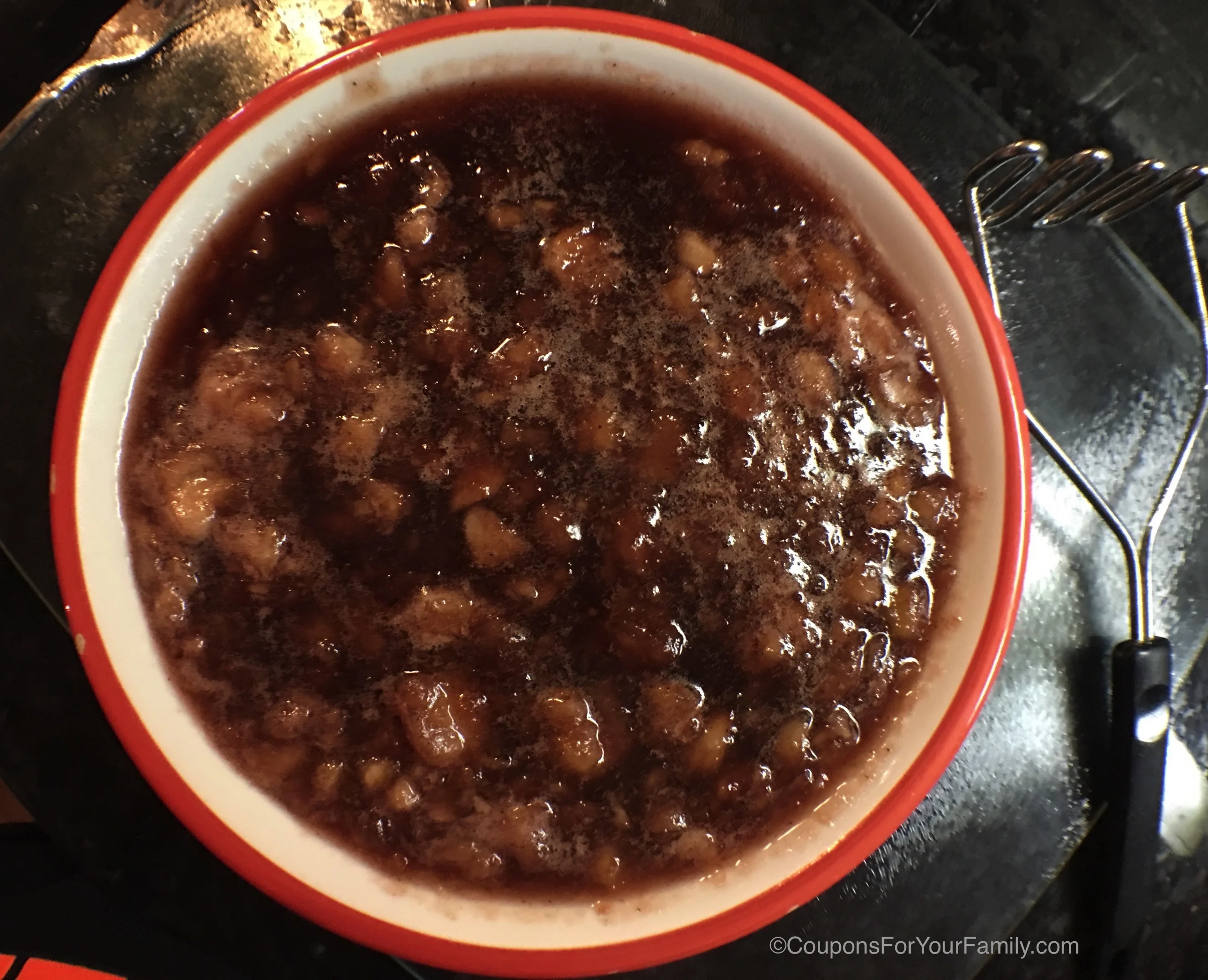 8) If apples did not boil down low enough, use a hand masher to make apples smaller.
9) Refrigerate.
10)When cold, taste and test sweetness. Add sugar to your desired taste.
11)Drizzle cranberry apple sauce over warm pork slices and serve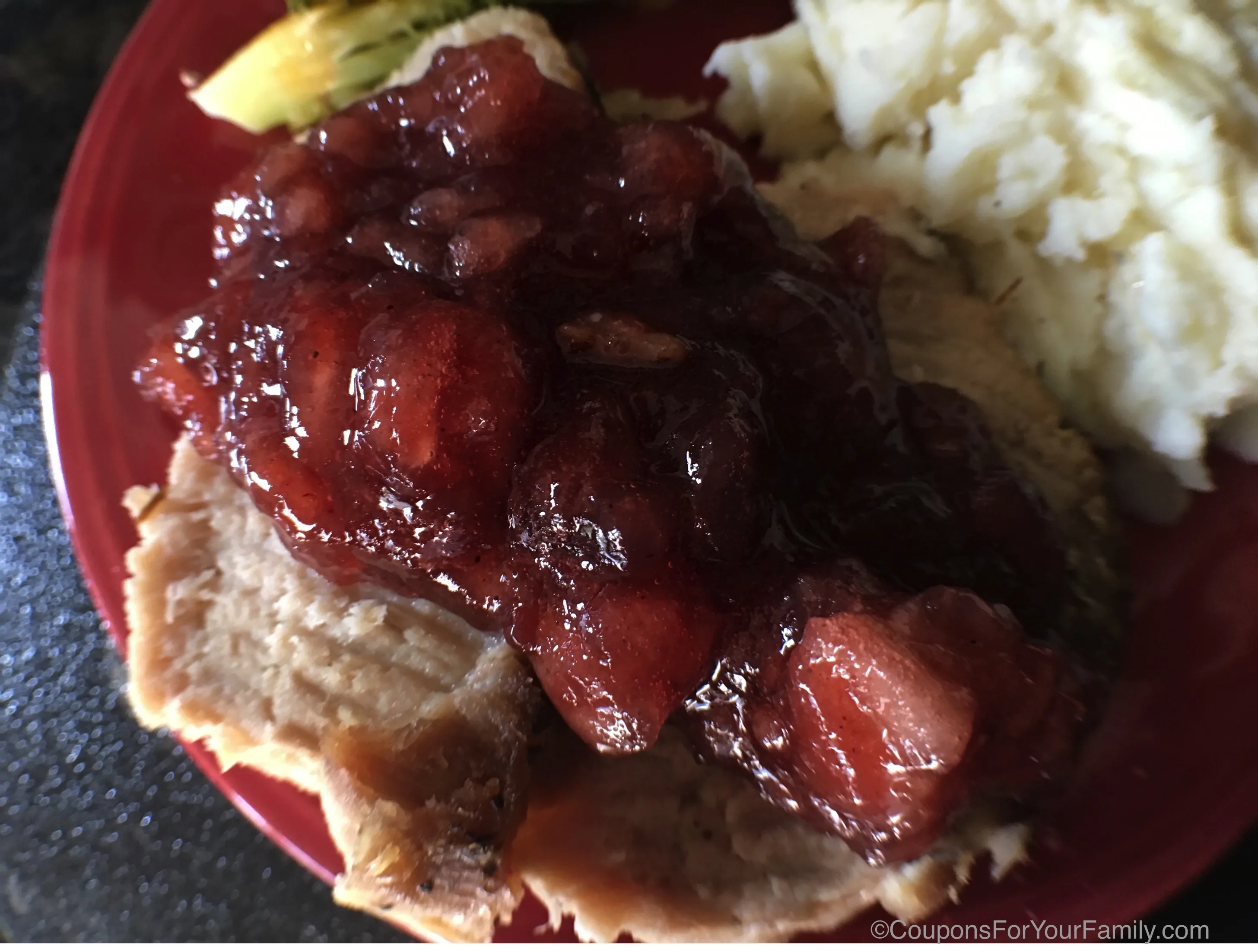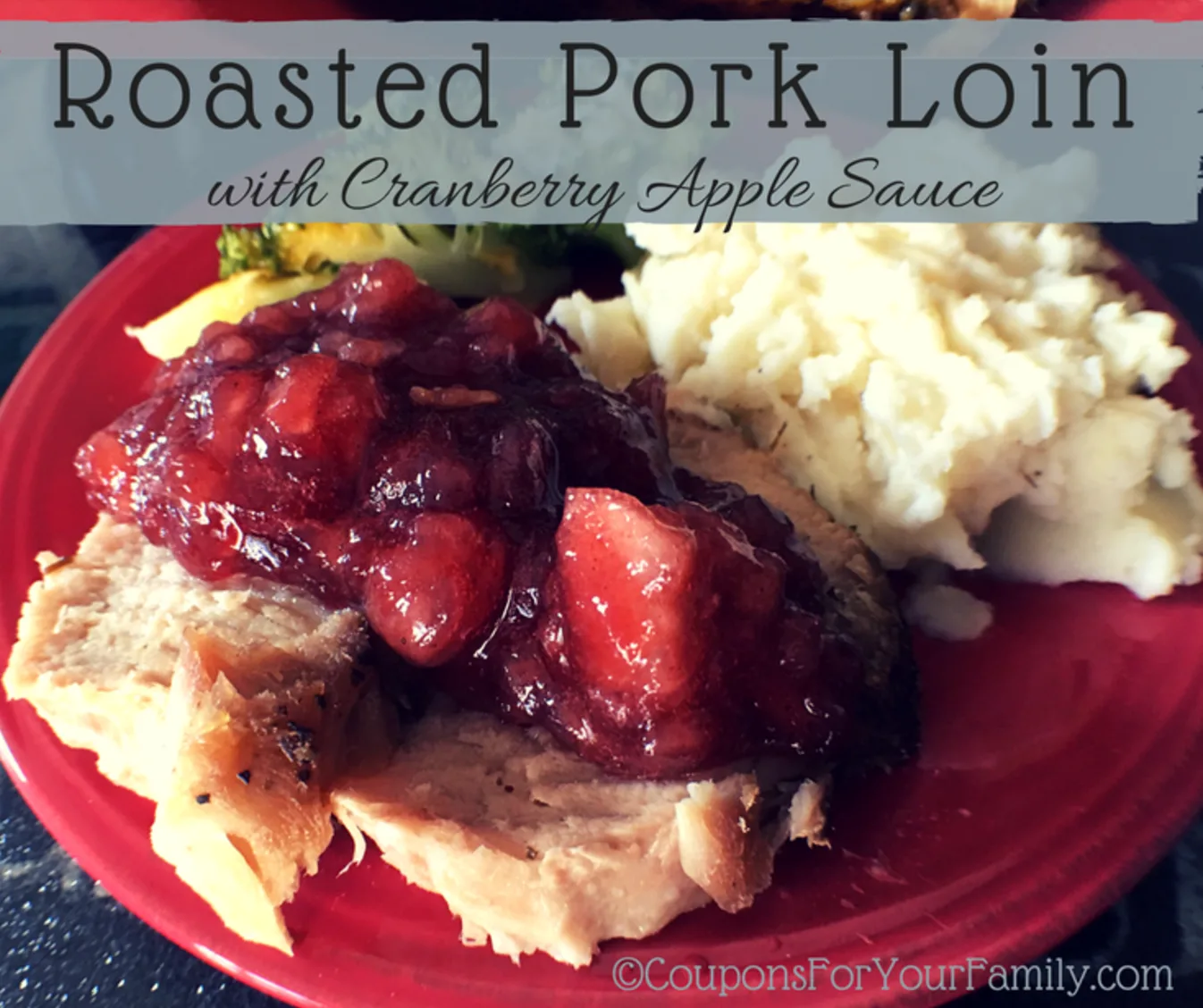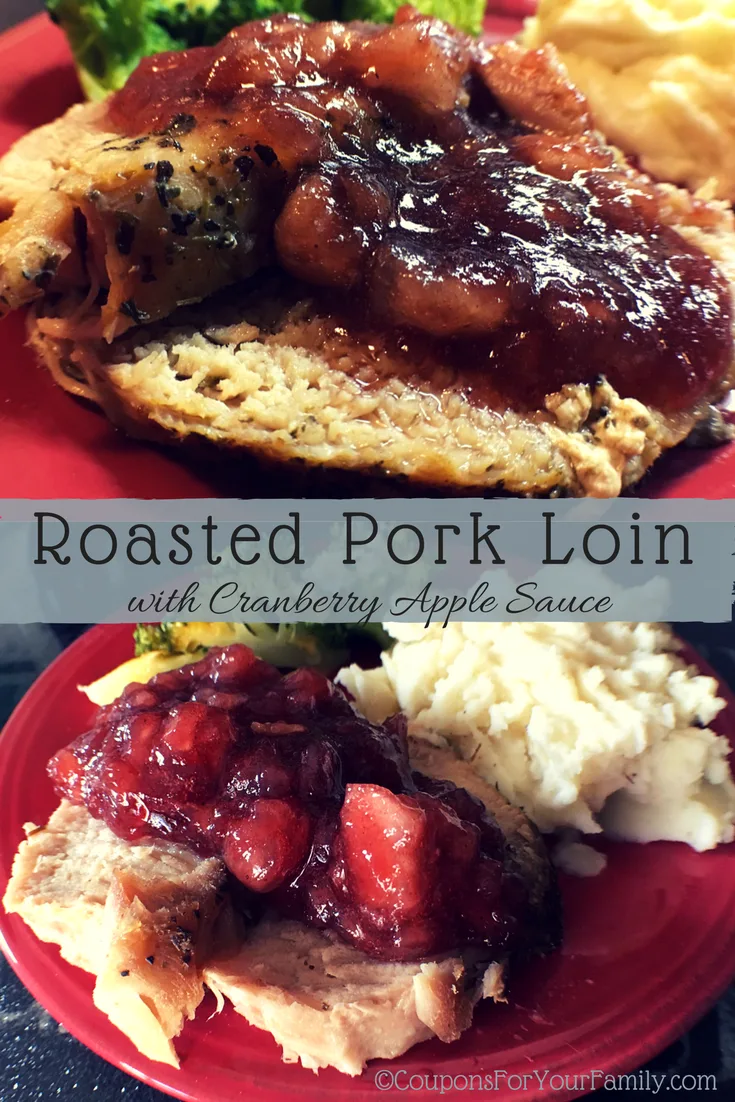 Join our Facebook Groups to see more recipe & deals like these:
Simple Living, Recipes, Crafts, DIY and more!
Couponing to Cut Your Grocery Bill
Couponing at CVS, Walgreens and RiteAid
Couponing at Walmart, Target and Kmart
Printable CouponsForFree FB Group
Freebies, Cheap Deals, Giveaways and Sweeps