Here is a weekly recap of Restaurant Coupons July 1
These are great to keep on hand for those quick stops at a Takeout Restaurant. You can still save even while on the go! Note that some of these expire quickly.
Make sure to keep them with you in your purse. I use the Qubie Pal–a 4.25″ x 5″organizer to keep gift cards, store cards and restaurant coupons that fits right in your purse.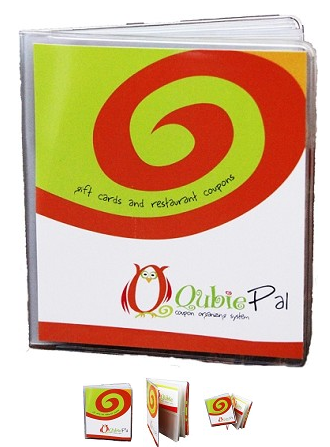 I always have what I need and they are organized and not at the bottom of my purse all crinkled up 🙂
Check out these great restaurant coupons:
Arbys – Free Roast Beef Classic Sandwich with Drink Purchase (exp: 7/7/2016)
Carls Jr – $1 Off California Classic Double Cheeseburger Combo (exp: 7/6/2016)
Chuck E Cheese – $19.99 for 1 Medium Pizza, 2 Drinks & 30 Tokens + More (exp: 7/11/2016)
Corner Bakery – $6.99 Corner Combo (exp: 7/6/2016)
Daphnes Greek Cafe – $2 Off Any Entree (exp: 7/3/2016)
Del Taco – Buy 1 Get 1 Free Del Taco (exp: 7/4/2016)
Hardees – $1 Off Any Grilled Ham n' Cheese Thickburger Combo (exp: 7/6/2016)
IHOP – Free Unlimited Refill on Fries with Any Burger Purchase (exp: 7/31/2016)
Jacks – $4.59 for 2 Cheeseburger Combos (exp: 7/26/2016)
Juice It Up – Buy 2 Medium Get 2 Smalls Free Green Tea Smoothies (exp: 7/6/2016)
Pizza Inn – $22 for 2 Large 2-Topping Pizzas and 2-Liter or Half Gallon Tea (exp: 7/3/2016)
Rubios – $1 Off Coastal Trio + More (exp: 8/9/2016)
Schlotzskys – $3 Off $10 Purchase (exp: 7/4/2016)
Steak Escape Sandwich Grill – $1 Off Smokin or Wild West BBQ Sub (exp: 7/31/2016)
Texas Corral – Buy 2 Entrees Get 1 Free Starting 7/1 (exp: 7/4/2016)
Togos – Free 20 oz. Drink with Regularly Priced Sandwich, Salad or Wrap (exp: 7/4/2016)
Get a 2015 Save Around Coupon Book for only $20 here!

The

SaveAround Buffalo 2015 Coupon Book

boasts more than

$5,000

in savings, featuring coupons to quality mom-and-pop establishments around town AND an expanded National Merchant Section – including Dunkin' Donuts, Regal Cinemas,Michael's, Bed Bath & Beyond, Dick's Sporting Goods and more!

Flip through the book

to find great deals on the incredible goods and services offered by all of your favorite merchants!
If you would like to save more at Restaurants make sure to check out our Restaurant Coupons and Deals page–> Restaurant Coupons and Deals