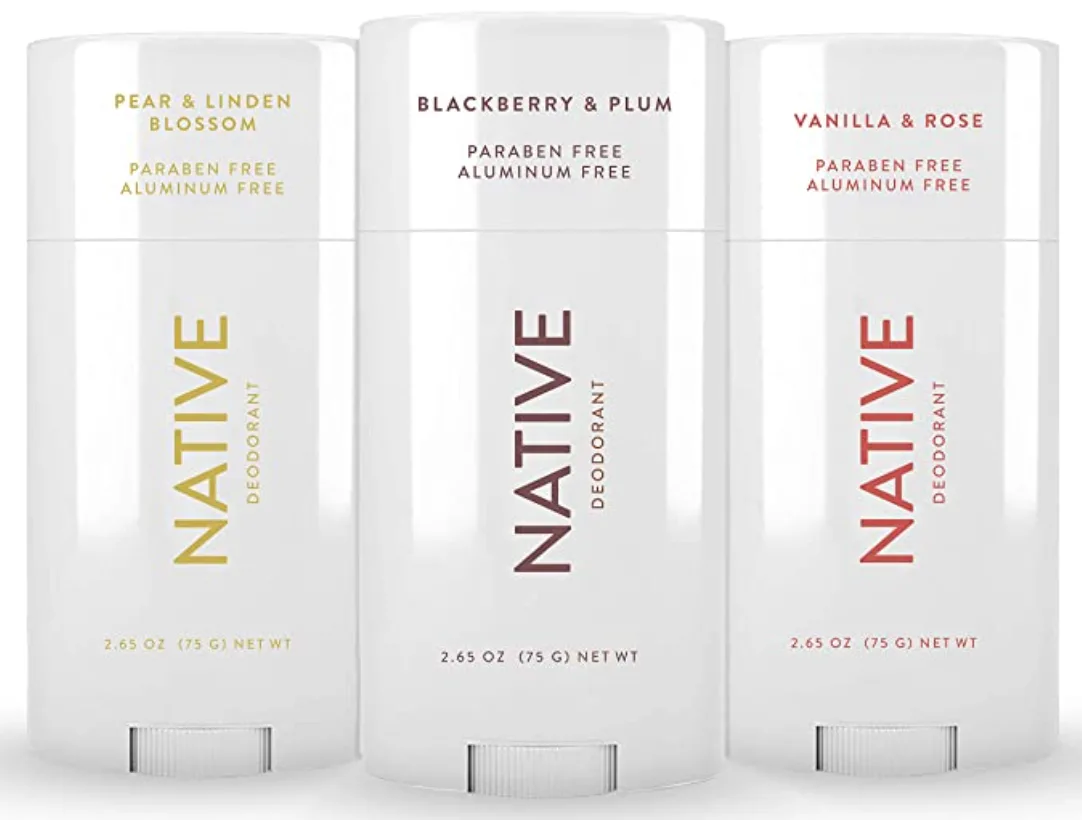 Native deodorants is a new all natural favorite deodorant on the market today. It's very hard to find coupons, coupon code or discount codes for Native Deodorant so when you can find a deal it's time to stock up and! Right now you can get Native Deodorant at Target- buy 1 at $11.99 and get 1 at 50% off ($6) right here or scroll down for details n a 3 pack for $30plus a free trial size!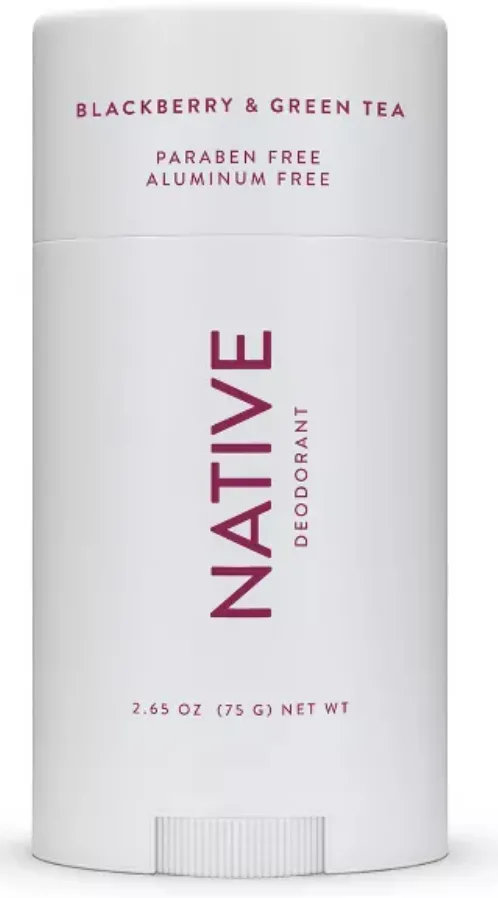 Details
Aluminum Free- A deodorant that isn't a chemistry experiment, and is made without aluminum, parabens, phthalates, and talc. Natural deodorant contains naturally derived ingredients.

Effective Protection- We tested thousands of ingredients before finding a recipe that feels light and fresh under your arms, but provides you with effective protection against odor.

Goes on Easy- a solid deodorant that you can apply easily. We also use both safe, synthetic, sustainable fragrances (free of phthalates) and natural fragrances.

Cruelty Free- never tests on animals, except humans who volunteer to try Native Deodorant.

For Men and Women- Native's high performance award winning formula is strong enough for both men and women.
Native Deodorant Coupon Code Deal Details

Buy from Native.com direct and get a 3 pack for $10 each plus a free trial size deodorant plus get Discount codes emailed to you!
First to get your free trial size deodorant , sign up with your email right here
Then build your own 3 pack for $30 here
Native Deodorant Trial Size at Target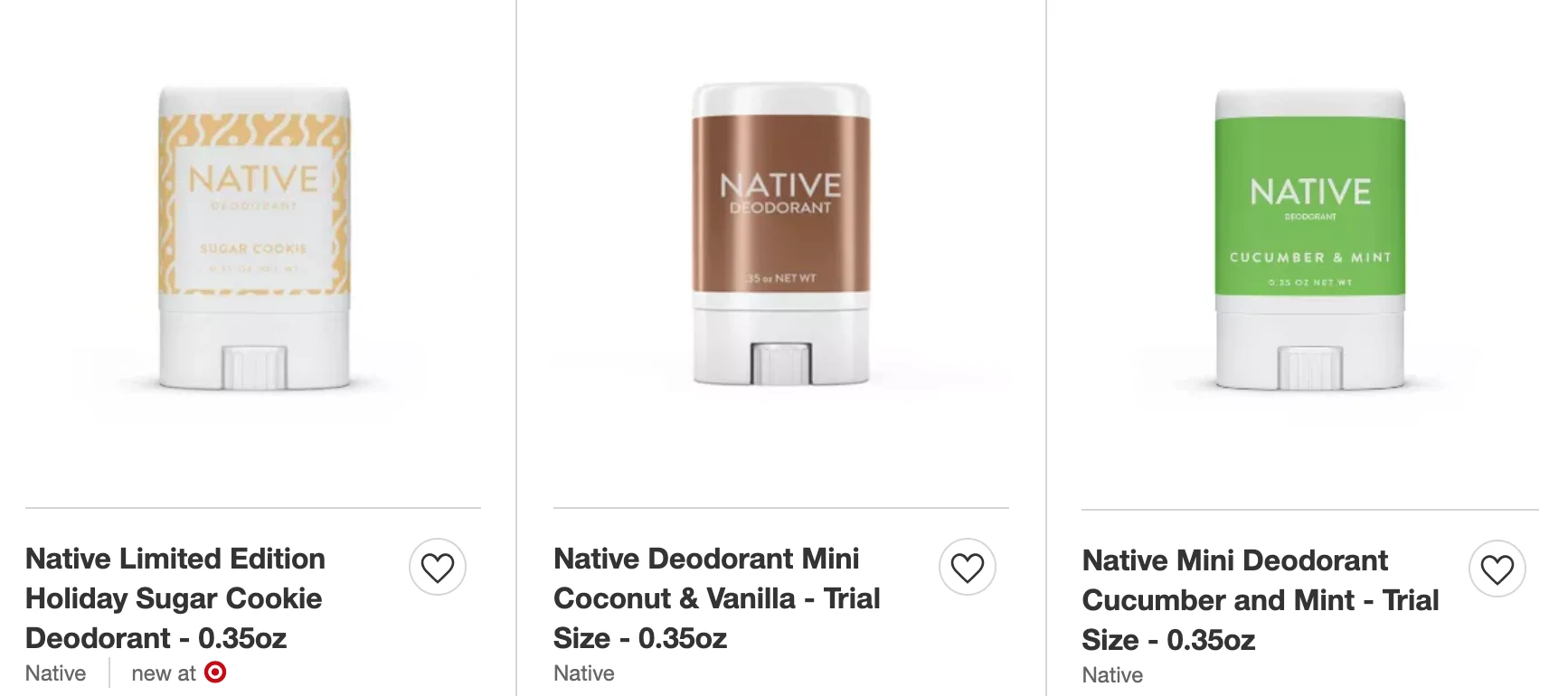 These deodorants are mainly available online however, Target does now have them in store and online. You can buy try a trial size and pick up in store for only $2.99 here.
Find more online deals like this Native Deodorant Coupon and discount code here
Join our Facebook Groups to see more deals like these:
Couponing to Cut Your Grocery Bill
Couponing at CVS, Walgreens and RiteAid
Couponing at Walmart, Target and Kmart
Printable CouponsForFree FB Group
Freebies, Cheap Deals, Giveaways and Sweeps