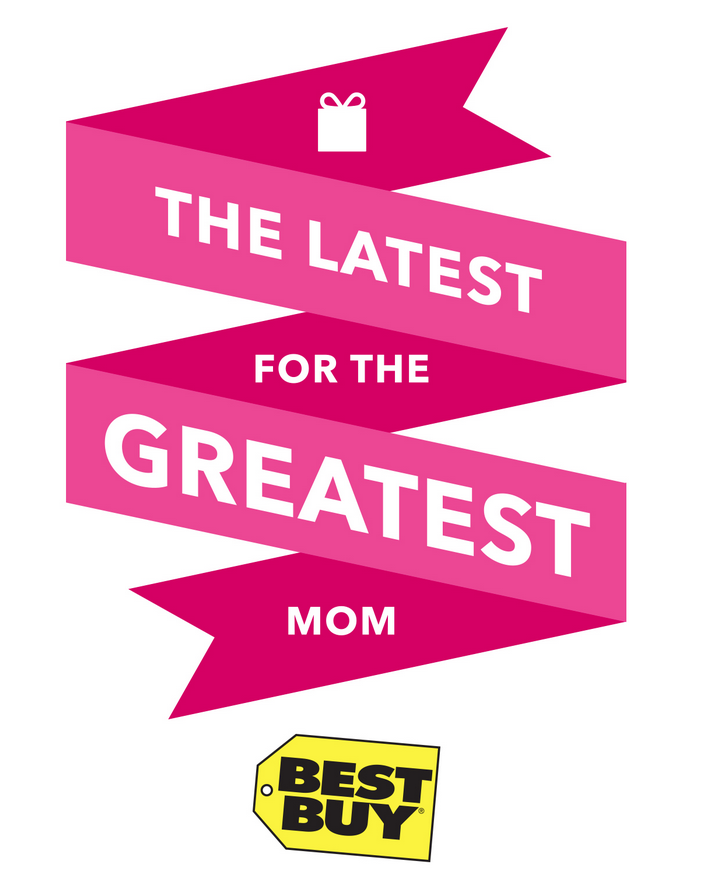 Did you know that Best Buy has some of the greatest Mothers Day Gift Ideas ?
Mothers Day is right around the corner and Best Buy has gifts for every type of mom:
o Fitness Fanatic – she can run a mile as fast as she can pack a lunch.
o Foodie – she can cook a celebrity chef under the table.
o On-The-Go – she closed a deal, signed a new client and made it to soccer by 5:00.
o Adventurer – she's got the traveling bug; always looking for a great family adventure.
o Entertainer – she's the hostess with the mostess
Which type of mom do you have or which mom would you classify yourself as?
I would classify myself as an On The Go Mom because I work full time plus run this site part time and run to baseball games after work!!
Here are some of the items Best Buy has in their Mother's Day Gift Center and I highlighted my favorites in green:
– mophie – Juice Pack Air External Battery Case for Apple® iPhone® 5 and 5s – Black $99.99
– Case-Mate – Geo Print Case for Apple® iPhone® 5 and 5s – Black/White $34.99
– Apple® – iPad® mini Wi-Fi – 16GB – White & Silver $299.99
– Roku – Streaming Stick HDMI Version $49.99
– Beats by Dr. Dre – Powerbeats by Dr. Dre Clip-On Earbud Headphones – Neon Pink $149.99
– mophie – Juice Pack Powerstation for Apple® iPhone® and iPod®
– Samsung Galaxy 5
– Lenovo Yoga 2 13 Plantronics Voyager Edge
– SONOS Play: 3 Wireless Speaker
– Bose® – QuietComfort® 20i Acoustic Noise Cancelling® Earbud Headphones
– HP 14″ Chromebook
– Studio C Mint to Be Ladies Laptop Tote
– Otterbox Symmetry Case for iPhone 5s/5
– HP® ENVY Wireless e-All-In-One Printer
– Microsoft Touch Cover for Surface
– Samsung GS4 Case-Mate Glam Case
– e-Reader Kindle Paperwhite
– Samsung Gear 2 Metallic
– Misfit Misfit Shine Products– get an extra 20% off with in store coupon print here or use coupon code MOMSHINE20 online: only valid on Misfit Shine Products
If I had to choose one gift from above, I would choose the mophie- Juice Pack Air Case to help keep my iPhone 5 stay charged. I am on my cell phone all day long in between customer appointments and with all the applications and programs running all day, my phone loses power quickly. I have been trying to make sure to turn off the Blue Tooth when not using it as it is constantly searching for BlueTooth technology but the morphie charger would solve my issues!!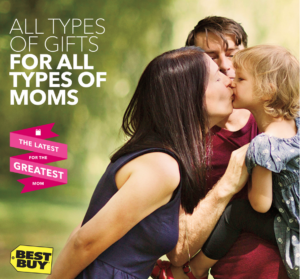 Don't forget these other reasons to shop the Best Buy Mothers Day Gift Guide:
· Best Buy has all types of gifts for all types of Moms
· free shipping with qualified purchase or Buy Online and pick up at store to avoid shipping costs
– Earn Best Buy Rewards on every purchase to earn coupons too!
So go ahead and start checking off the items on the list you would want your family to buy you for Mothers Day Gift
Disclaimer: I have been compensated in the form of a Best Buy Gift Card and/or received the product/service at a reduced price or for free