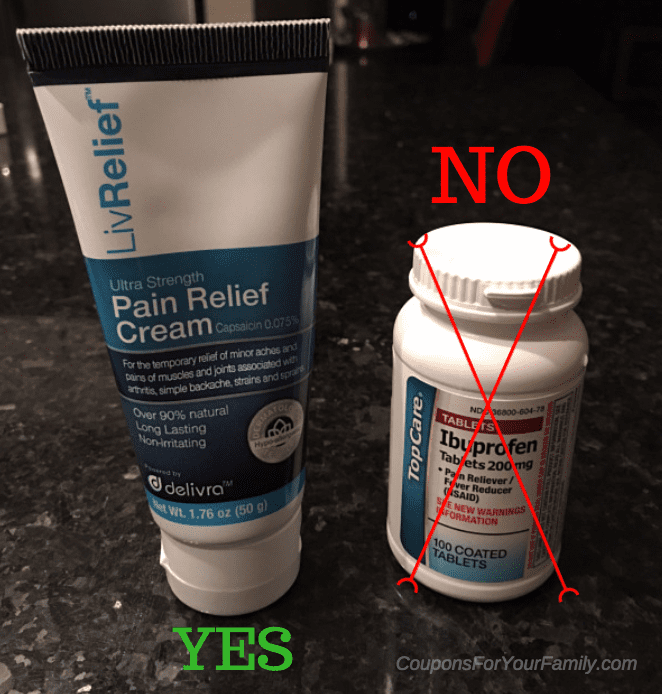 LivRelief…a more natural way to get pain relief
This post is sponsored by LivRelief. As always, all opinions are 100% mine.
As my husband and I get older, our bones and joints are starting to ache! My husband works in the construction industry everyday and I handle heavy samples and am on my feet most of the day, so by the end of the day there is bound to be a part of our body hurting. I was happy to be selected to try LivRelief Topical pain cream to see if it would help ease our pain!!
We are trying to use more natural health remedies and take less medications so LivRelief is perfect as we will not have to take ibuprofen as often as we may have been. I tried the LivRelief on my knees as I have arthritis setting into both of them. I was quite shocked when I applied it, as I was expecting that tingly ice feeling other topical pain medications have. I was very happy to find the cream only slighty warmed my knees after a minute or so AND there wasn't any strong fragrance! The throbbing pain was gone within 5 minutes! As for my husband, he used it on his feet, swollen ankle and his knees and he had the same effect. The swelling in his ankle actually went down, and the pain in his feet and knees disappeared. I am so happy that we were able to try this method of joint and pain relief!!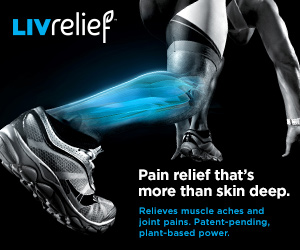 Here are some more facts:
LivRelief is a fast acting, long lasting pain reliever with five ways it differs from other topical pain-relief treatments on the market:
TARGETED RELIEF:LivReliefTM products are the only ones that use DelivraTM, a patent-pending transdermal delivery system. Delivra delivers LivRelief's active ingredients deep beneath the skin, addressing pain at its source.
A NEW APPROACH TO PAIN: LivRelief is the first over-the-counter pain-relief product that addresses and blocks five pain pathways.
THE BEST OF THE BEST: All ingredients in LivRelief products are certified, selected for their purity and quality, and sourced primarily from Nordic and European countries, which maintain some of the world's highest standards for consumer safety and environmental protection.
NO TINGLE, NO SMELL:Unlike other pain-relief products that burn or tingle when applied, or smell like menthol or worse, LivRelief doesn't produce any unpleasant sensations (sensations that really only serve to distract you from the pain). And it has a pleasant, faint fragrance.
BACKED BY THE MEDICAL COMMUNITY:LivRelief was developed by a respected molecular pharmacologist, and it's been tested and approved by established members of the medical community.

If you are having any joint or muscle pain, make sure to try LivRelief!
LivRelief Topical Pain Reliever is conveniently available on Amazon.com here!
Buy LivRelief now and receive $2 off your purchase when you use promo code ONU56TLN during checkout on Amazon.com. Coupon code expires 11/1/16
You can also follow along for more exciting facts about LivRelief on social media using #TryLivRelief.