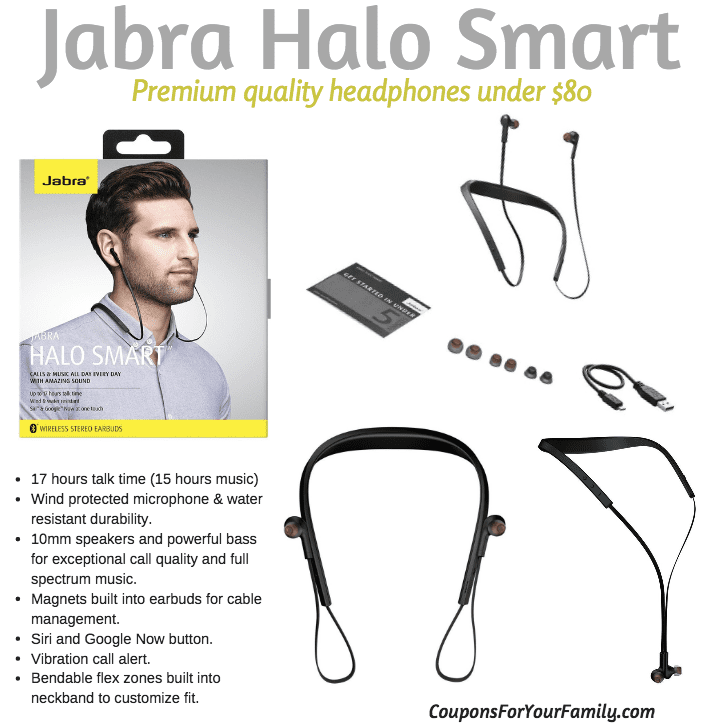 Jabra Halo Smart Wireless Headset for under $80!
I was fortunate to be chosen as a product reviewer of the Jabra Halo Smart Wireless Headset. I am always on the go and driving so a quality headset is a must for my lifestyle and the multifunctionality of connecting to a tablet/ipad is a great plus! The best part is you can get the Jabra Halo Smart Headset for under $80. As I write this post, they are on sale on Amazon for only $64.34 here. Read on to see the pros and cons I experienced while using.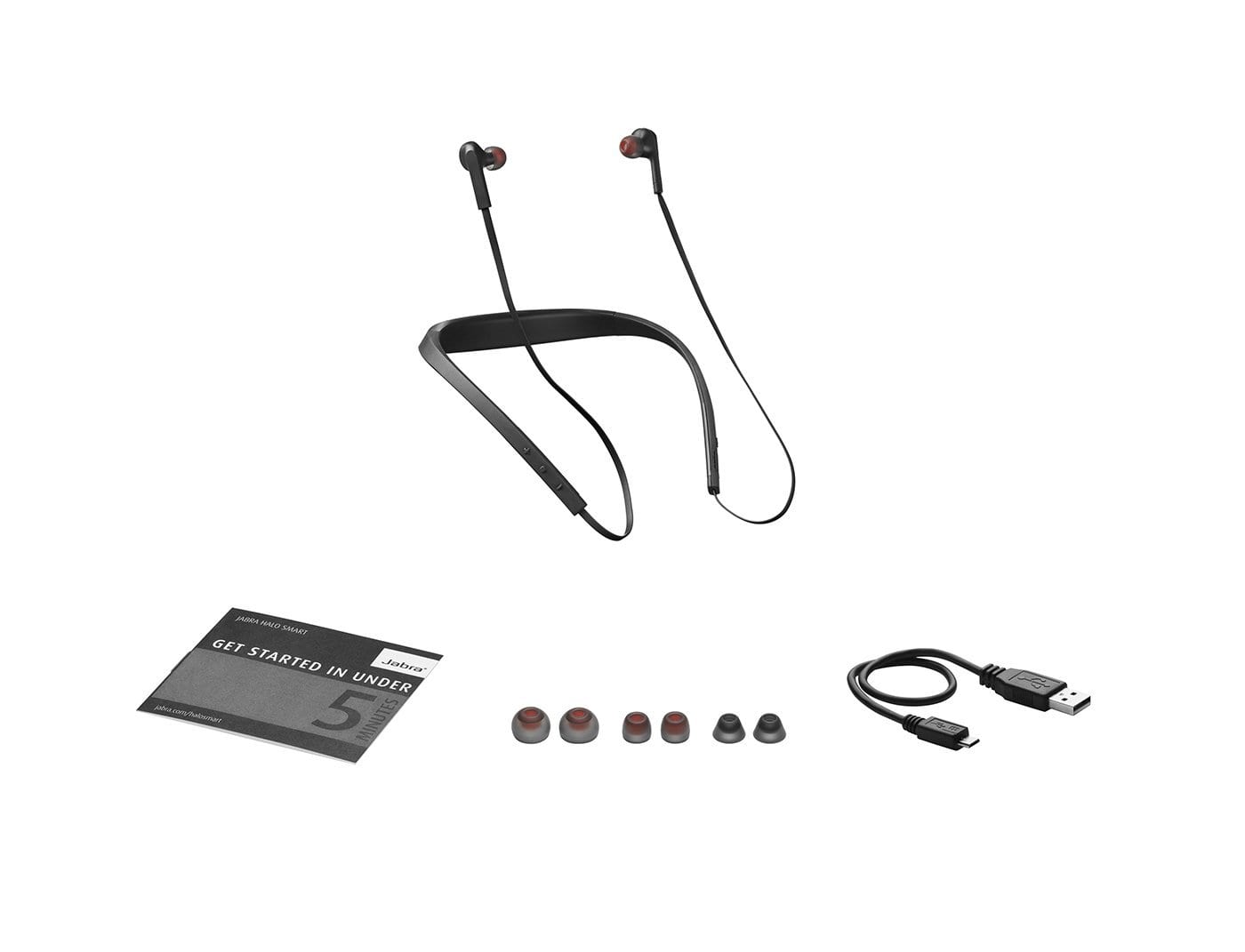 Pros:
Ease of Set Up: I am not good with getting used to new headsets and electronic equipment but I was so happy to see how easy this headset was to pair to my phone and ipad. Just click the multifunction button until it flashes blue and look in bluetooth settings on phone or tablet to pair. The headset also talks to you while doing this!
17 Hours Talk Time: I was really excited when I saw it had 17 hours of talk time because I travel in my car all day going from one customer to another and talk the whole time in between for my job. My customers said I sounded fine and I could hear them as well while driving and using the Halo Smart. Not having to worry about charging the headset every day is a huge plus. Also the USB charger is always in my car and I can charge it when inside a sales call if running low.
Convenience: I love the earbuds because they are magnetic and connect to the neckband. This is a huge plus for me because I have a desk in the passenger seat of my car so loose, hanging wires could get caught on something very easily. Its also very easy to end a call by just placing the magnetic earbud up to the headset.
Comfort: It was a little hard for my to get used to the earbuds but they did not hurt me as most do. It was just getting used to them being there. The neck piece around my neck was comfortable also. I wore it in and out of my customers for a couple of days with no issues or discomfort.
Multifunctionality: While it worked wonderfully for my phone, I like it even better for my ipad. I can listen to podcasts or audiobooks or music on my ipad while working on my laptop! The sound is very crisp and clear, not muffled like some other headsets I have tried.
Handsfree: With a click of a button on the headset you can connect to Siri or Google now for handfree calling which is an essential for me. I really was pleased with this extra!
Cons:
Learning Curve: The only con I experienced was getting used to where the buttons where and the proper way to use it, while it was around my neck. This is not any fault of the Halo Smart, just my slowness to change. I was however using it with ease after the first full day at work!
I would highly recommend the Jabra Halo Smart Headset as it is one of the best headsets (in all categories) that I have ever used! Get yours here.

Jabra has an entire line of quality headsets you may also want to check out here–> Jabra Headsets
Disclaimer: I received this product in exchange for a review, however all opinions are my own.
Topic: Jabra Halo Smart Wireless Headset for under $80