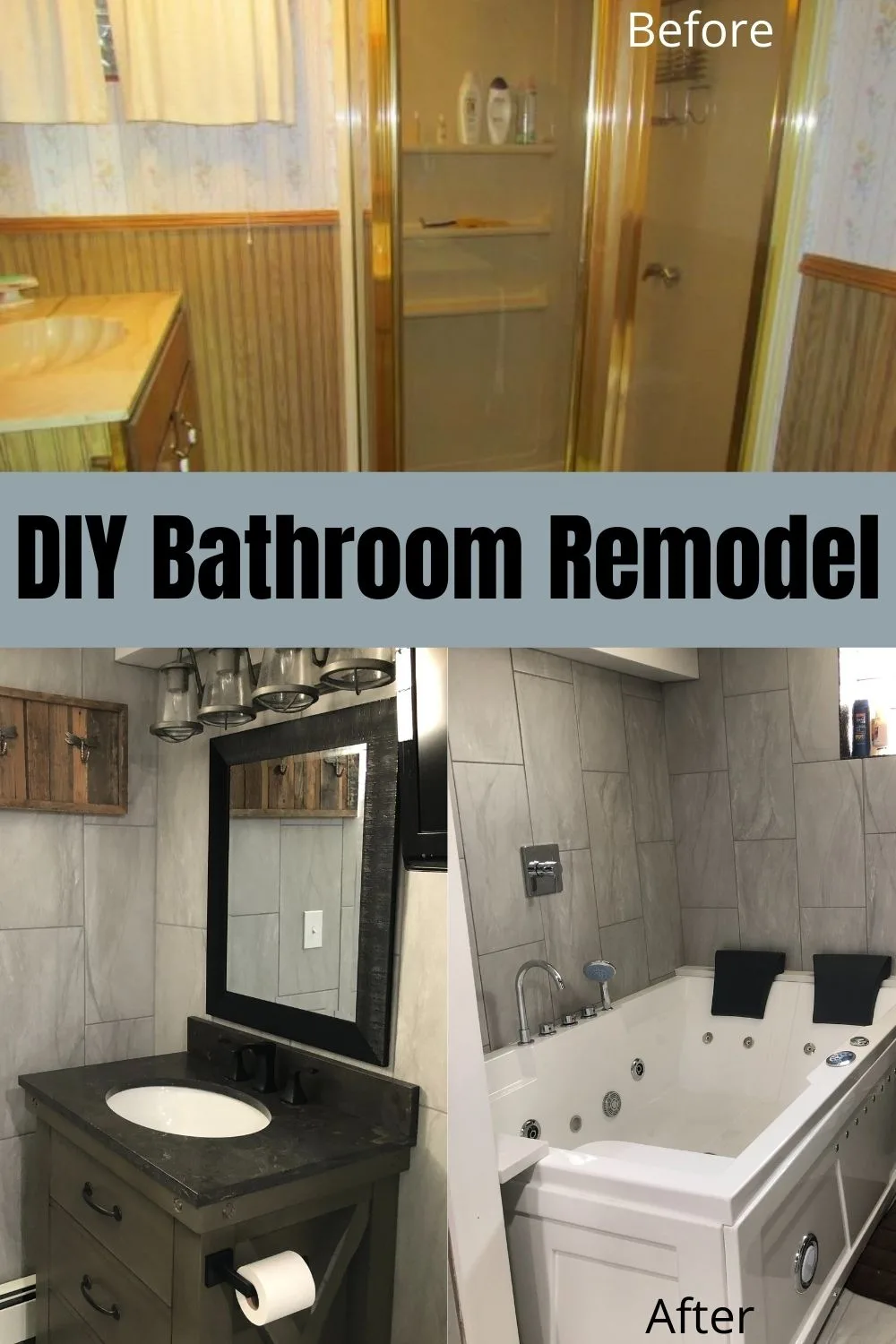 The Home Depot is a great source for materials to complete winter prep projects around your home! We do most of our own remodeling and have a tendency to get most of our products from Home Depot. This awesome DIY Bathroom Remodel was a bathroom in our basement that we needed to add a tub to so we could have a place to give our grandbabies a bath! The standard tub was our original choice, then we went to a Soaking tub, and then ended up with this massive 4 ft 2 person jet tub! We made the door extra wide so that we could repair the tub if needed so the last thing needed to purchase will be Blind Panels to cover the opening. Check out all of the pictures and links to what we got for our DIY Bathroom remodel below!
This post is sponsored by Sivan Social. All comments and opinions are my own.
Before the DIY Bathroom Remodel:
This downstairs basement bathroom remodel needed to be done. The outdated brass shower was too small for the males in my family and the room needed to be enlarged to allow for the 2 person jet tub we wanted. The toilet was also very old along wth the very inexpensive sink and vanity.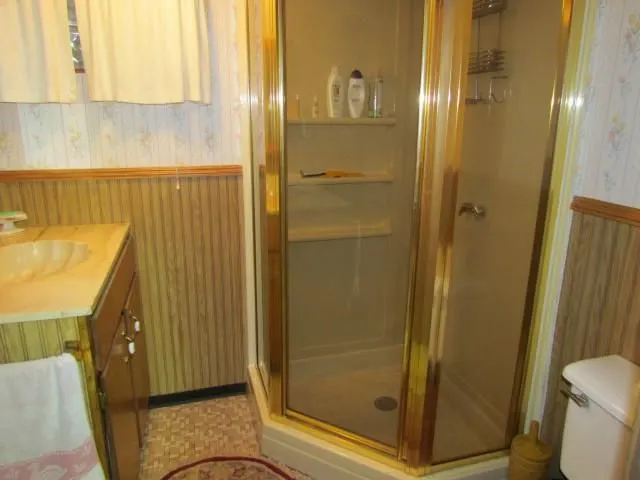 Step 1- Demolition & Rebuild Structure
The demolition was extensive since we needed to make the room 2 ft wider, and my husband had to move the drain for the toilet since it was too close to the block wall for him to then put up 2×4's, tile backerboard and porcelain tile. Here is the picture after all of the block walls were waterproofed, 2×4's set, Insulation added and drains moved. Oh!! I can't forget, we have baseboard heat so my husband had to move the boiler pipe and rearrange the electrical! We purchased all of our materials from Home Depot and I used the Home Depot List feature here to design our bathroom.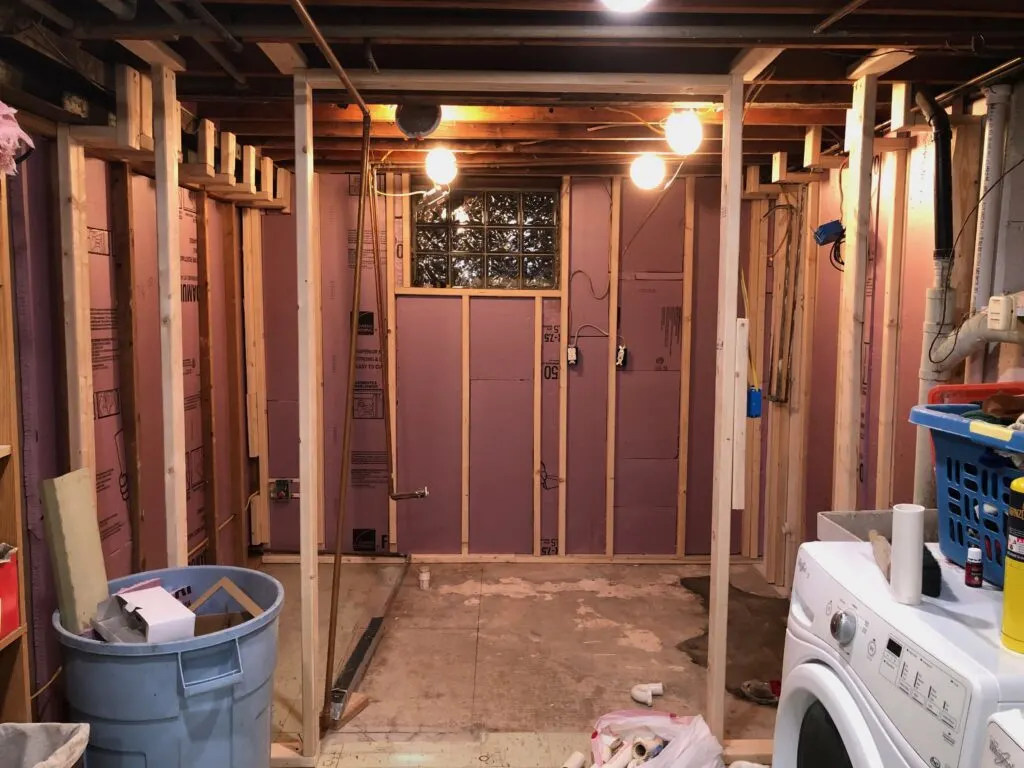 Finished Product- Tile Walls, Shower & Tub
My husband had to form the drywall around our beam in the basement which was not an easy task!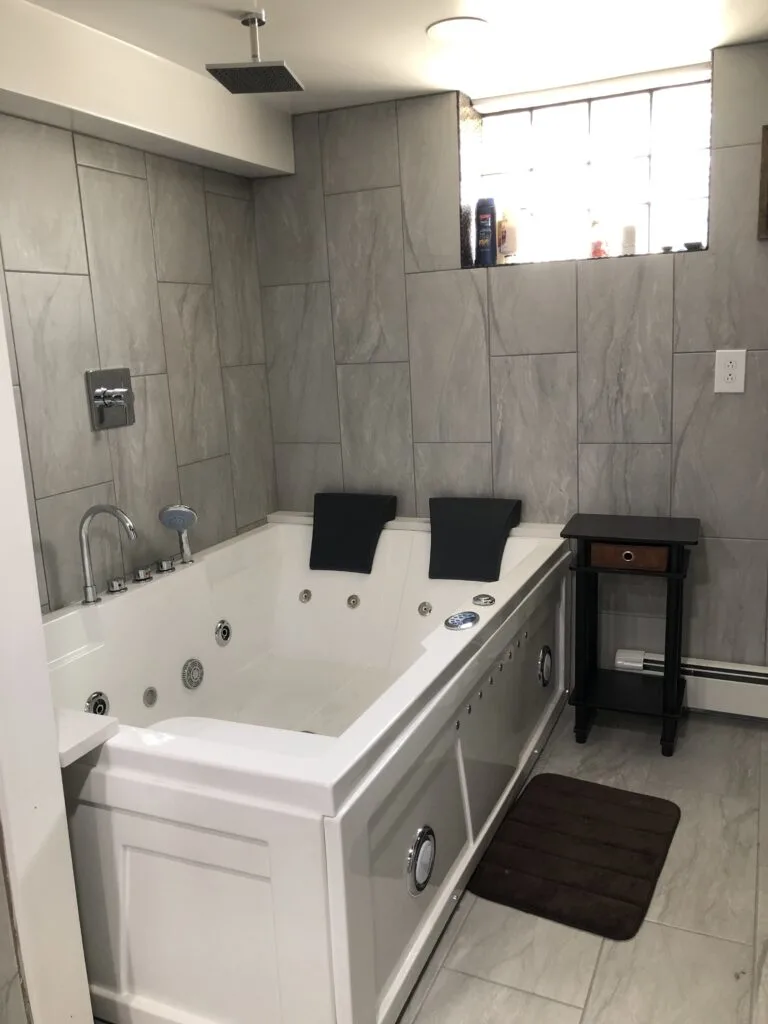 The porcelain tile we chose is a 12 x 24 tile that can be found here. We used Dolorean Grey grout which matched perfectly to the tile
The shower head and handle can be found here
The Jet tub came with all of the faucets and the tub can be found here
The side table was purchased for less than $25 on Amazon here
DIY Bathroom Remodel Finished Project: Vanity, Faucet, Toilet, Lights & Mirror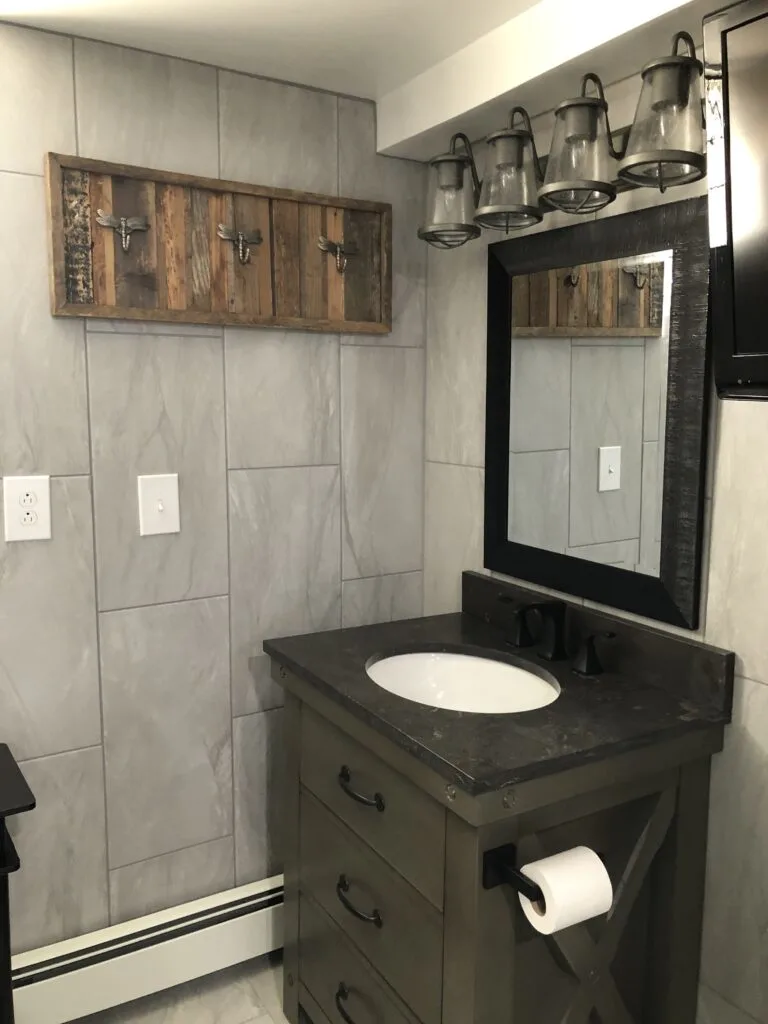 My absolute favorite item out of this whole project is the vanity and we had some issues. The top came in cracked 2 times because it is very heavy and it is preattached to the wood bottom. The sink also was included and attached to the top. Home Depot customer service was wonderful! The first time we took it home and discovered it was broke, but the 2nd time we dealt with the same person and she knew we needed to check it before we took it home. They also offered us a 10% discount for all of our troubles!! You can see this awesome vanity right here.
The faucet was not included and can be purchased here
The lights also had an issue with one vase broke (we ordered everyting on HomeDepot.com) but again they were wonderful and reordered them for us and had in time to complete the project. See these awesome vintage looking lights here.
The dragonfly hanger for towels was a gift so I do not where that was found! You can grab this black mirror right here
Our #WinterPrepWithHomeDepot finishing Touch:
So we have not finished off the doorway yet since we finished this bathroom AND the entire basement so we wanted to hold off on spending more money. We used the Home Depot 24 month option to be able to afford this project and I just received another 24 month coupon code to order the Blind Panels I want for this doorway and blinds for our kitchen!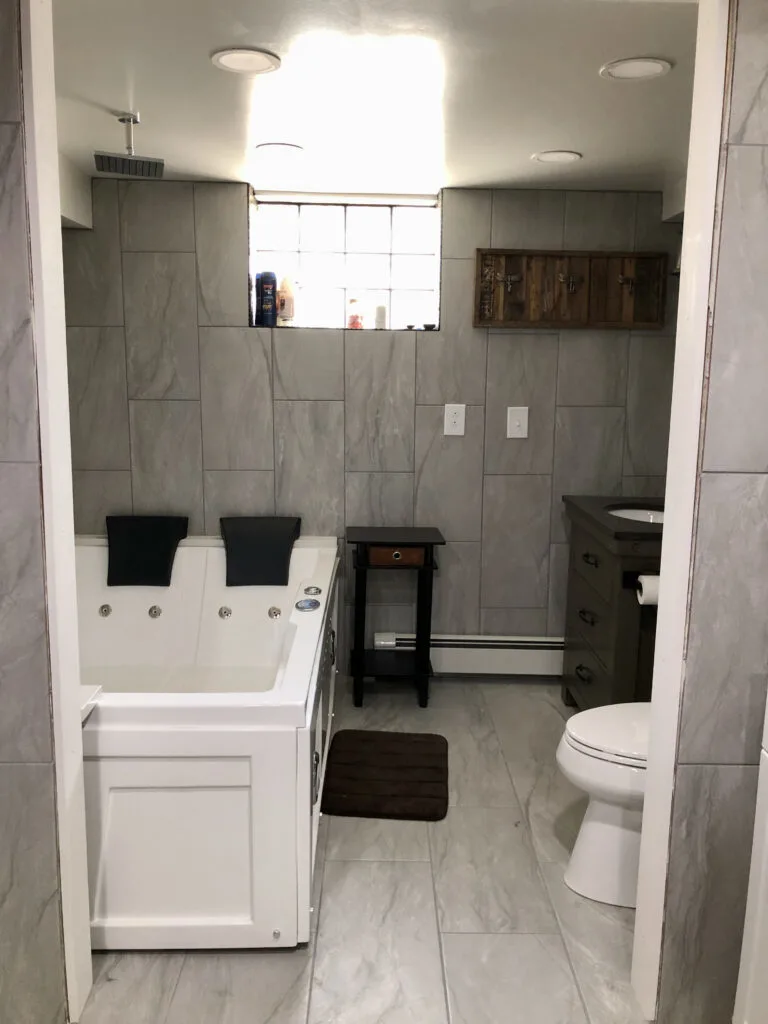 These Bali Blind Panels are going to be awesome! I just have to pick out the right color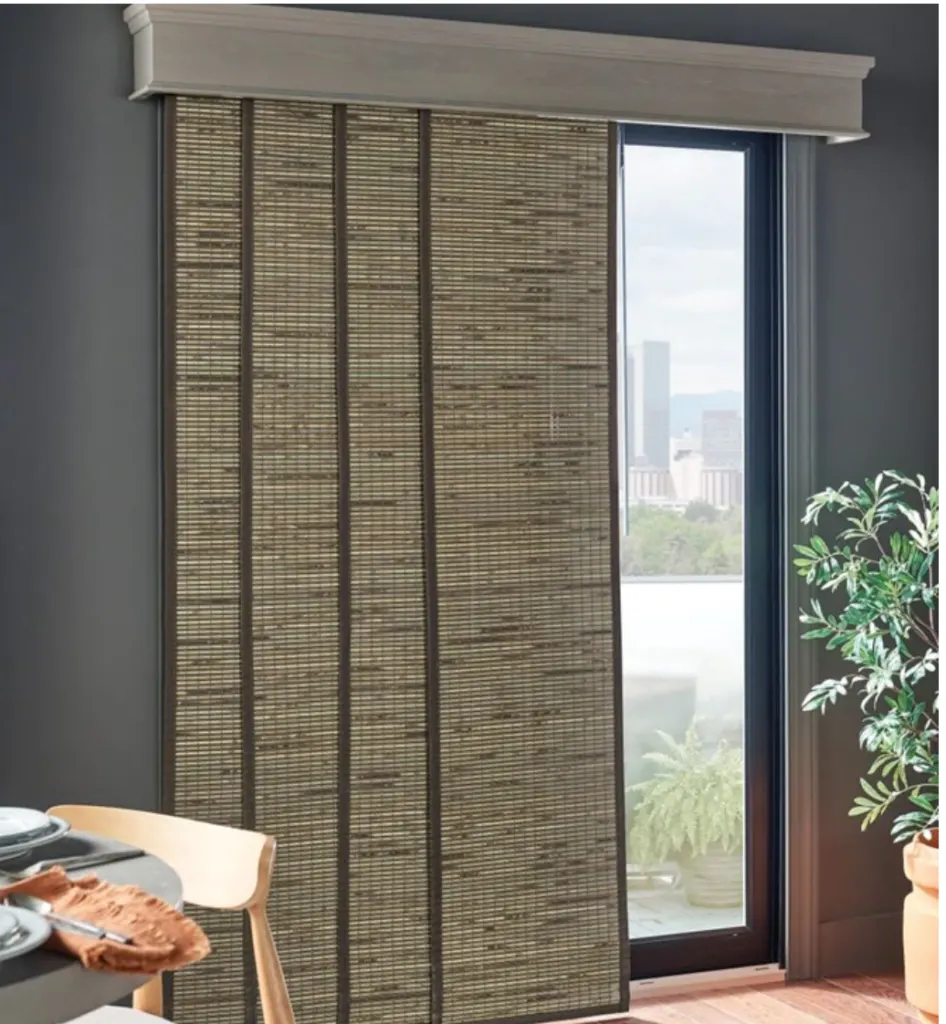 Do you have unfinished projects you want to finish? Make sure to check out Home Depot's website and start making your list right here!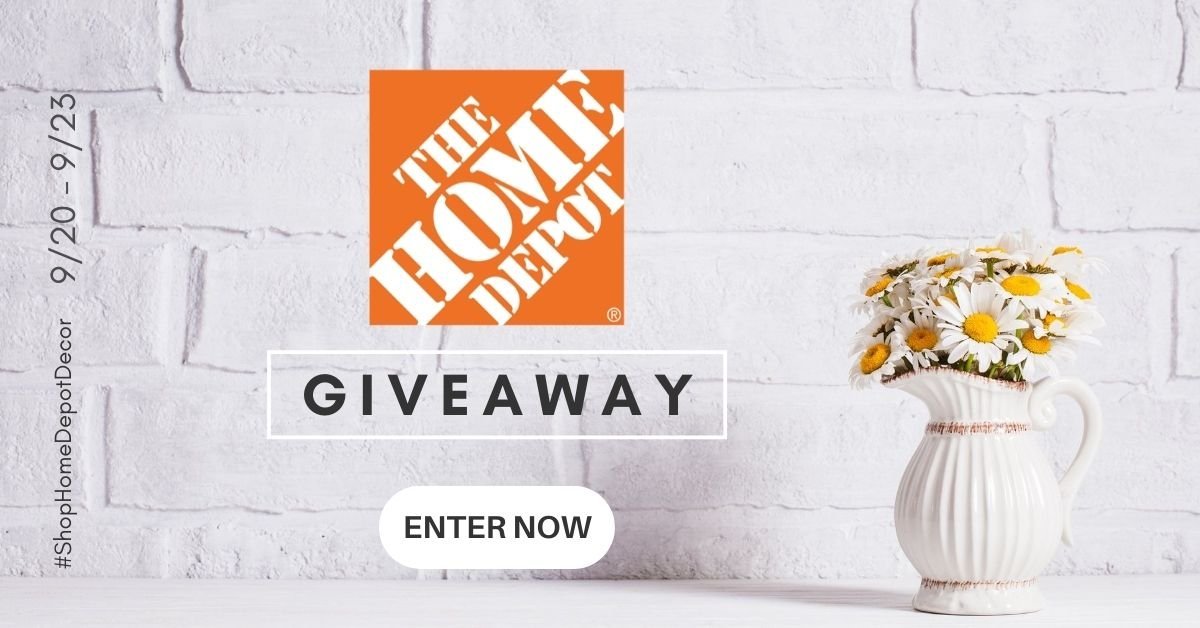 You can also enter Savings.com #ShopHomeDepotDecor giveaway for a chance to win a $250 Home Depot e-gift card here!