Make sure to Check out the new Couponing 101 series and Blog posts over at DealSpotr.com!!
DealSpotr.com has started an awesome series of Couponing 101 along with featured posts about coupon bloggers! Make sure to check out the Question and Answer Series they featured on myself and CouponsForYourFamily.com here! It was a great Question and Answer Survey and has some good insights into our site (and myself) for New couponers. Here is just a Sneak Peek!
Q: Where is your favorite place to shop with coupons?

A: I buy certain items at different stores but no more than 2 per week.

Aldi – Milk, eggs, bread, produce
Tops Friendly Markets– Buy there weekly specials with coupons to earn free gas
Wegmans – Certain household and beauty items and some special bakery items
Kmart – Both in store and online for variety of items especially during their Double Coupon Events in store
Dollar General and Dollar Tree – Cleaning supplies and freebie items
CVS – When there are certain name brand items I can get for close to free

Q: What advice would you give to couponing newbies?

A: 1) Start out shopping one store at a time and get to know their coupon policy.
2) Know what your family uses and watch our weekly matchups for those items to be on sale matched with a coupon.
3) Grocery shop weekly – Make a list and stick to it. I use the Favado smartphone grocery list app you can get for free here.
4) Search our Grocery Price Checker for what stores have the item you want to buy on sale.
5) If you need a particular Brand that you can not find on sale, you can still search our coupon database for coupons or cash back offers here.

Q: What is the biggest challenge couponers face?

A: The ever changing ways that you can save and having the stores honor them and is becoming overwhelming. Right now you have:
1) Manufacturer coupons that come in Newspaper or printable coupons
2) Some stores will issue store coupons you can stack with a manufacturer coupon
3) There are numerous smartphone apps to follow to earn cash back on your purchases
4) Shoppers who mis-use coupons make it harder for honest couponers to save money for their family as stores and brands have to make more limitations and be more cautious
They have also started a great community to share and find Retail Deals so make sure to check them out!!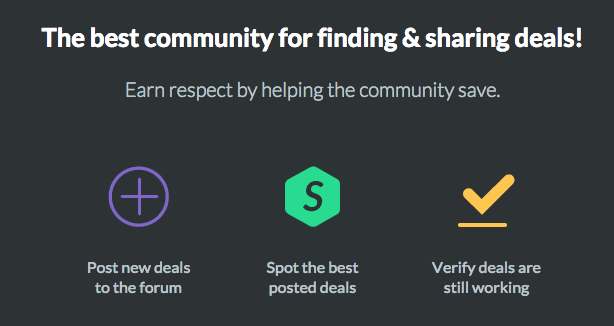 Topic: Couponing 101