---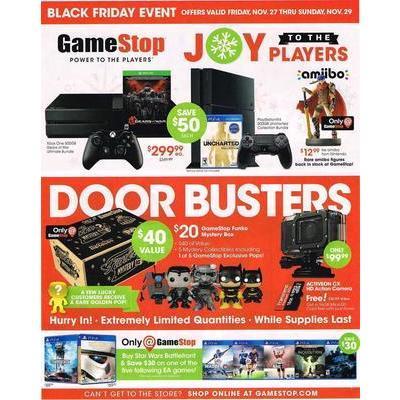 Black Friday Deals / Cyber Monday / Deals / Electronic Coupons and Daily Deals / Holiday Gift Deals / Holiday Gift Ideas / Online Deals / Video Game Coupon Codes & Deals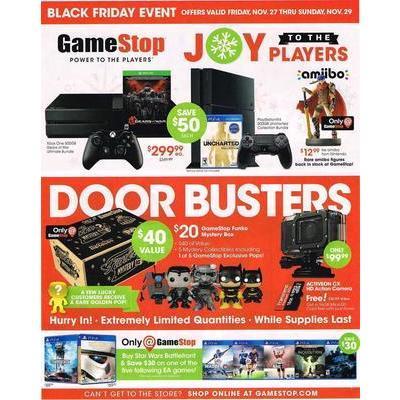 Here are the highlights of the GameStop Black Friday Deals 2015 :
The GameStop Black Friday 2015 ad has 12 pages and has some awesome deals (especially on PS4 and Xbox One)!
The sale starts at 5:00am on Black Friday, Nov. 27 and the deals are good through Sunday.
You can shop Gamestop Black Friday 2015 online here too, so you can get your shopping fix from the comfort of your couch!
The hottest game at my house this year is  Xbox One Call of Duty: Black Ops III and it will be $59.99 on Black Friday.
You can buy it here for the same price right now before its sold out–> Call of Duty Black Ops III Xbox One
 Scroll down to use our Game Stop Black Friday Shopping List
Games Stop Black Friday Door Busters 11/27
Activeon CX HD Action Camera – $99.99
While Supplies Last- Free MicroSD Card, 16GB with purchase
Funko Mystery Box, 5 ct – $20.00
While Supplies Last
Black Friday Electronics
Nintendo Wii Remote Plus Limited Edition – $39.99
Nintendo Wii Racing Wheel Free With purchase

PS4 Astro A40 TR Headset + MixAmp Pro TR – $249.99
Turtle Beach X12 Headset – $39.99
Valid Tuesday – Sunday
Turtle Beach XO One Headset – $49.99
Valid Tuesday – Sunday
XBox One Astro A40 TR Headset + MixAmp Pro TR – $199.99
Xbox One Wireless Controller – $49.99
Free Hellcat Hotwheels Car & DLC with purchase
Black Friday Video Games
Nintendo DSi System – $44.99
Pre-Owned
PC World of WarCraft – $4.99
Tuesday – Sunday Only
PS Vita Freedom Wars – $4.99
Friday – Saturday Only
PS4 Assassins Creed Syndicate – $59.99
Free with Purchase Assassins Creed Syndicate
Xbox 360 Original Console – $79.99
Pre-Owned
$40 Rebate
Final Price: $39.99
Xbox One 500GB Console Gears of War Ultimate Bundle – $299.99
Nintendo 3DS System – $79.99
Pre-Owned
Nintendo 3DS XL System – $99.99
Pre-Owned
Nintendo DS Lite System – $39.99
Pre-Owned
Nintendo New 3DS XL – $179.99
Includes: Red or Black
Friday Only
PC Assassins Creed Syndicate – $59.99
Free Assassins Creed Unity with purchase
PSA EA Select Games – $30 off
Save $30 on Select EA Games w/ Purchase of Star Wars Battlefront
PlayStation 3 DualShock 3 Controller – $34.99
Pre-Owned
PlayStation 3 Nyko Wired Controller – $9.99
Friday – Saturday only
PlayStation Vita System – $169.99
Playstation 4 500GB Console Uncharted Collection Bundle – $299.99
Playstation 4 Console Uncharted Collection Bundle, 500GB – $299.99
Special Edition Smash Splat Nintendo Wii U 32GB Console Deluxe Set – $279.99
XBOX Mad Max Video Game – $49.99
Free Mad Max Ripper Exclusive Vehicle with purchase
XBOX ONE EA Select Games – $30 off
Save $30 on Select EA Games w/ Purchase of Star Wars Battlefront
Xbox 360 320GB Console – $119.99
Pre-Owned
Xbox 360 WWE 2K16 – $49.99 – Valid Tuesday – Sunday
Free Stone Cold Steve Austin POP
Xbox 360 Wireless Controller – $29.99
Pre-Owned
Xbox One Call of Duty: Black Ops III – $59.99
Xbox One Console Elite Bundle, 1 TB – $449.99
Xbox One Console Gears of War Ultimate Edition Bundle, 500GB – $299.99
Includes: Gears of War Ultimate Game Bundle
Xbox One Console Holiday Value Bundle, 1 TB – $349.99
Includes: Gears of War Ultimate Game
Xbox One Rock Band 4 Guitar Bundle – $129.99 – Valid Tuesday – Sunday
Free 5 song pack with game purchase
Zelda Hyrule Edition New Nintendo 3DS XL System – $199.99
Toys
Interactive Gaming Figures – B2G3
Pre-Owned
Skylanders SuperChargers Individual Character Packs – $9.99
Friday – Saturday Only
Borderlands CL4P-TP Limited Edition Yahtzee – $29.99
Fallout Monopoly Collector's Edition – $39.99
Halo Monopoly Collector's Edition – $39.99
Star Wars Darth Vader Mini Bust – $79.99
Star Wars: The Force Awakens 6-in. Black Series Figures – $22.99
Star Wars: The Force Awakens Black Series Special Forces Tie Fighter & Pilot – $169.99
Star Wars: The Force Awakens Kylo Ren Tin – $14.99
 
Find the Best Deals for Holiday shopping
AND Compare Black Friday Prices here: Black Friday 2015 Lists here
And join our Groups below:
Kmart and Sears Steals and Deals Facebook Group here
Hot Online Deals Facebook Group here
Extreme Couponing and Deals Nationwide
NEW* Freebies, Cheap Deals, Sweeps and Giveaways Facebook Group here
LIKE our Black Friday and Cyber Monday Deals Page here
Topic: GameStop Black Friday Deals
Recommended Posts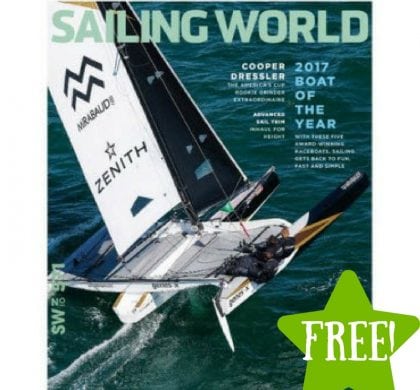 16 Oct 2017 - Deals, Free/Cheap, Freebies