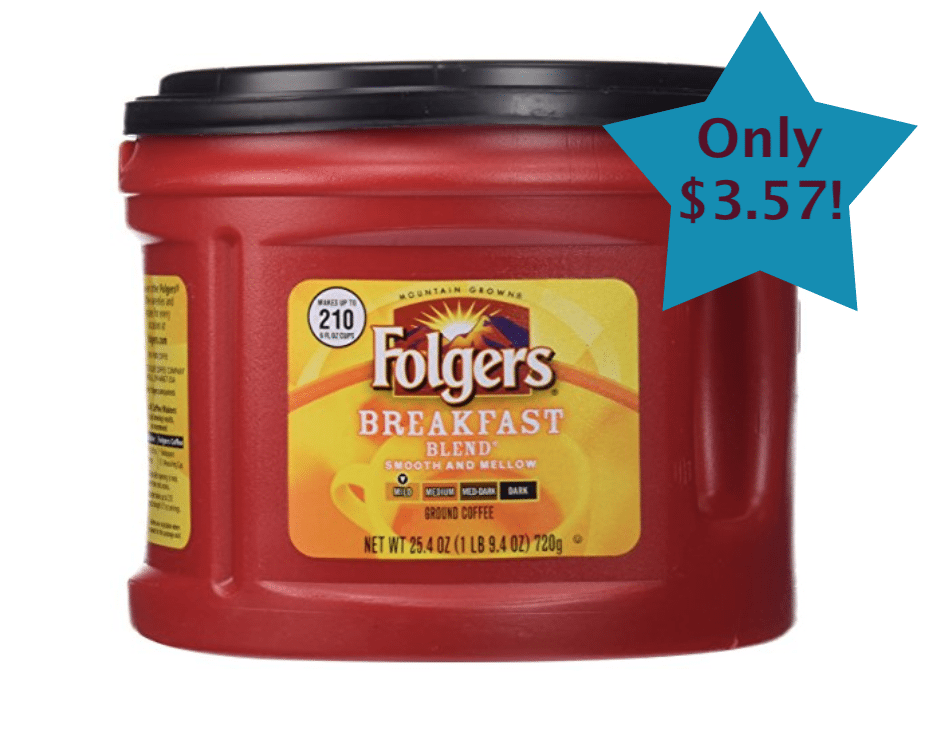 Every day there are Online Shopping Deals to be found!
Check out this Online Grocery Shopping Deal on Folgers Coffee!! There are hundreds of shoppers that do not take the time to cut coupons and go to 2-3 different store every week.
I don't think its because they don't want to save money, its the time clipping the coupons and getting to the stores that gets in the way–LIFE JUST HAPPENS! There are numerous places to shop online for groceries and daily essentials, but there are only a few that you can actually save money while shopping from home.
Here is the Online Grocery Shopping Deal Folgers Coffee
Get a 25-ounce container of Folgers for only $3.57 when you spend at least $25.00 on your order! This same item is available for $7.48 at walmart.com here–that's a savings of $3.00 without even leaving your house. Score this deal today!
Add 1 Folgers Breakfast Blend Ground Coffee, 25.4 oz $3.57 to your cart here (all savings will be applied at checkout)
This is an Add-on item – Ships free with order of at least $25.00 so choose other grocery item deals here
Free shipping with Amazon Prime
Final Price: only $3.57!!This is an Add-on item; it ships free with order of at least $25.00.
Save more on Online Grocery Deals by subscribing to Amazon Prime Pantry!!

Never miss a deal ~~get them delivered directly to your inbox here!