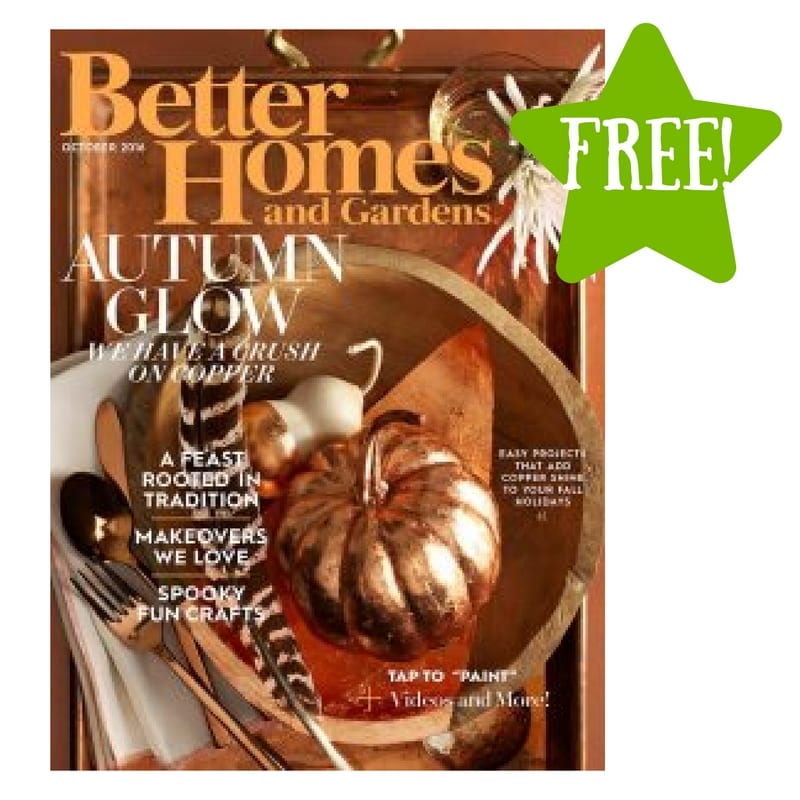 Freebies Offer Nov 16
Hurry and request a FREE Better Homes and Gardens Magazine Subscription! All you have to do to get a 1 year subscription is fill out a couple simple forms.
Better Homes and Gardens is the vibrant, down-to-earth guide for the woman who is passionate about her home and garden and all that they encompass.
Do you like getting freebies?
Check out more Freebies Posts here
Make sure to join our *NEW* Facebook Group here to see Freebies, Cheap deals, Sweeps & Giveaways