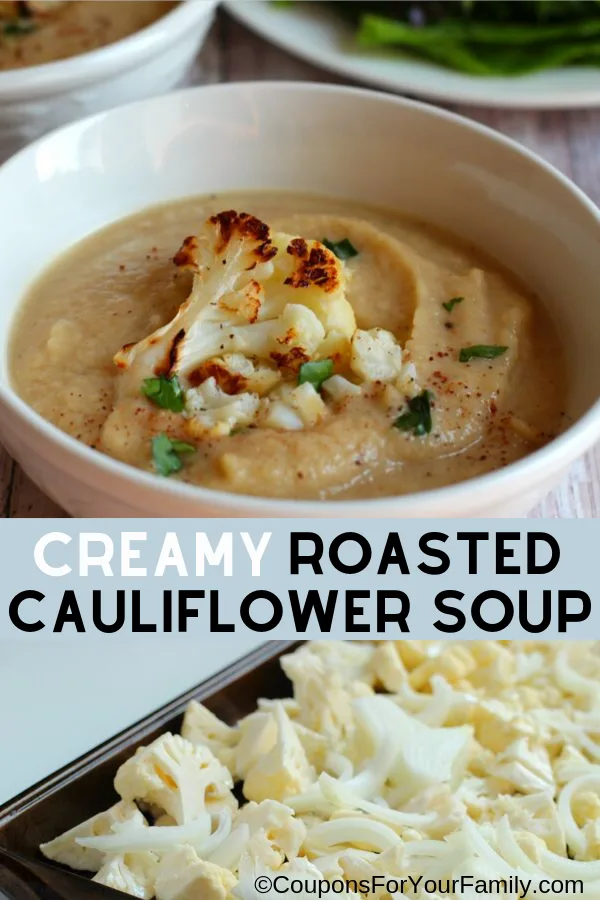 This Healthy and Creamy Roasted Cauliflower Soup Recipe is easy to make and can be eaten on a variety of diets including Low Carb, Gluten-Free, and Vegetarian diets! The cauliflower is roasted before going into the soup, which adds such incredible flavor to this dish. So far this is the best cauliflower soup recipe I have tried. I made it while on the Ideal Protein diet! If you are in Phase 1, you should eliminate the raw onions and use onion salt/powder in place of it.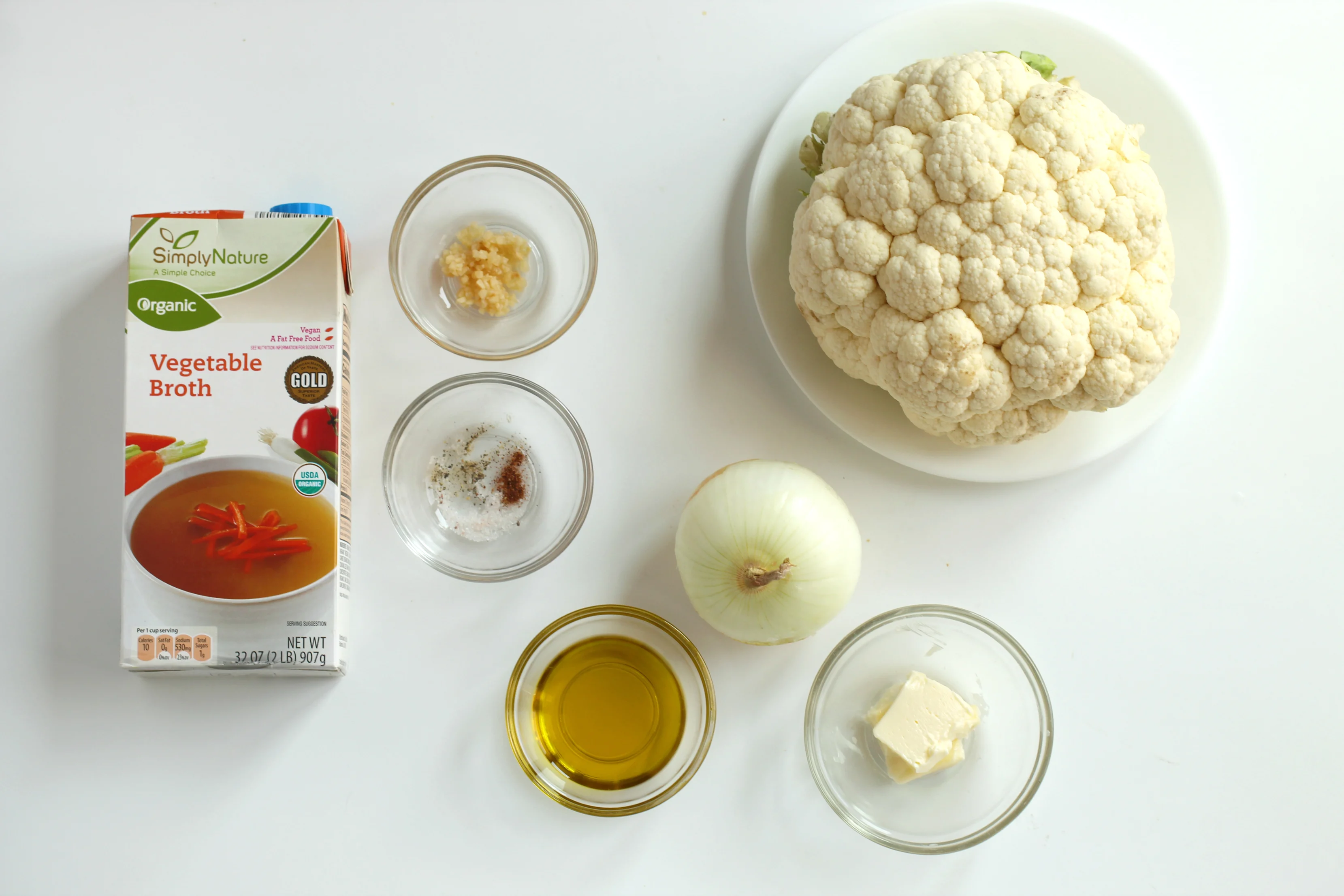 Healthy Creamy Cauliflower Soup Recipe Ingredients:
1 large head of cauliflower, chopped1 large white onion, sliced2 tablespoons extra virgin olive oil2 tablespoons unsalted butter (use olive oil for dairy free version)3 cloves garlic, minced32 oz vegetable broth⅛ teaspoon nutmeg (plus extra to taste)Himalayan pink sea salt and ground black pepper to tasteOptional: fresh parsley for garnish
Easy Gluten Free Creamy Roasted Cauliflower Soup Recipe Instructions:
Preheat oven to 425 degrees F.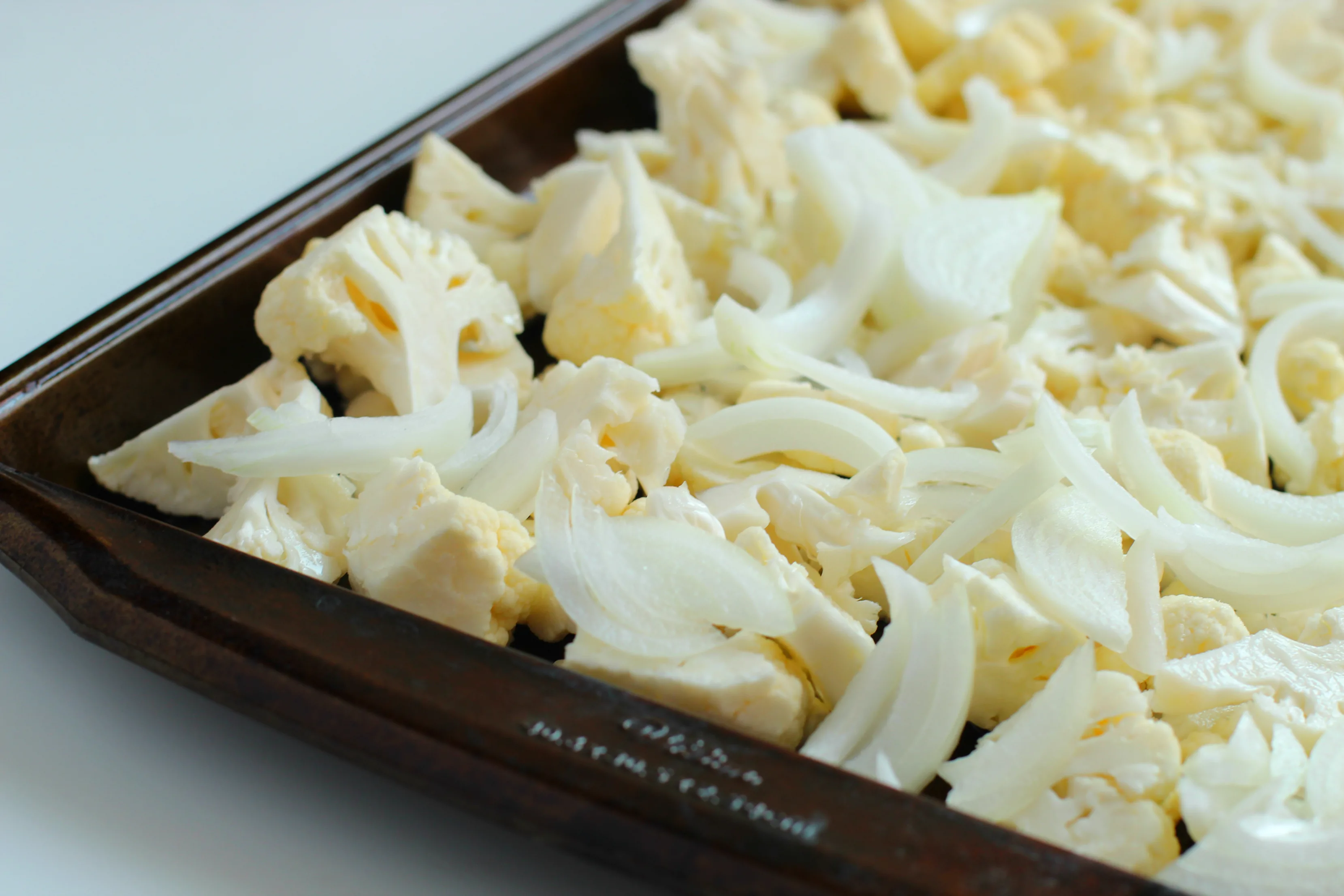 Place chopped cauliflower and sliced onion on a large baking sheet. Toss with 2 tablespoons olive oil and season with salt and pepper.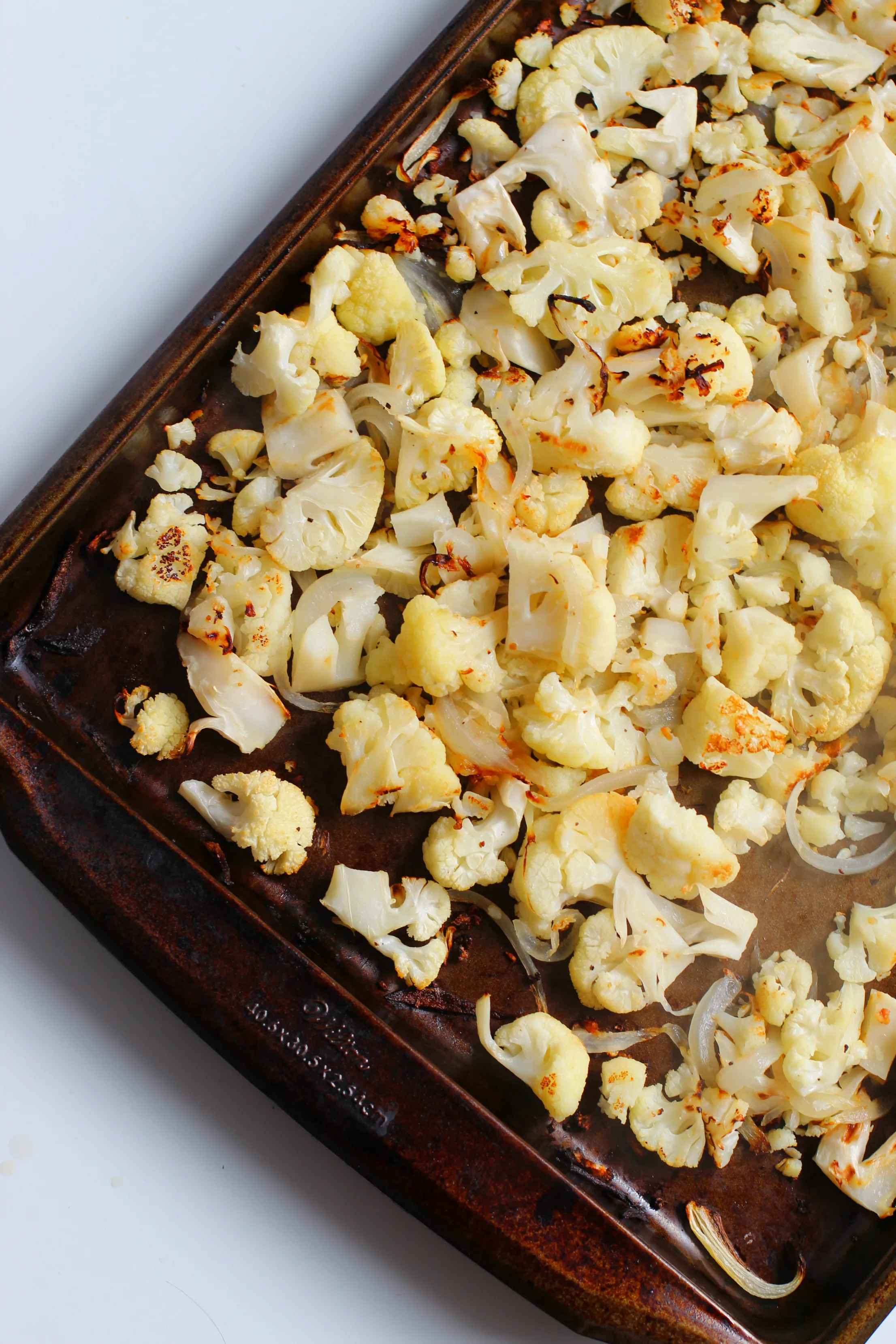 Place in preheated oven for 30-35 minutes, flipping the veggies halfway through.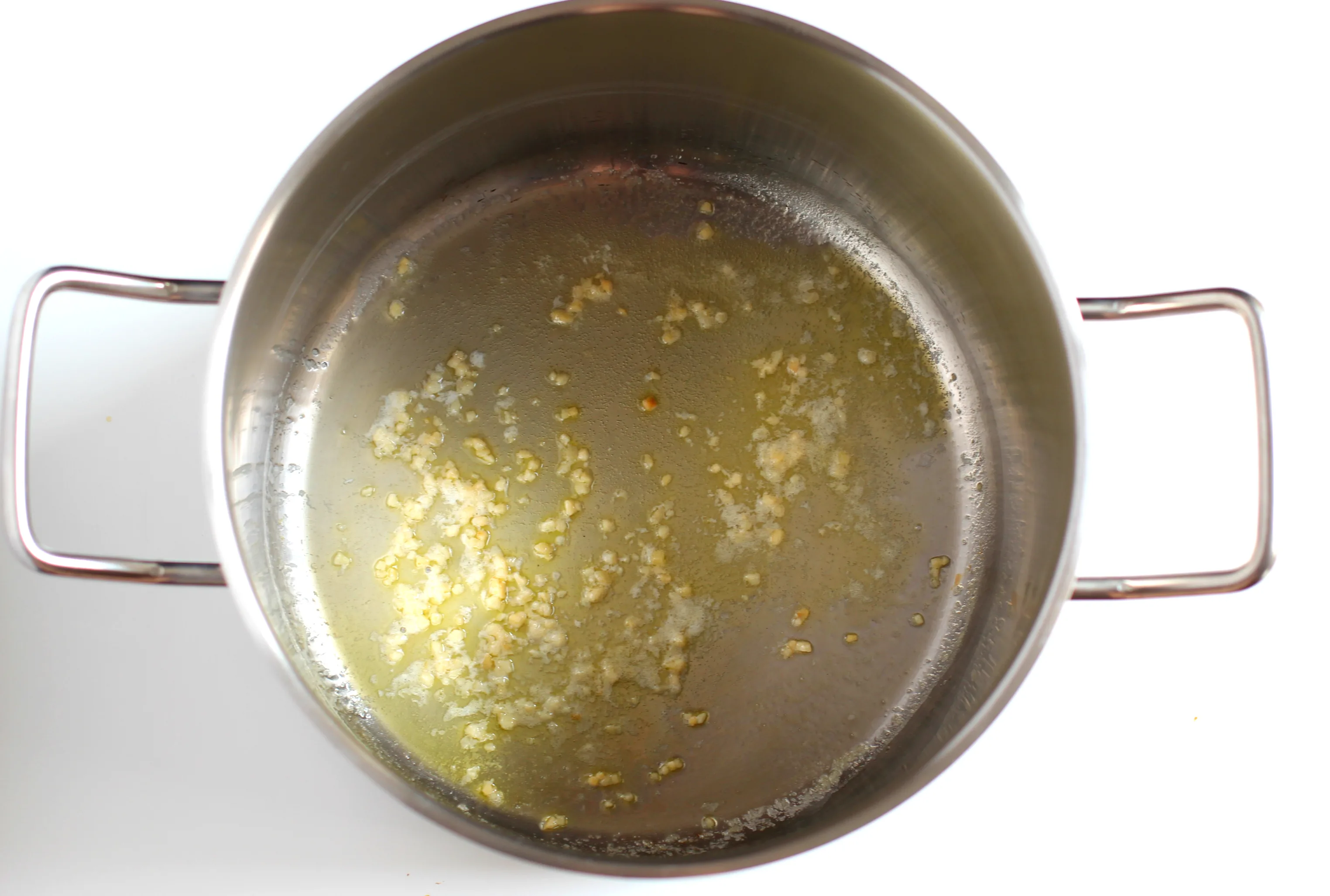 Place butter in a soup pot over medium heat. Allow butter to melt before adding minced garlic. Cook the garlic for about 30 seconds or until fragrant.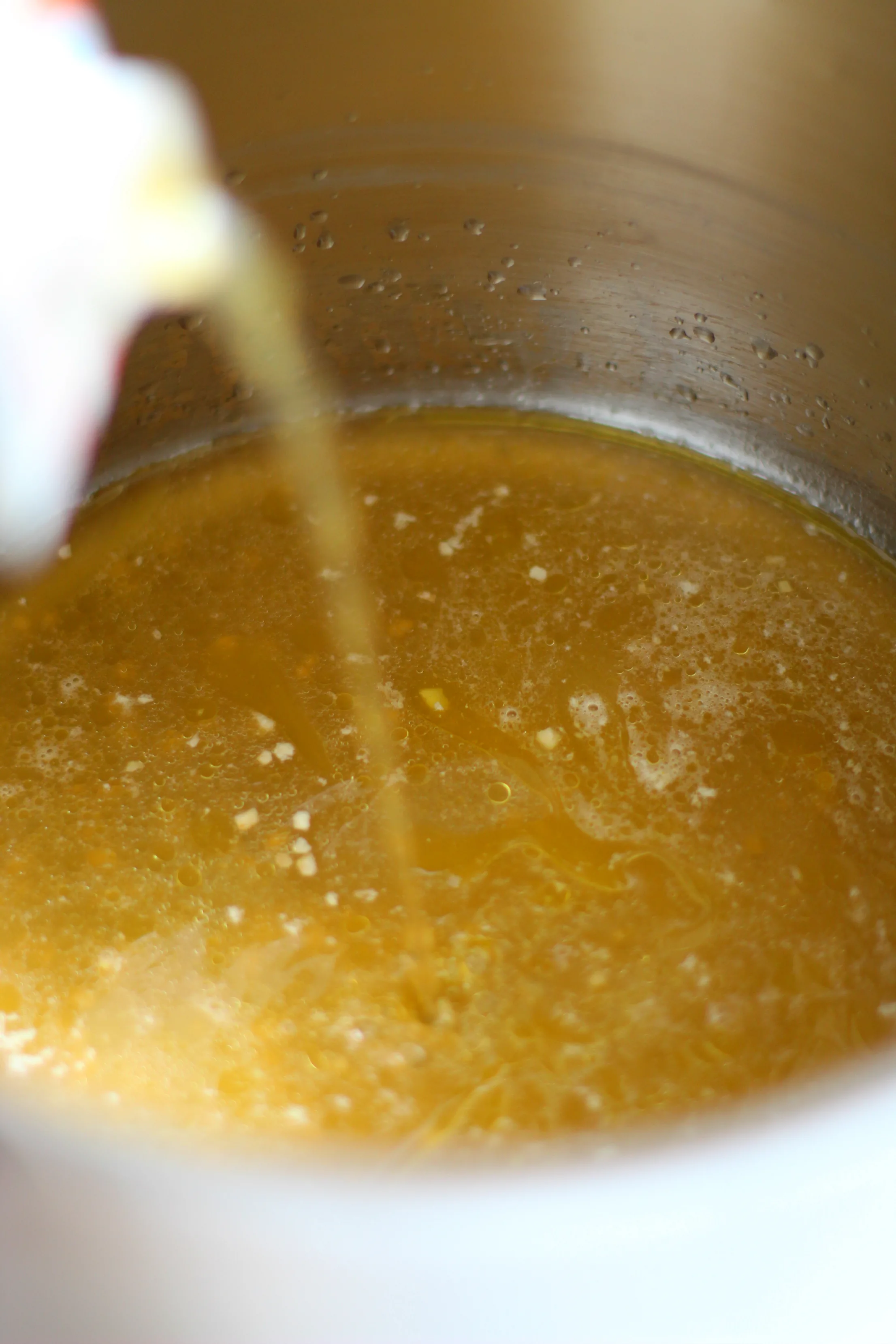 Pour vegetable broth into a soup pot and turn up the heat to medium-high.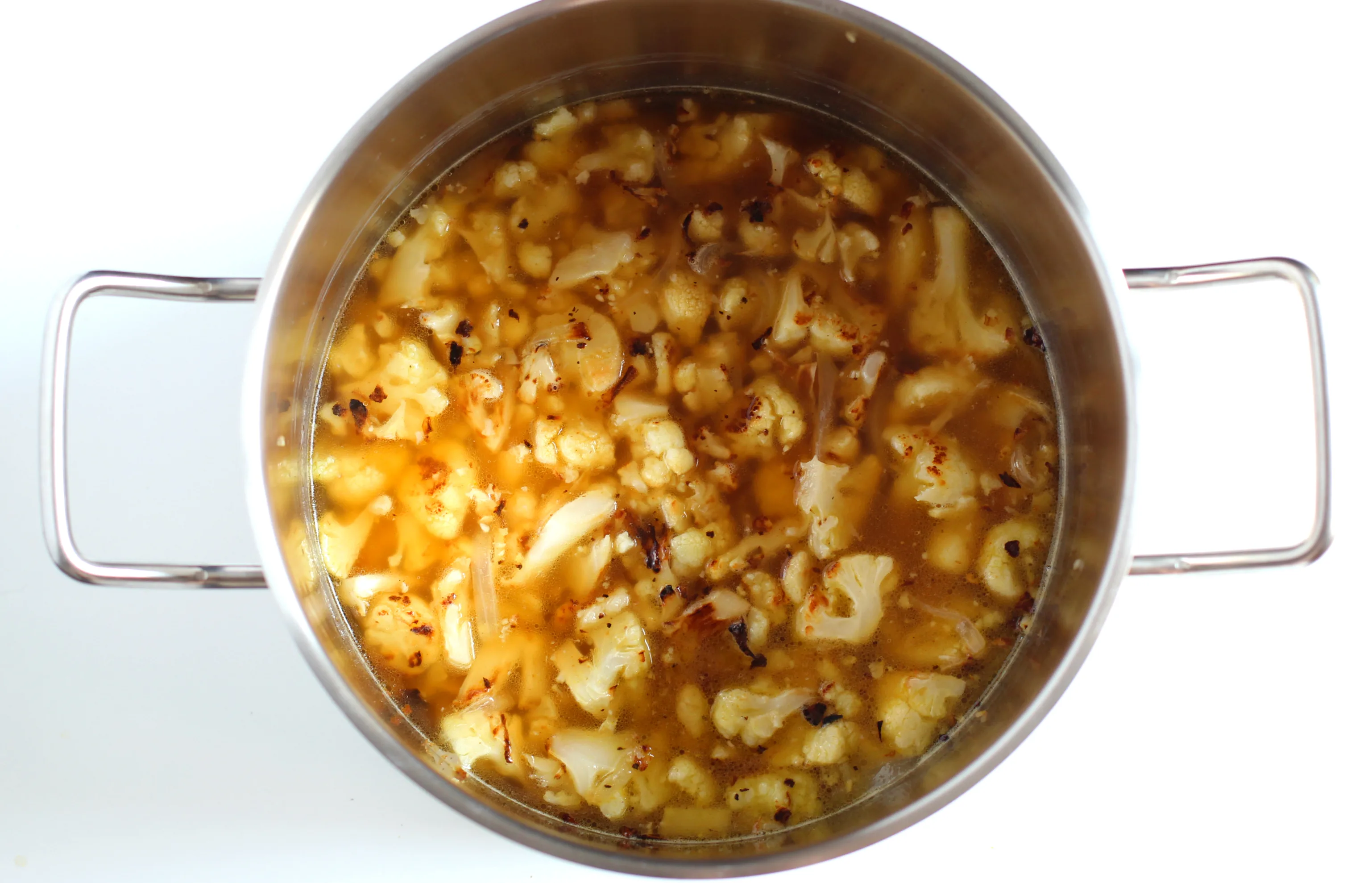 Add the roasted cauliflower and onion to the soup pot. Season with nutmeg and a little salt and pepper.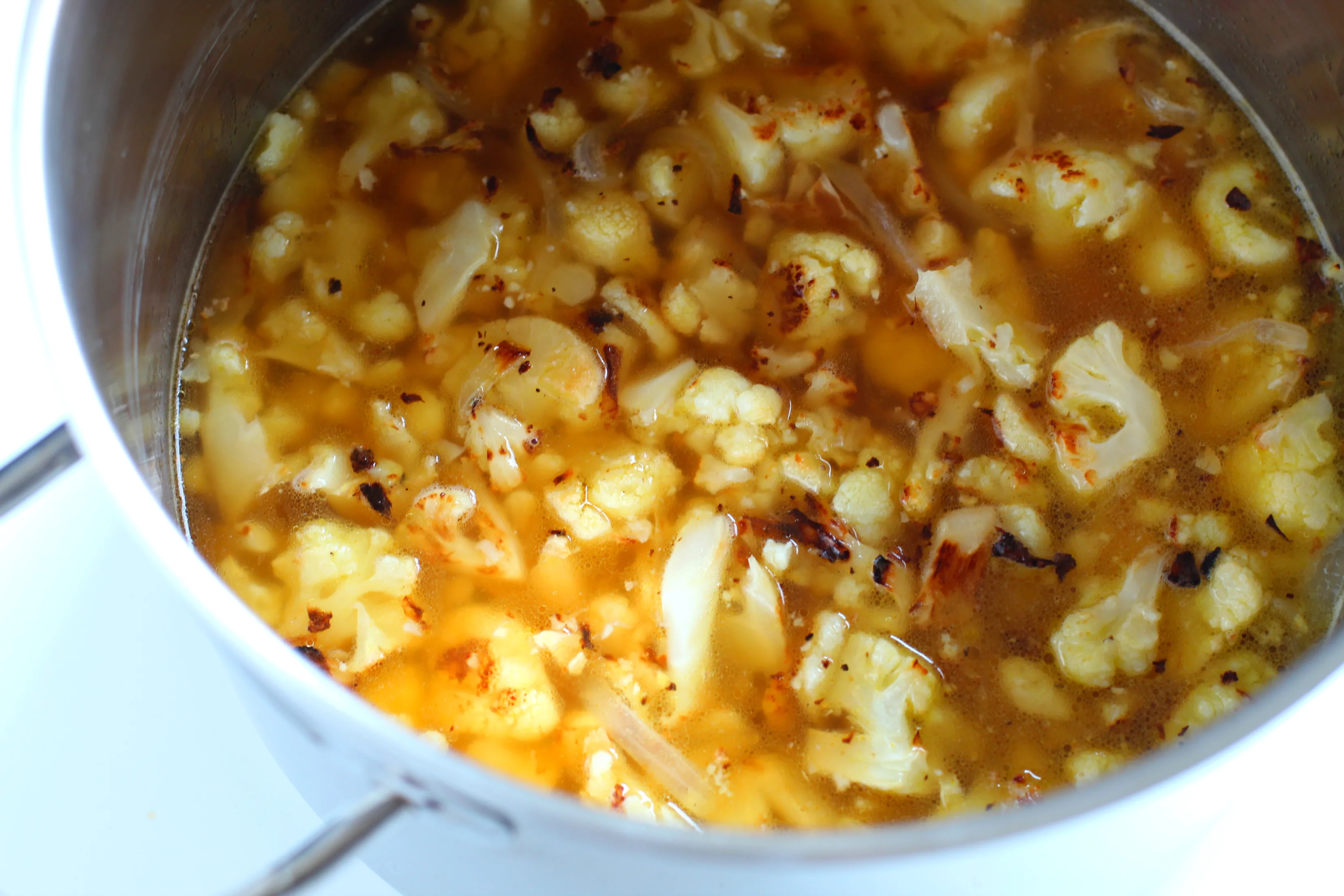 Bring the soup to a simmer and cook for about 15 minutes.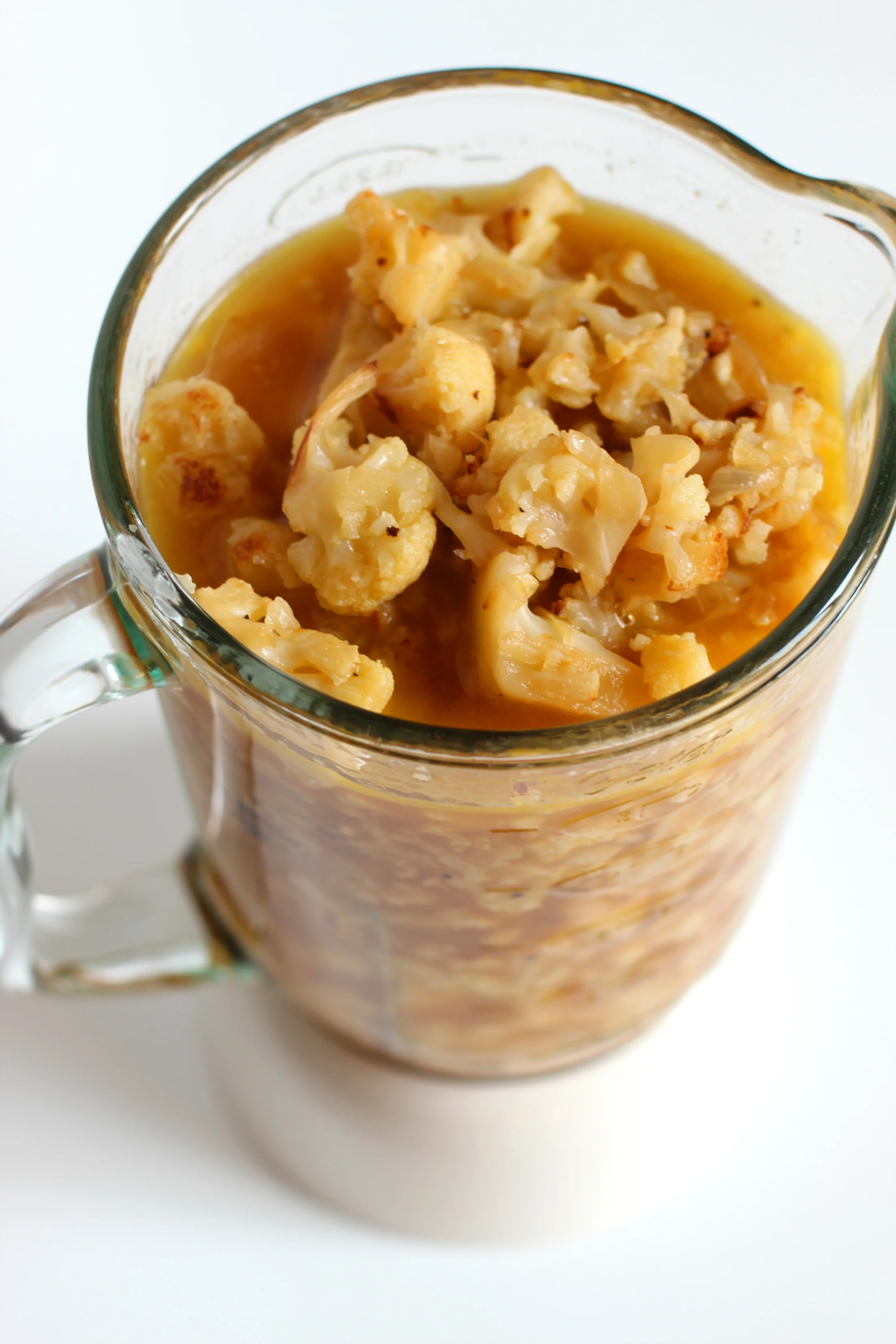 Turn off the heat and allow soup to cool slightly before transferring it to a blender.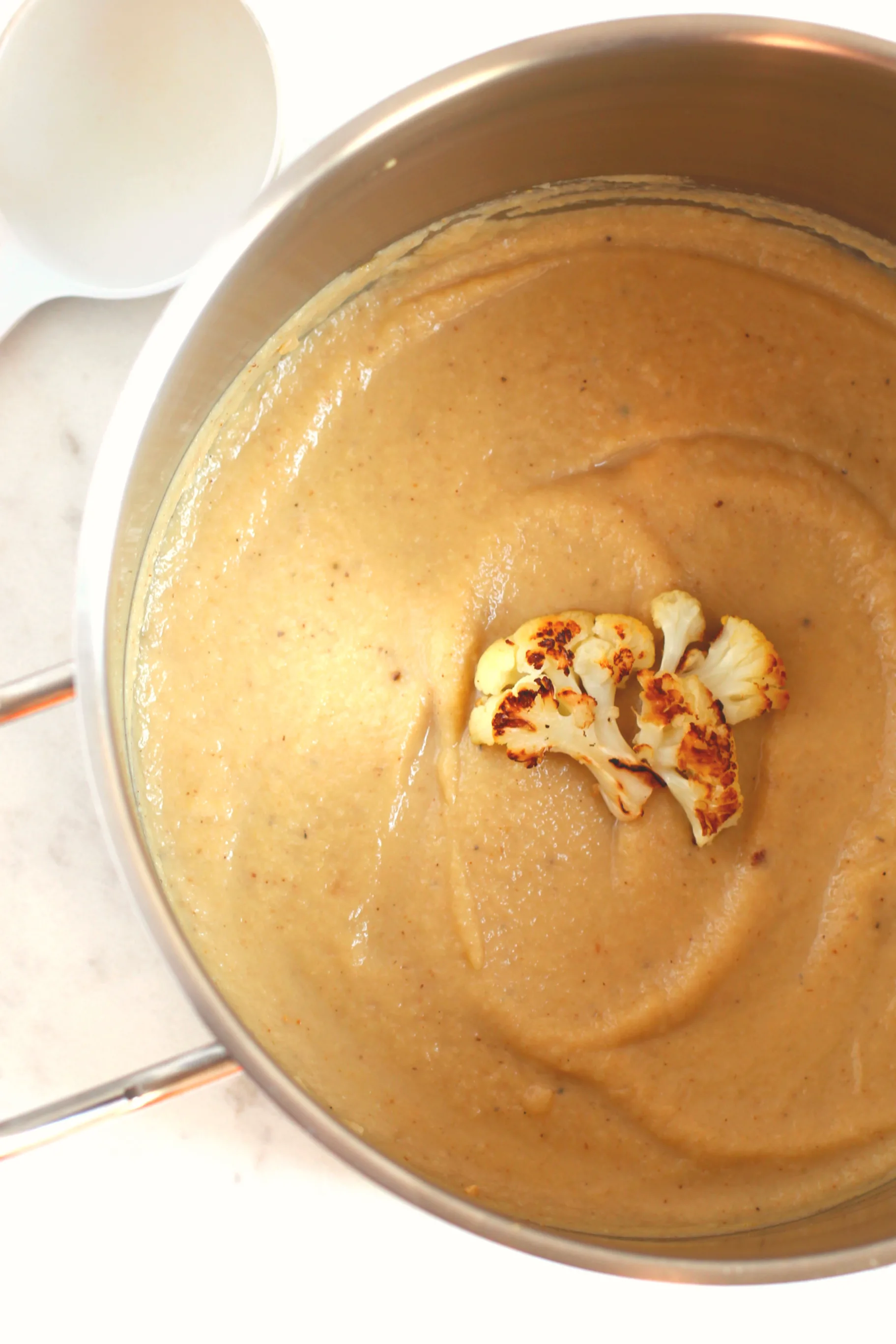 Be sure to work in batches if necessary and do not overfill the blender. If you have an immersion blender, you may use that instead.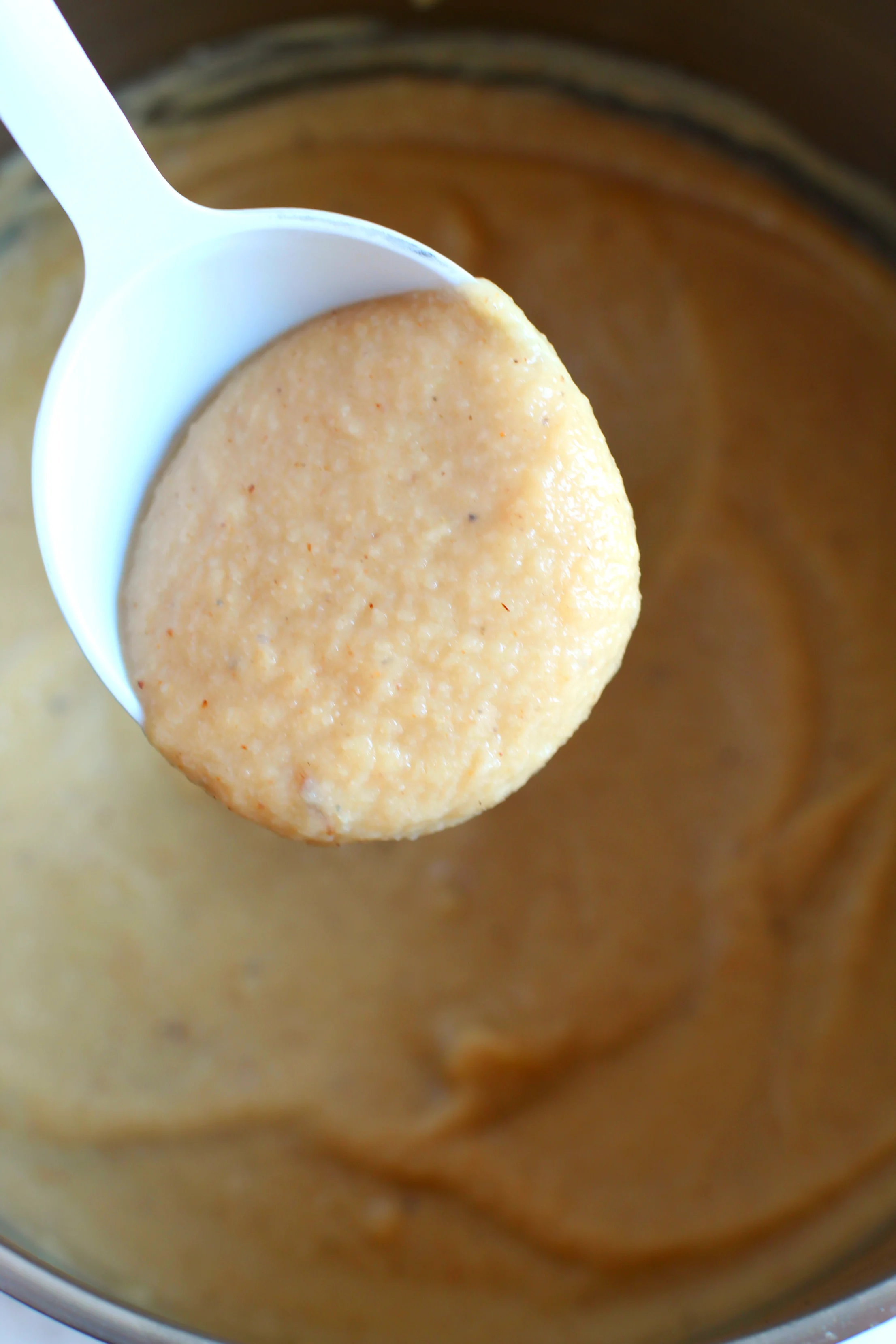 Pour the soup back into the soup pot if using a blender, and taste.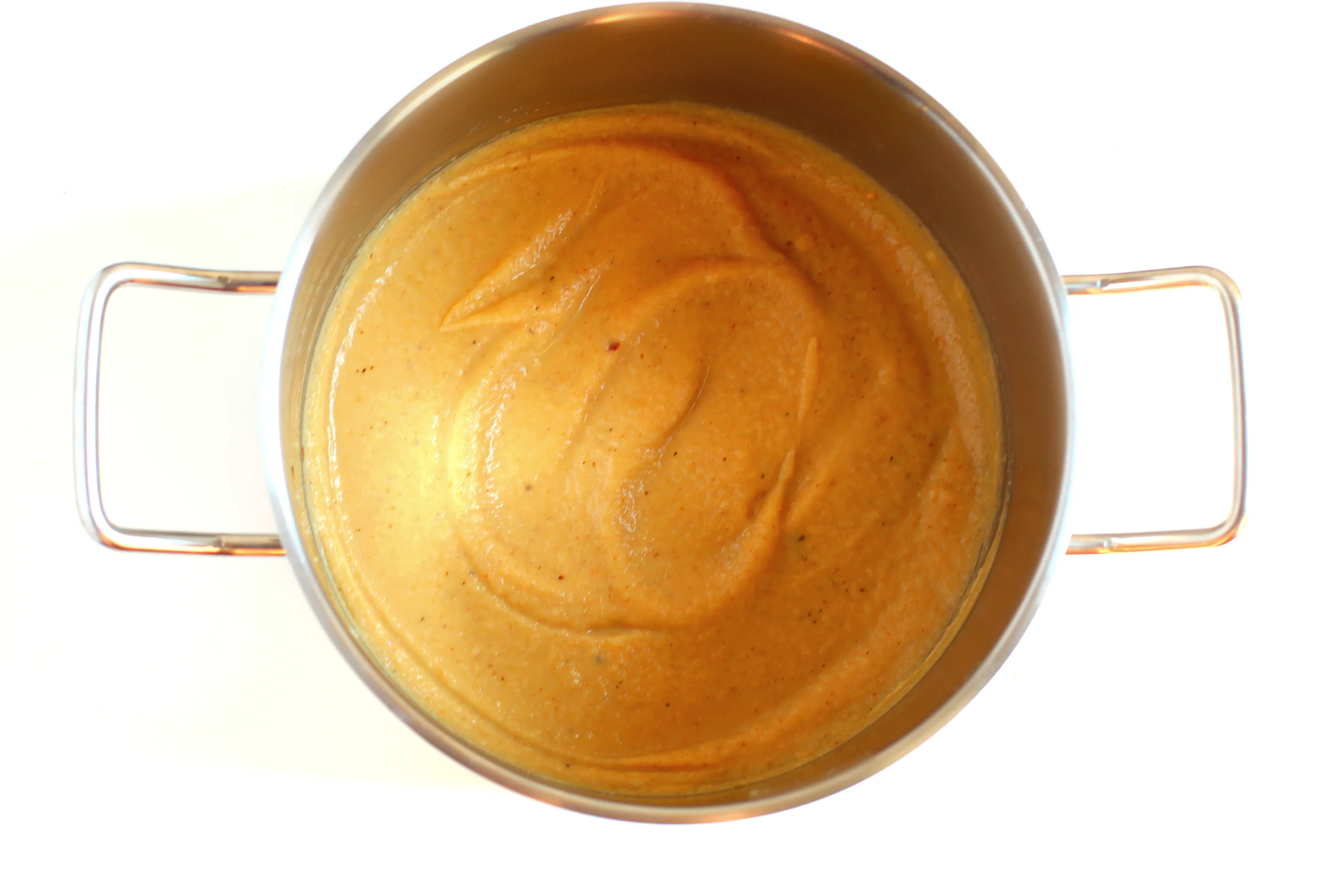 Depending on whether your broth is salted or not, you may need to stir in a generous sprinkling of salt.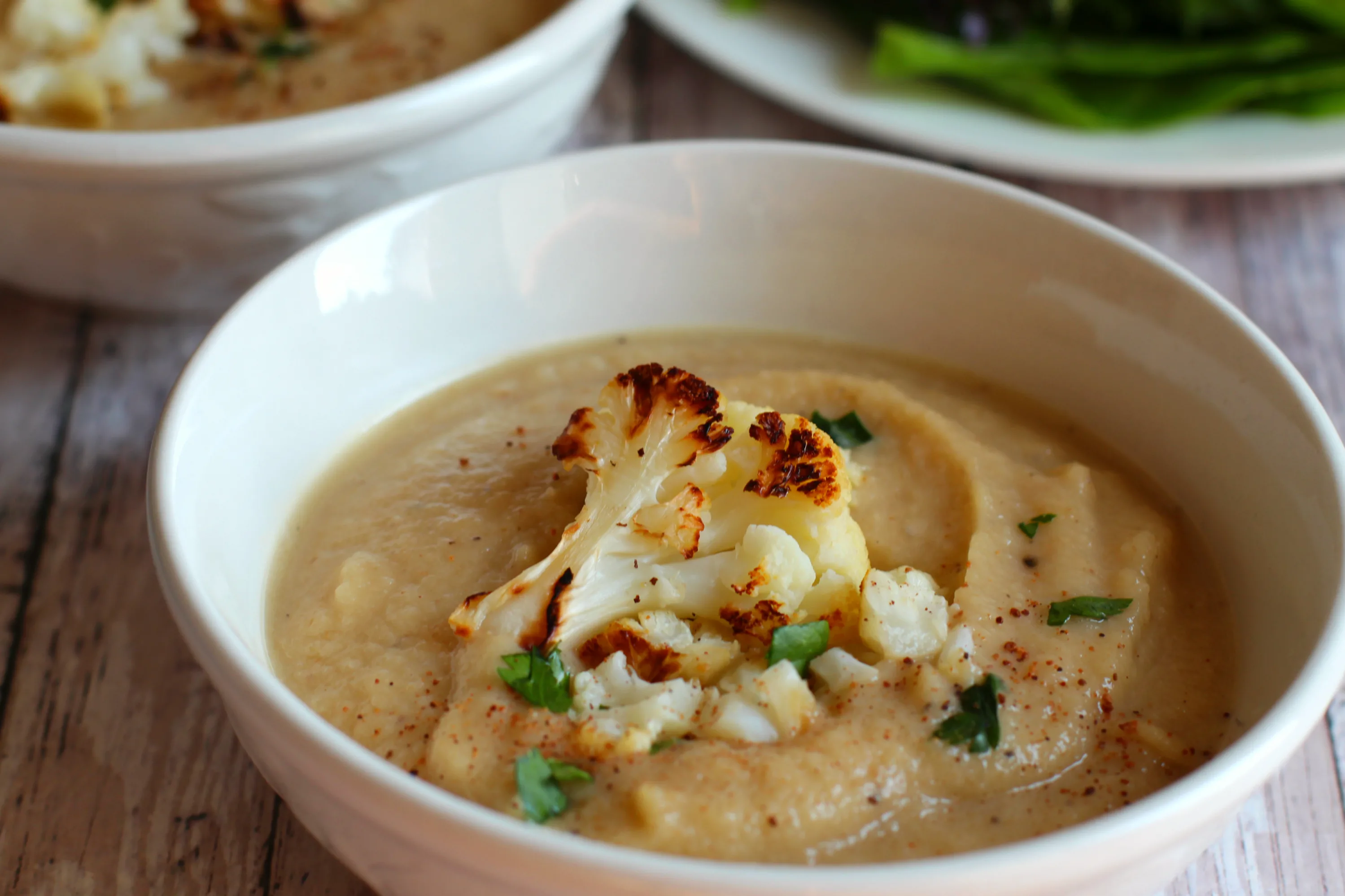 Serve warm garnished with chopped fresh parsley if desired.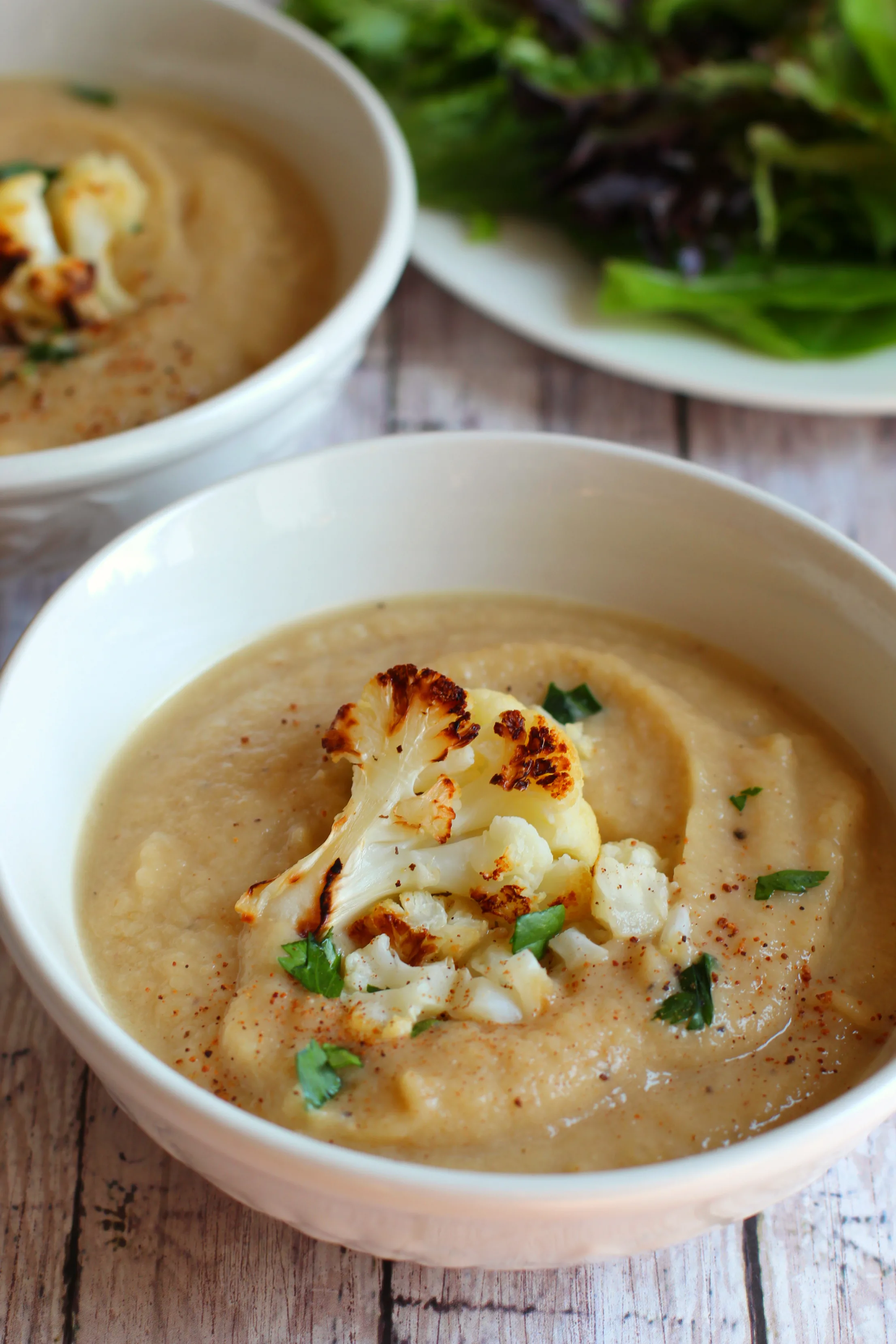 *Store soup in an airtight container in the refrigerator for up to 4 days.
Healthy Cauliflower Soup Recipe: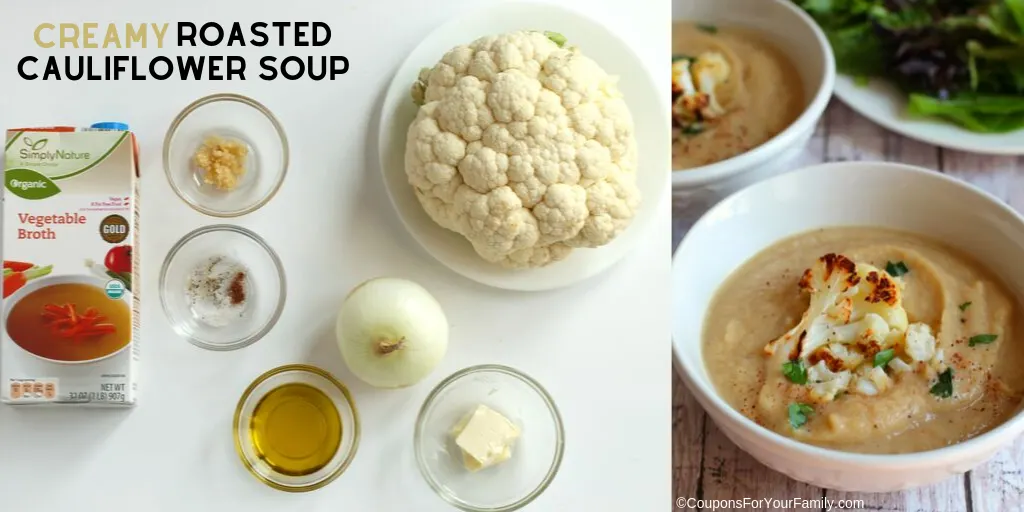 Check out more great recipes here!
How much easier can it be to save everyday?
How much easier can it be to save everyday?
Join our Facebook Groups to see more deals like these:
Couponing to Cut Your Grocery Bill
Couponing at Tops Markets
Couponing at Wegmans
Couponing at Save A Lot
Couponing the Dollar Stores
Couponing at Dollar Tree
Couponing at CVS, Walgreens and RiteAid
Couponing at Walmart, Target and Kmart
Sears and Kmart Steals & Deals
Printable CouponsForFree FB Group
Coupons.com Facebook Group
Freebies, Cheap Deals, Giveaways and Sweeps
Hot Online Deals