Learn to Budget Your Finances with the best FREE Budgeting apps
Budgeting is not an easy task for some people, and that includes myself! I travel most of the day for my day job, and then have to worry about kids getting places and then of course dinner and publishing content for this site and tons more. Budgeting always ended up on the bottom of my priority list and these free budgeting apps can make the task much easierIn order to save money, you have to know where your money is going! So building a budget is a must to get you started!Below I will share the 2 Software Program/Apps that I personally used to start my budget and keep me on track daily.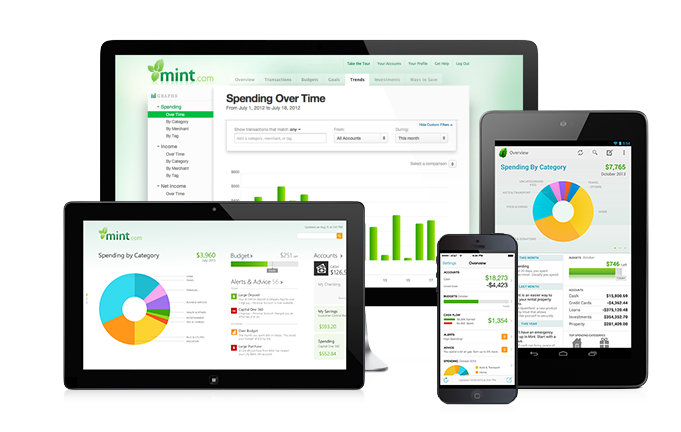 Mint allows full automation of your finances and is available on through an app and on your desktop at Mint.com! Get a handle on your finances the free and fast way. Mint does all the work of organizing and categorizing your spending for you. See where every dime goes and make money decisions you feel good about.- See all your accounts in one place. Enter your account info once and everything is done electronically- Stay up-to-date on your money. Mint automatically updates and categorizes your information, and suggests ways to help you save.- Safe and Secure- Mint will send you alerts when you are over budget. You can also see at a glance your net worth, total debt, where you are under or over budget and tons more!My favorite part of Mint is that I can use in on my Desktop, on my smartphone or tablet and all synchronize!You can set up a free account at Mint.com
2) Google Sheets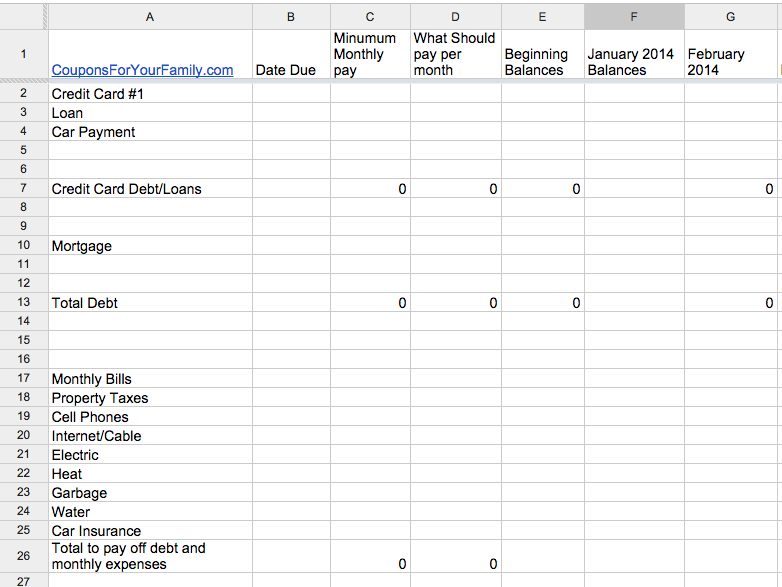 Sometimes I use Google Sheets to track all of my outgoing payments by month including balance on credit cards, mortgage etc to ensure that my debt goes down every single month!Use this to see your total debt going down month after month. I am sharing the spreadsheet I actually have used so that you can also see your debt go down monthly.On the top part of the spreadsheet, enter your balances each month after your payment is made. The total columns already have a formula in them to total your debts!I use the bottom part of the spreadsheet to record what I paid each month so I can ensure nothing is missed and see the monthly payments I made.Use our Get Out of Debt Spreadsheet for yourself hereYou can also use this spreadsheet for your entire Budget just by adding your income and your grocery and other expense categories if you prefer to not use Mint.com.
EveryDollar is a budgeting app that helps users track their spending and plan for purchases. It's tailored for zero-based budgeting, which is a method where your expenses equal your income. With the free version of the app, users can create a transaction each time they spend money to account for it in their budget. Or, for a more streamlined experience, upgrade to EveryDollar Plus to connect your bank account and expenses. EveryDollar Plus costs, though. It's billed annually for $129.99.
PocketGuard boils budgeting down to the only thing many users want to know: how much they have for spending. It crunches the numbers to show how much money is available after accounting for bills, spending and savings goal contributions. All users can view how much money is left "in my pocket" for the day, week or month. Those who want to dial down farther can track certain categories of spending — like groceries, clothing or eating out.
Clarity Money is a very thorough budgeting and saving app. Users can link financial accounts from thousands of institutions, organize expenses, track spending and bucket their spending into different categories. There are other features, too, like subscription canceling and credit score monitoring, which provide a more inclusive financial picture beyond just transactions.
Try these and let us know which free budgeting app you consider to be the best!
Other apps and Software that can be used to help you budget and keep track of receipts etc are:Learn Vest Personal Financial AppMicrosoft ExcelQuicken
Check out these books on budgeting also!