This is a sponsored post for Savings.com. All opinions about Blue Bunny Sweet Freedom® Ice Cream are my own.
Ice cream is a favorite snack in our house! My husband likes it for a night time snack and our boys like to make milk shakes. Our entire family needs to watch our sugar intake, so I was happy to try Blue Bunny Sweet Freedom® No Sugar added Ice Cream! Eating healthier and with less sugar has been a priority in our house recently but none of us want to live on a strict diet so we are trying to adapt different choices such as this ice cream into our everyday living style.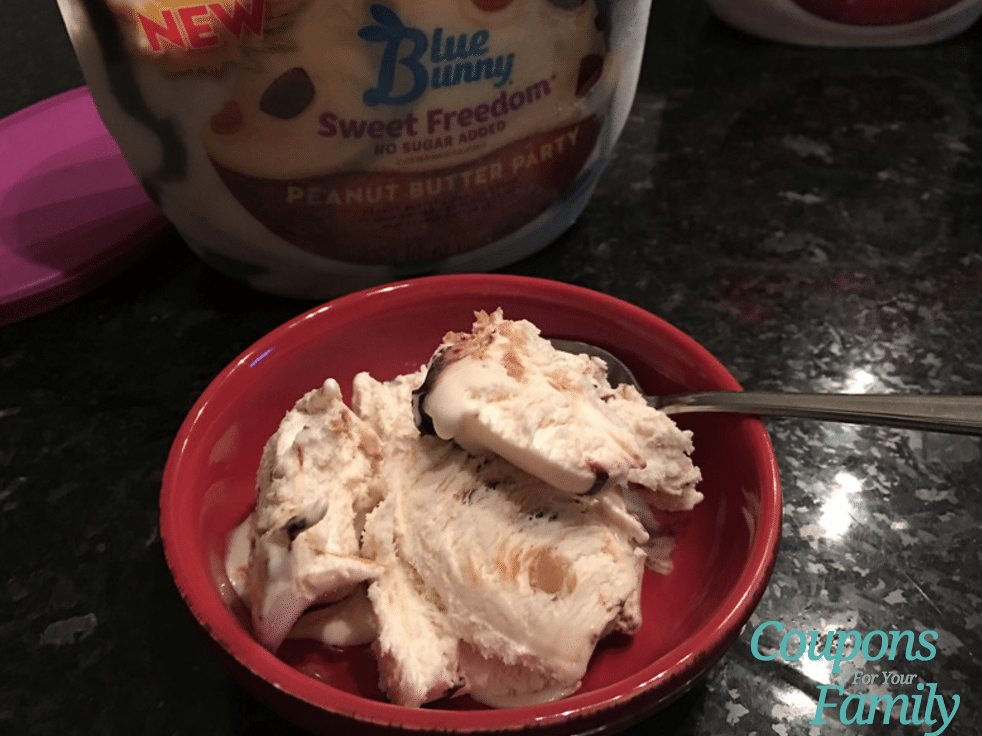 If you like ice cream for a snack and are trying to eat less sugar, the Blue Bunny Sweet Freedom® Ice cream is a great selection. I decided to try the brand new flavor Peanut Butter Party and all I can say is WOW!! I could not tell there was less sugar in it. I was pleasantly surprised by the creaminess of it also. There are quite a few flavors to choose from: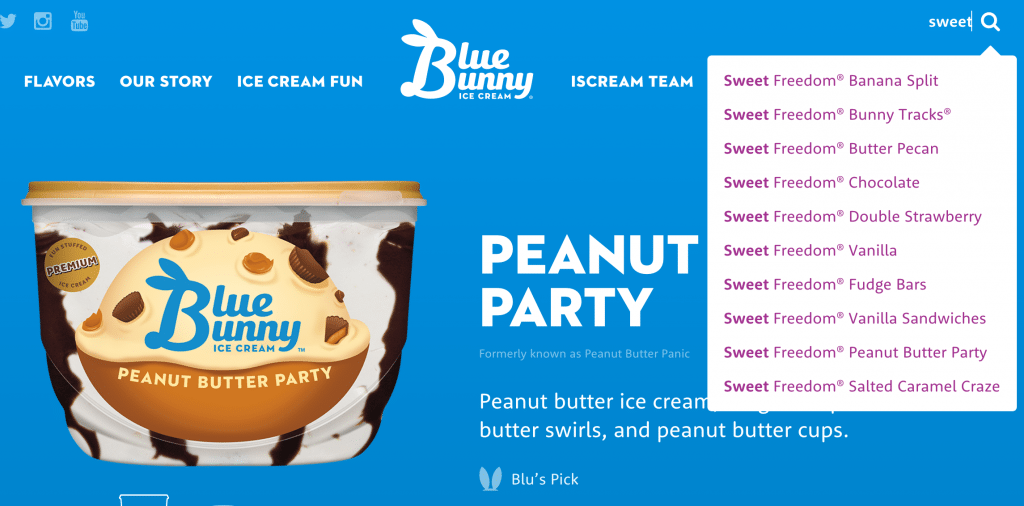 Where can you get this awesome ice cream? Blue Bunny Sweet Freedom® Ice cream is only sold at Walmart stores. The Sweet Freedom variety sells for only $3.97. That is a great everyday low price for a specialty ice cream!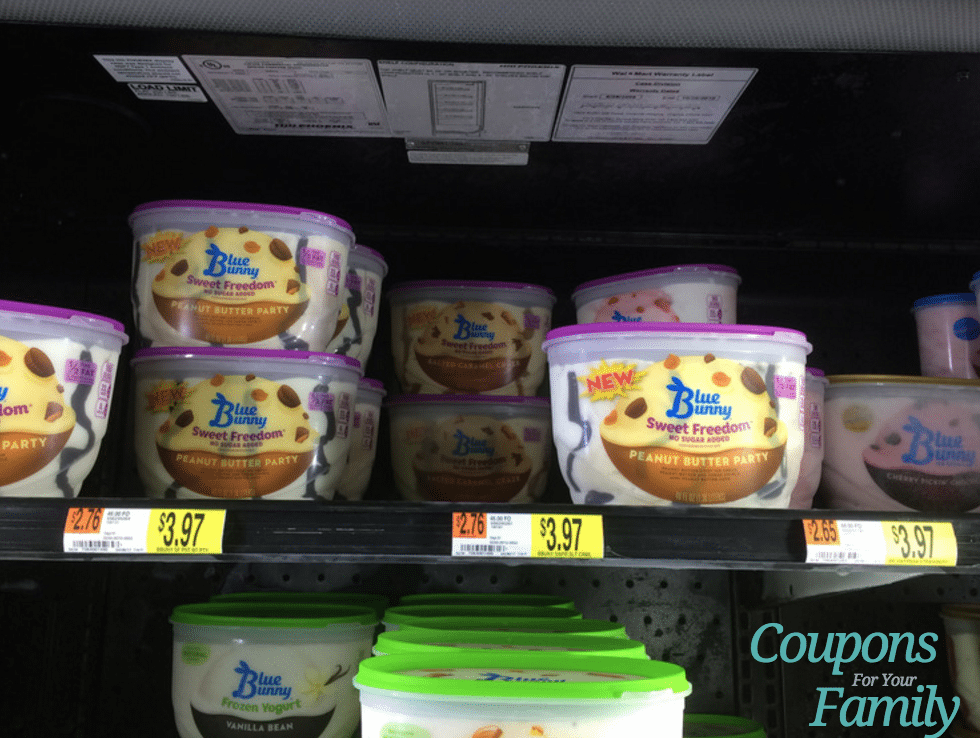 To make things even sweeter, with the below $1/1 Blue Bunny coupon, you can get a 48 oz container for only $2.97!
Make sure to print your coupon 2 times below so you can try 2 different flavors!
Save $1.00 on any one (1) Blue Bunny® Sweet Freedom® 46/48oz Ice Cream Carton here

You can learn more about Sweet Freedom and the available flavors here.
Check your Valpak envelope and you can get an additional $1.00 off Blue Bunny Sweet Freedom coupon. (not available in CA or LA). Both coupons are redeemable at your local Walmart.