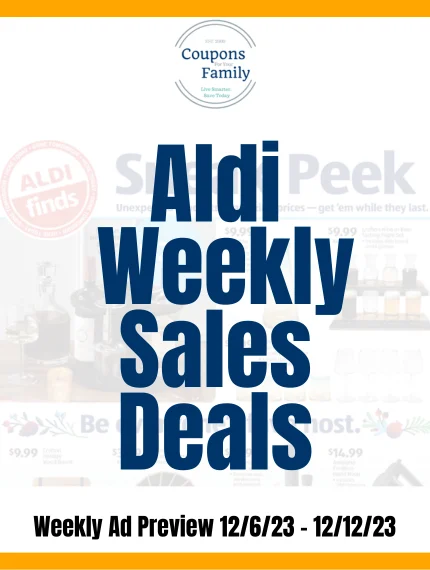 Here are this weeks & next weeks *️⃣ Aldi Weekly Sales Ads plus Everyday Price List
Aldi stores have mostly generic and their own brand name products that are at a consistently everyday low price and Aldi Store hours (see below) are convenient for everyone! And now you can even get home delivery through Aldi Instacart! Every week there are deals in the *️⃣ Aldi Weekly Ad Circular that are even less than their everyday low prices! Depending on what region you live in, some ads start on Weds and some start on Sunday. They occasionally have special buys for name brand products but they do not accept coupons. Make sure to check back weekly to see these Aldi Sneak Peek Circulars & Ads and use our Aldi Everyday Price list to add items to your grocery list.
NOTE: Aldi prices are VERY REGIONAL. These Ads are based in the Buffalo, NY area
Quick Tips about shopping Aldi Weekly Circular Ad:
Aldi Store Hours:

Sun: 9:00AM-8:00PM
Mon: 9:00AM-8:00PM
Tue: 8:30AM-8:00PM
Wed: 9:00AM-8:00PM
Thu: 8:30AM-8:00PM
Fri: 9:00AM-8:00PM
Sat: 9:00AM-8:00PM
Aldi has generic brands of their own and occasionally carry name brands. They do not accept coupons. (You can save additional money by using cashback offers from Checkout51)
Aldi accepts cash, EBT, debit cards and just recently started accepting credit cards.
Aldi publishes Sneak Peek In Store Ads a week ahead of time to see the deals coming up!
For carts, you must make a $0.25 deposit, which you will get back upon return of your cart.
Bring your own bags or you will be charged a small fee for shopping bags.
Don't forget the Aldi double guarantee too, where you will get a replacement product AND a refund if you are not 100% satisfied.
If you don't live near an Aldi, Target and Walmart will price match equivalent produce items (if sold in the same quantity, packaging, etc.) and Walmart will price match generics if they carry a Great Value brand in the same size/quantity.
Aldi hours, ads and prices vary by location.
Looking to find some great deals on products this week? Look no further than ALDI. They offer plenty of options and have regular weekly ads that are full of useful items. With a wide variety of products available, you're sure to find something to suit your needs. Be sure to check out the ALDI ad to see what kind of discounts they are offering this week! Keep up to date on the latest bestselling products and great deals at ALDI by subscribing to their newsletter today. Get access to new flyers every week featuring a range of home, sports products, casual clothing and cutting-edge brands such as Crane, Easy Home, Huntington Home, Simply Nature and more! Each week, ALDI releases their Sales Ad – also known as Special Buys – featuring unique products specially chosen for that particular week. Customers love finding top-brand items at great prices, as many of their prices are lower than regular supermarkets. And with department store buys, you get even more savings on groceries from ALDI!
Shop Aldi Online & Save with Aldi Instacart: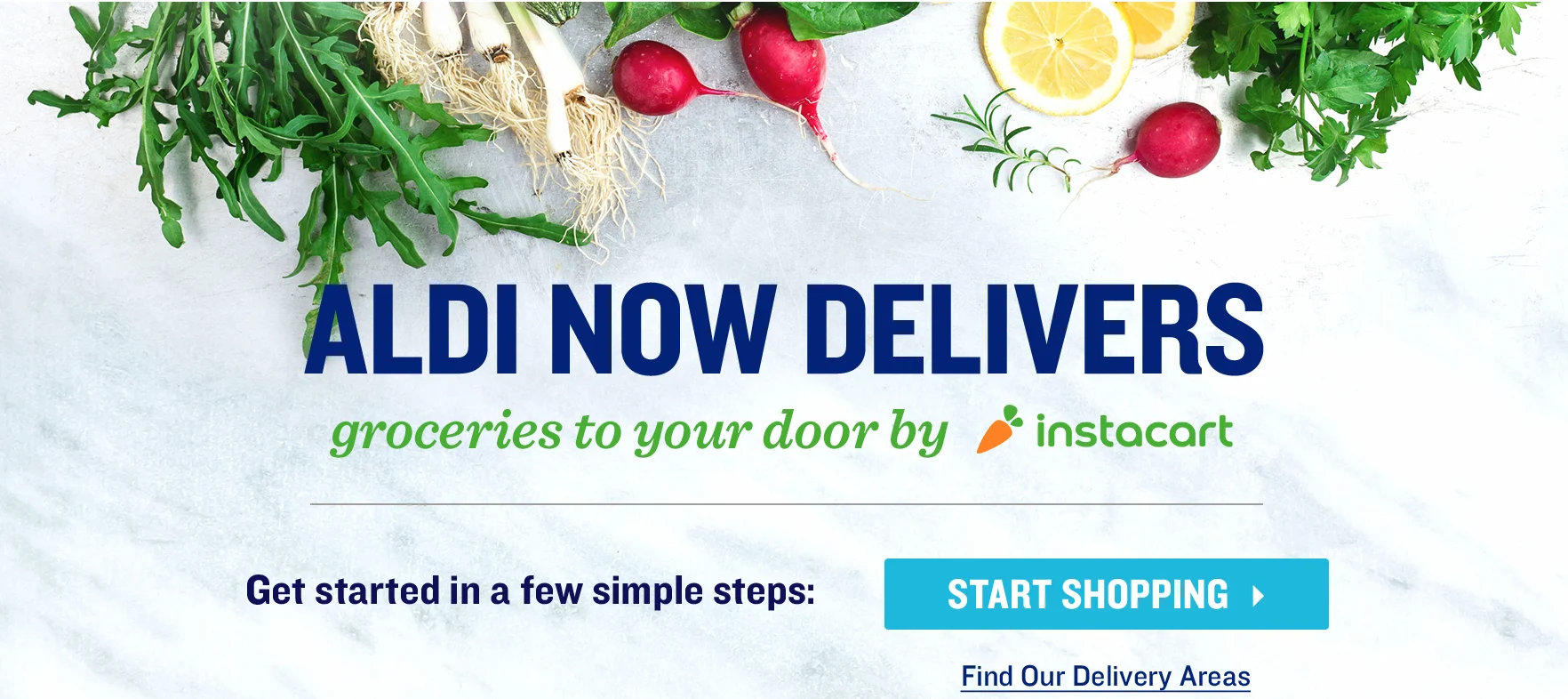 Aldi Instacart is now delivering groceries to your home in certain areas!!
– Sign up for Instacart and get your first free home delivery for FREE. ( type in your zip code once signed up to see where they deliver to get free $10)
PLEASE NOTE: Aldi has changed to all areas being Wednesday start ads. Aldi has many regional prices and deals so make sure to check your store price before purchasing. Aldi stores vary widely by Zipcode.
Aldi Weekly & Sneak Peek Ad Previews
3 Ads available. Click the links below or keep scrolling to see the current ad.
Now viewing: