This is a Sponsored post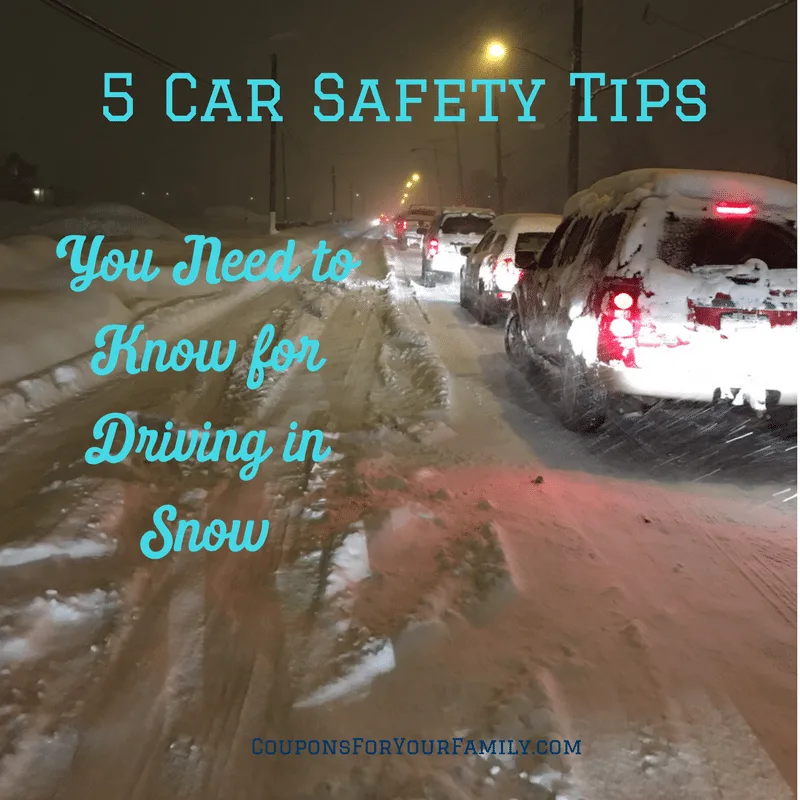 5 Car Safety Tips for driving in Snow
When you live in Buffalo, NY where we get large amounts of snow, you need to be prepared and plan ahead to make sure your car is safe for the winter ahead. Its also a good idea to have items in your car for your own winter safety should you get stranded in a storm.
Here's a list of things you can do right now to prepare your car and make sure it runs smoothly during the cold, snow and icy months.
Winter Car Safety Kit
Keep these items in your car during the winter in case of an emergency is a must. I have had family and friends be stranded on the thruway overnight in a Buffalo Snow Storm. Not having these items could be a risk to your life all because of not being prepared!
Ice scraper
Flashlight
Water
Snacks
Blanket
First aid kit
Matches
Extra hats, gloves, coat
Rock salt (in case you get stuck in the snow)
Jumper Cables
Road flares
Phone charger
Small Shovel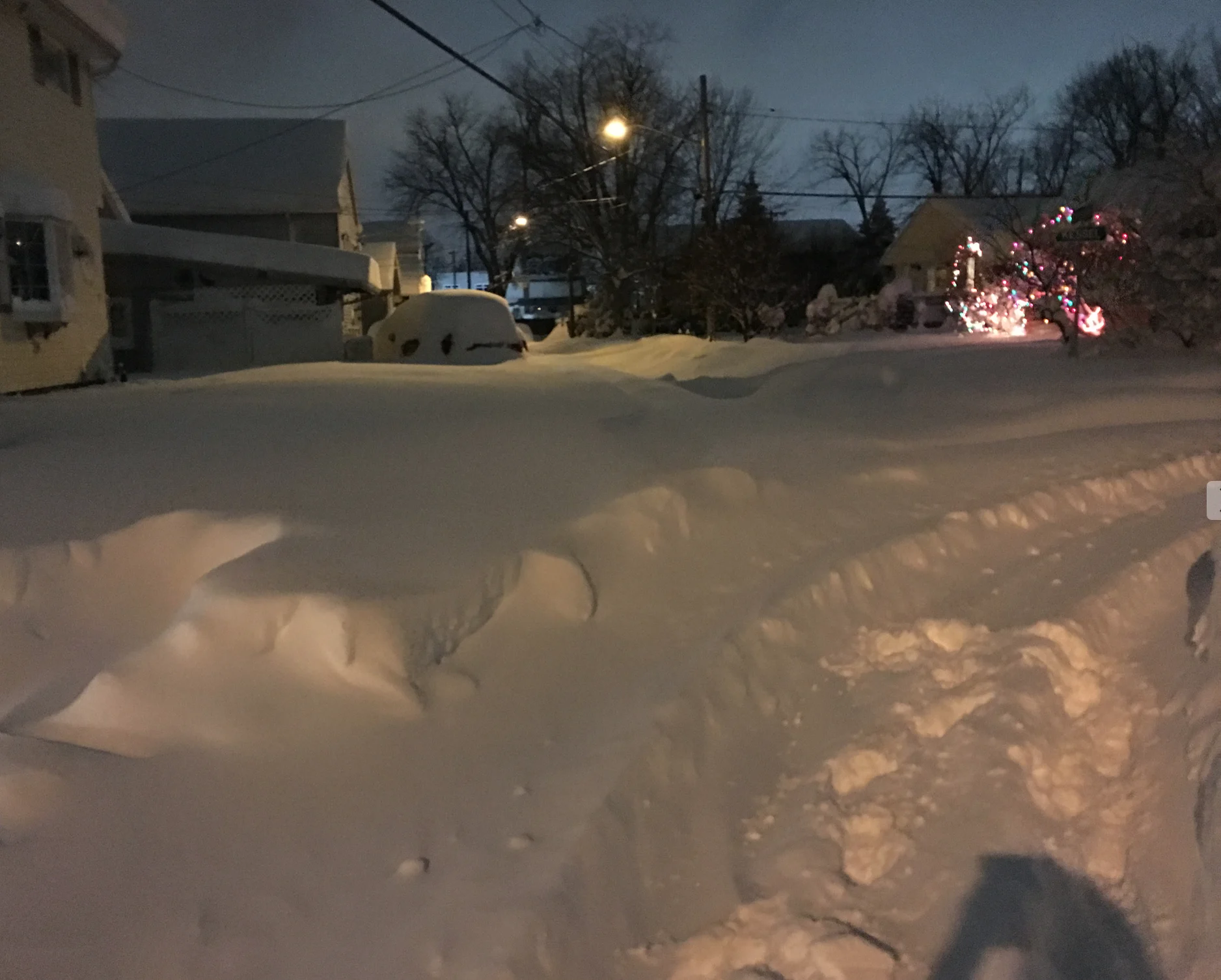 Check your Tire Tread, Tire Pressure & Rotate Your Tires
There is nothing worse in the winter than having bald tires. In order to get through unplowed roads like the above picture, you need to make sure your tire tread is enough to give you traction in the snow. Some areas are worse for snow than others, so you may even want to buy special Snow Tires to ensure your safety on the road. If your tire tread is adequate, then make sure to have your tires rotated to give you the best traction. Throughout the winter, also check your tire pressure to ensure better traction and avoid blowouts while driving in already dangerous conditions.
Get a Safety Check
Take your car into a car repair shop and have a safety check performed. This will ensure everything is in good working order before the snow begnis to fly. You can find out more about car safety checks at Cars.com and you can also research other vehicles there to make sure you have the RIGHT car for the winter conditions in your area.
Install New Wipers and keep your Washer Fluid filled
Invest in good wiper blades for the winter as they will take a beating in the cold, icy conditions in Buffalo. You need to have a clear windshield during snowy conditions, so also make sure you keep your Washer Fluid filled
Keep your Gas Tank Full
Last year, I was stuck in traffic during a storm for 5 1/2 hours. I only had 1/4 tank of gas and was almost near running out, when I was finally able to get off an exit to get to a gas station and fill up. It was the scariest situation I have ever been in when driving in the winter. The sun had been shining all day and roads were clear when all of a sudden 2 feet of snow was coming down so I was competely caught off guard to make sure my tank was full. I will always make sure I have more than a 3/4 tank of gas now in the winter time!
If you end up in an accident and your car has bad damage or is totaled, make sure to check out the value you can get for your totaled car.