I wish I could post my shopping trips every week but until I can get more time I will only be able to put them up as I can. As it is, I am way behind on posts today but I had to get to the store because we were running low on TP and dog food plus some deals were items I always buy so I knew I had to go today!!
Here is the picture of all items purchased- 2 transactions with a total of $58.99: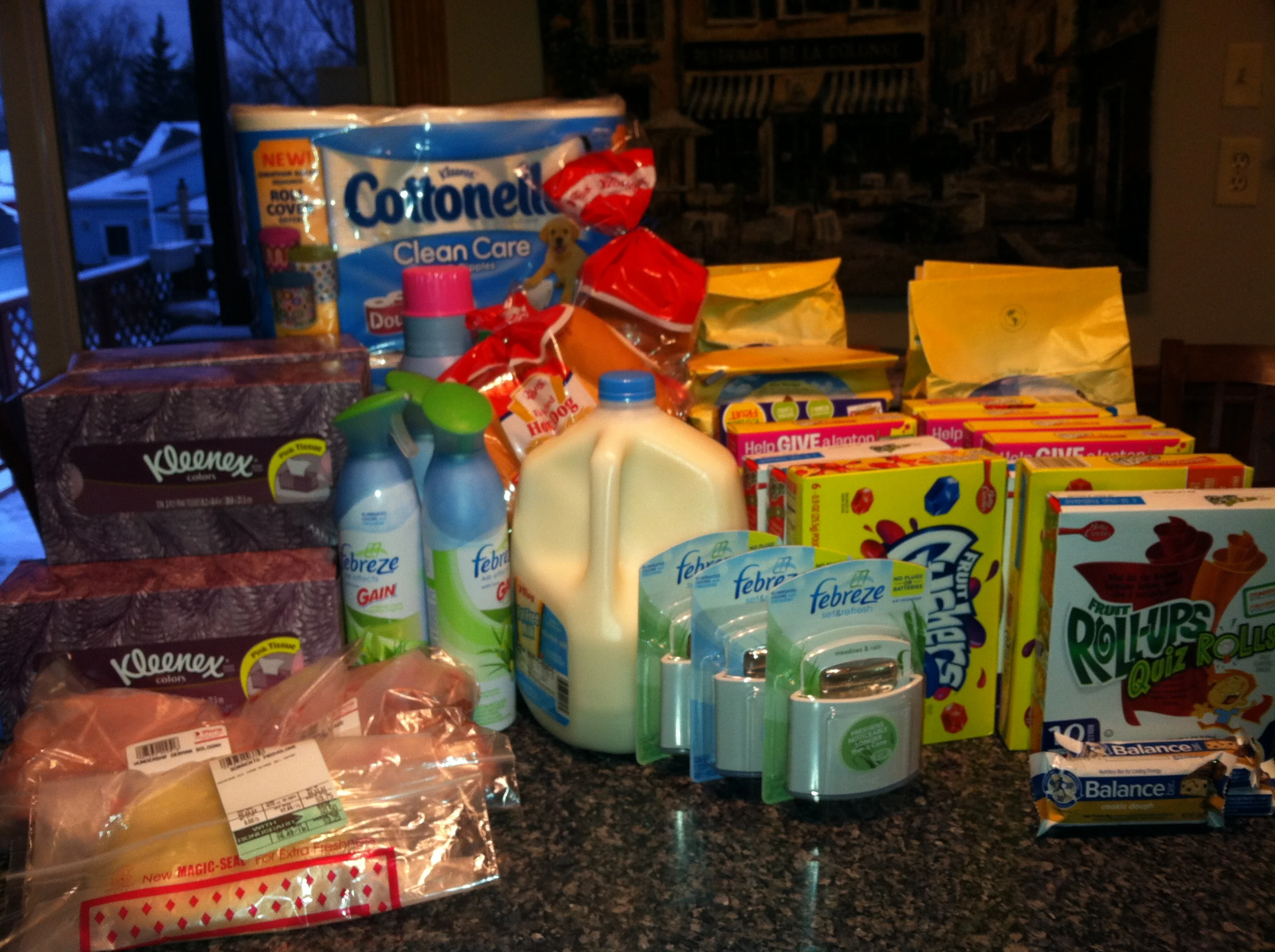 1st transaction
12 boxes Betty Crocker Snacks
6 – 3.5lb bags Purina One Beyond Dog Food
3 Febreze Air Effects
3 Febreze Set & Refresh
3 Balance Bars
5 Kleenex
2 Cottonelle 12 roll toilet paper
used coupons:
(5) $.50/2 Betty Crocker
(1) $.60/2 Betty Crocker
(6) $5/1 Purina One Dog Food
(3) Febreze Buy one set & fresh get 1 Air effects
(3) $1/1 Febreze Set & Fresh
(1) $1/2 Cottonelle
(1) $1/4 Kleenex
$5/$35 Tops purchase coupon- Hamburg Store Grand opening
Paid at Register= $51.46 for $139.16 of groceries
Received back :
$10 oyno coupon from items in blue $40 purchase
$1 oyno from Kleenex purchase
$2 oyno coupon from Cottonelle
2nd transaction
1 gal Tops Skim milk
1lb Deli honey ham
1lb Deli Bologna
1/2lb Deli Provolone cheese
1 Tops Loaf Bread
2 Tops Hot Dog rolls
1 Downy Softener
used coupons:
$.50/1 Downy
$13 in OYNO Tops coupons from above
Paid at Register=$7.53 for $25.13 in groceries
Grand total is $58.99 for $164.29 in groceries!!
plus earned 237 gas points these 2 transactions (.20 per gallon= $6 value)
Few notes:
Walmart and Wegmans are cheaper (6.99) on the Purina One–but I have made 3 trips and they are always out. Tops was $7.99 but was in stock. Coupon expires 2/15
I had to buy a 5th box of Kleenex to get over the $40 to kick out the $10 coupon
I need Downy Liquid so I just bought the least expensive one:)
My kids love the Betty Crocker Fruit Snacks and I have never seen them 4 for $4!!
I am at $1.70 per gallon in gas points after last weeks Cereal deals ( I bought 24 boxes) plus this weeks purchase!!!
How many gas points have you racked up so far??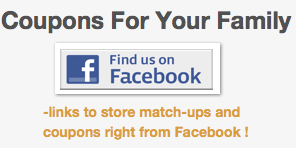 CVS Match-ups | Dollar General Match-ups | Drugstore Freebies Match-ups | Family Dollar Match-ups | Food Lion Match-ups | Giant Match-ups | Giant Eagle Match-ups | Kinney Drugs Match-ups | Kmart Match-ups | Kroger Match-ups | Organic Deals | Price Chopper Match-ups | Publix Match-ups | Rite Aid Match-ups | Save A Lot Match-ups | Target Match-ups | Tops Match-ups | Walgreen's Match-ups | Walmart Match-ups | Wegmans Match-ups