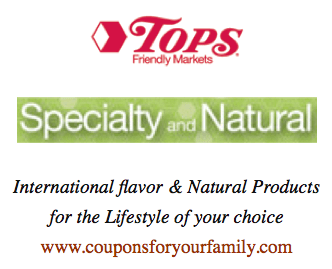 There has been a rising consumer demand for Organic and Natural products. Tops has a great selection of items at their larger International stores. The smaller stores are also starting to bring more Organic items into stock! There are coupons available for some items on the market so we will be publishing Weekly Match-ups!
Special thanks to Cindy at Capture Coupons for her assistance with these match-ups!
There are currently no items in this list.
_______________________________________________________________________
Print the newest coupons here: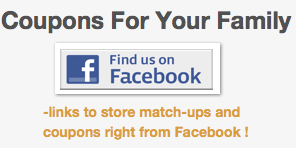 CVS Match-ups | Dollar General Match-ups | Drugstore Freebies Match-ups | Family Dollar Match-ups | Food Lion Match-ups | Giant Match-ups | Giant Eagle Match-ups | Kinney Drugs Match-ups | Kmart Match-ups | Kroger Match-ups | Organic Deals | Price Chopper Match-ups | Publix Match-ups | Rite Aid Match-ups | Save A Lot Match-ups | Target Match-ups | Tops Match-ups | Walgreen's Match-ups | Walmart Match-ups | Wegmans Match-ups